So... I finally went to Marina Barrage. Well, better late than never right?
Anyway, it was like a field trip with my family and I think it's been awhile since my entire family spent the whole day together doing something. I remember when I was younger, we used to go to town almost every weekend. Good times. And last Sunday which was Father's Day, we went to play badminton. Fun and well-spent I would say. And it's been a very long time since I last had such a "workout", feels like PE hahaha.
The itinerary for the day was the Newater Plant first, then the Singapore Flyer and then the barrage.
To be honest, there wasn't anything that caught my interest at the Newater Plant. Just lots of exhibitions and all, it feels like a secondary school NE field trip. But, here's a picture of me and my grandma we took at the reception area.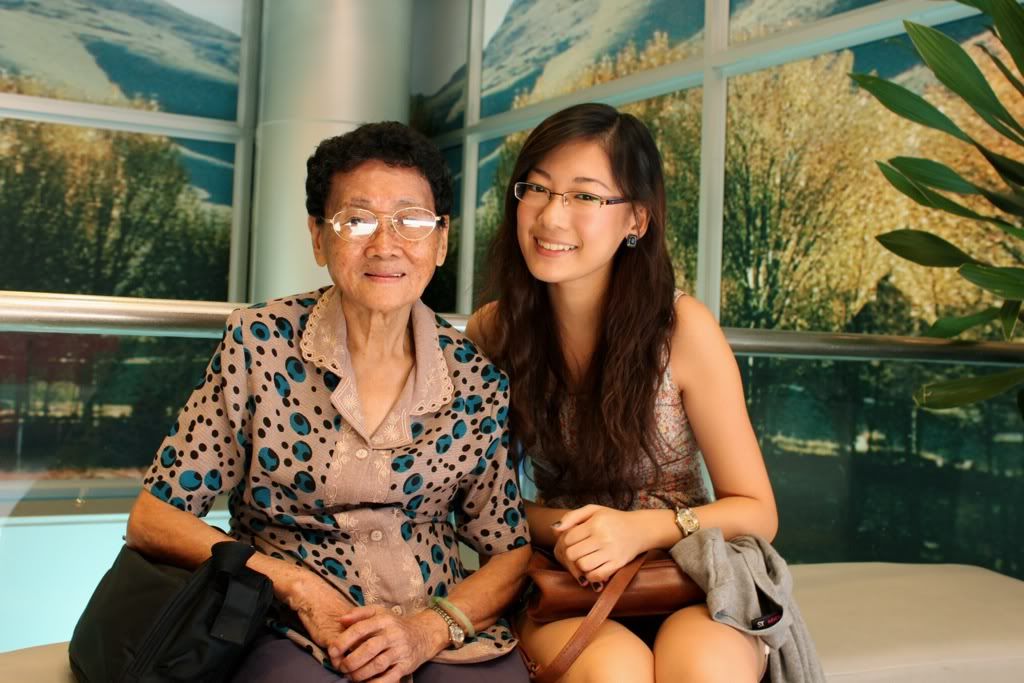 And as you can see from the reflection on her spectacles, it's a real sunny day out there haha.
Then, after that we took the tour bus down to the Singapore Flyer. And that was the main highlight of the trip for me (and for most I think). Have never been on the flyer and the weather was somewhat good (a cool, rainy cloudy day wouldn't be good since we are taking the flyer).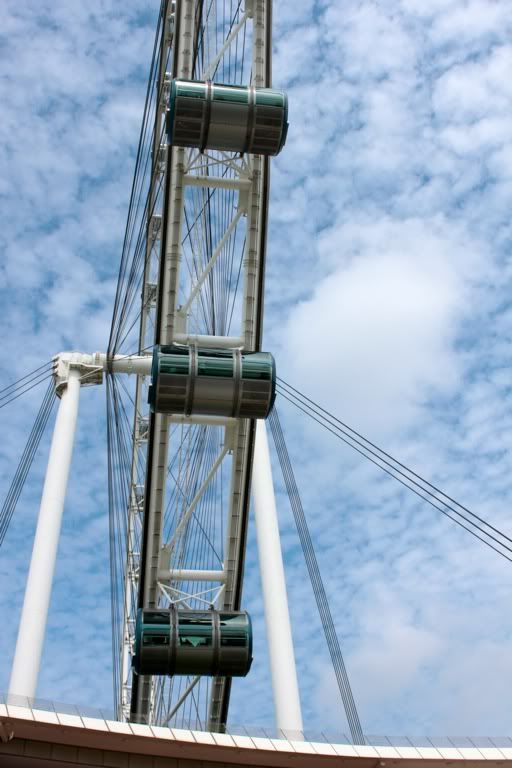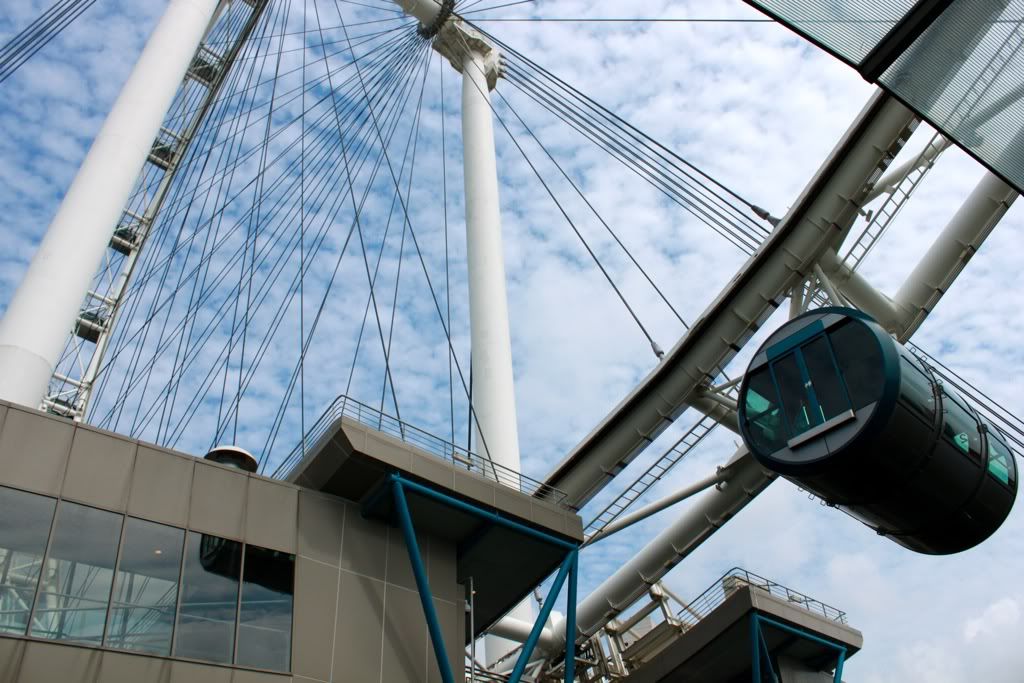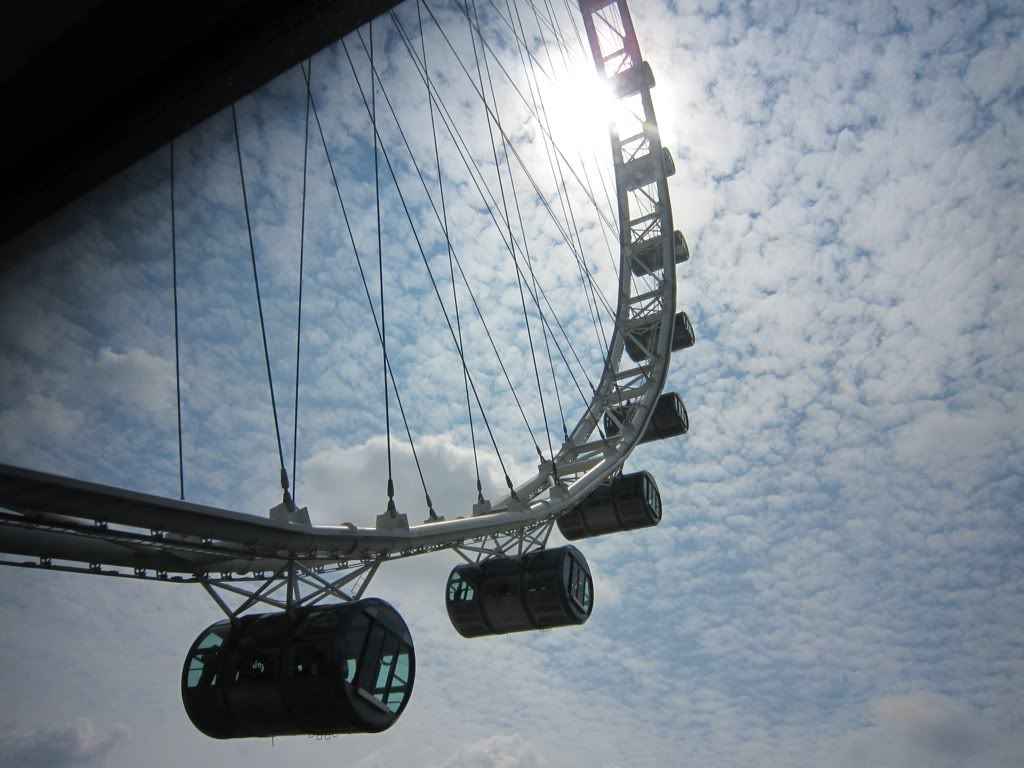 Some shots before going in.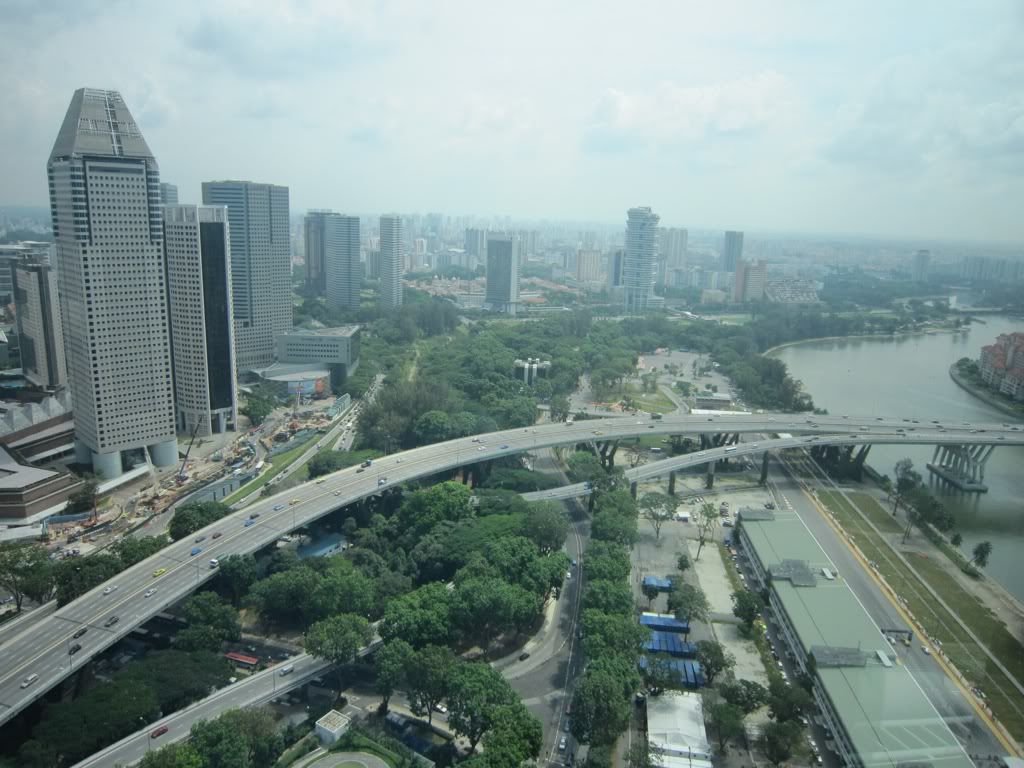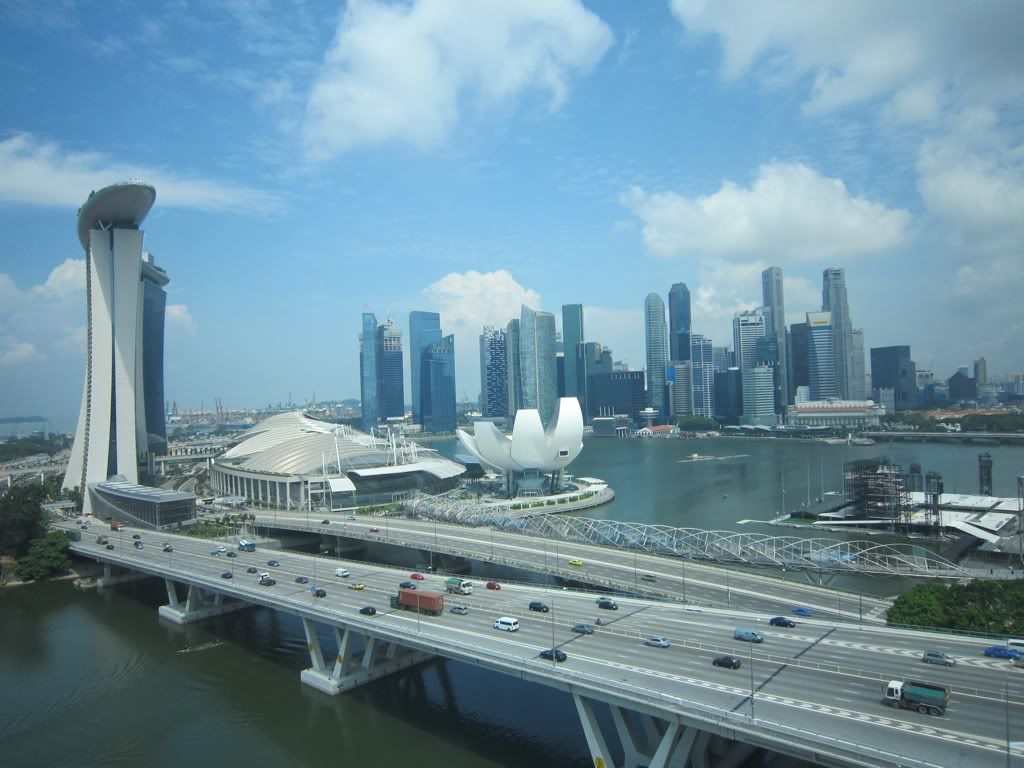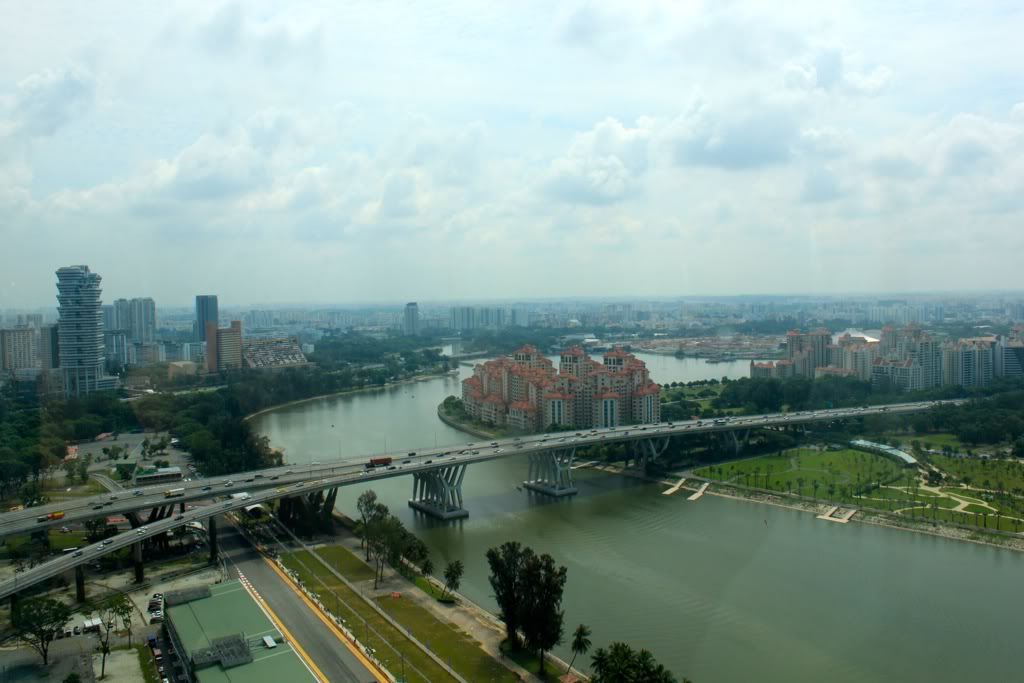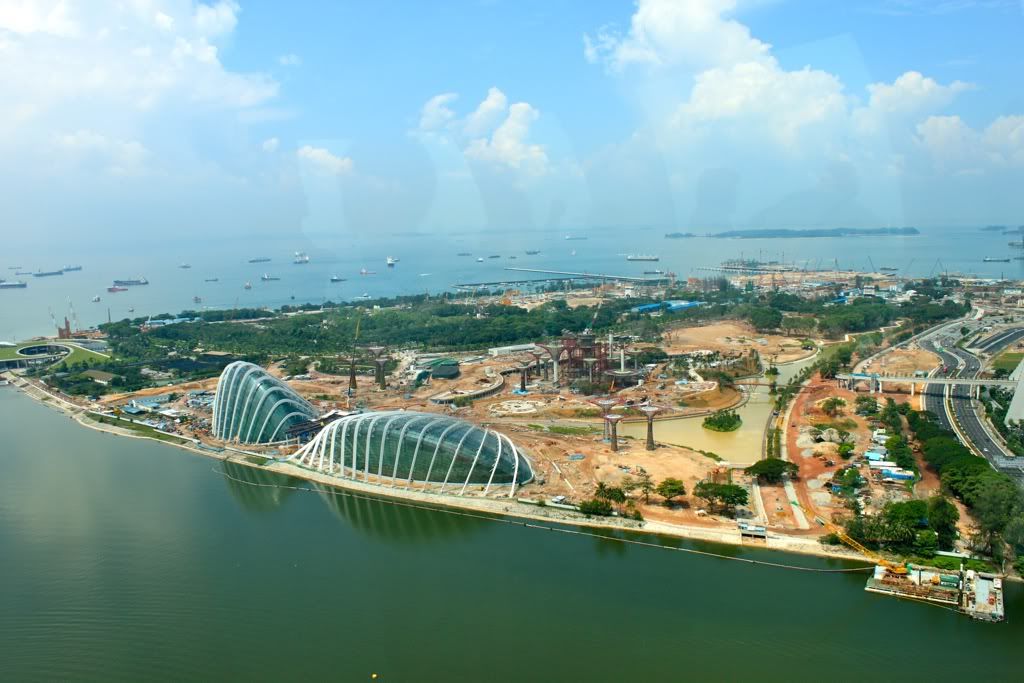 And the views from the cabin.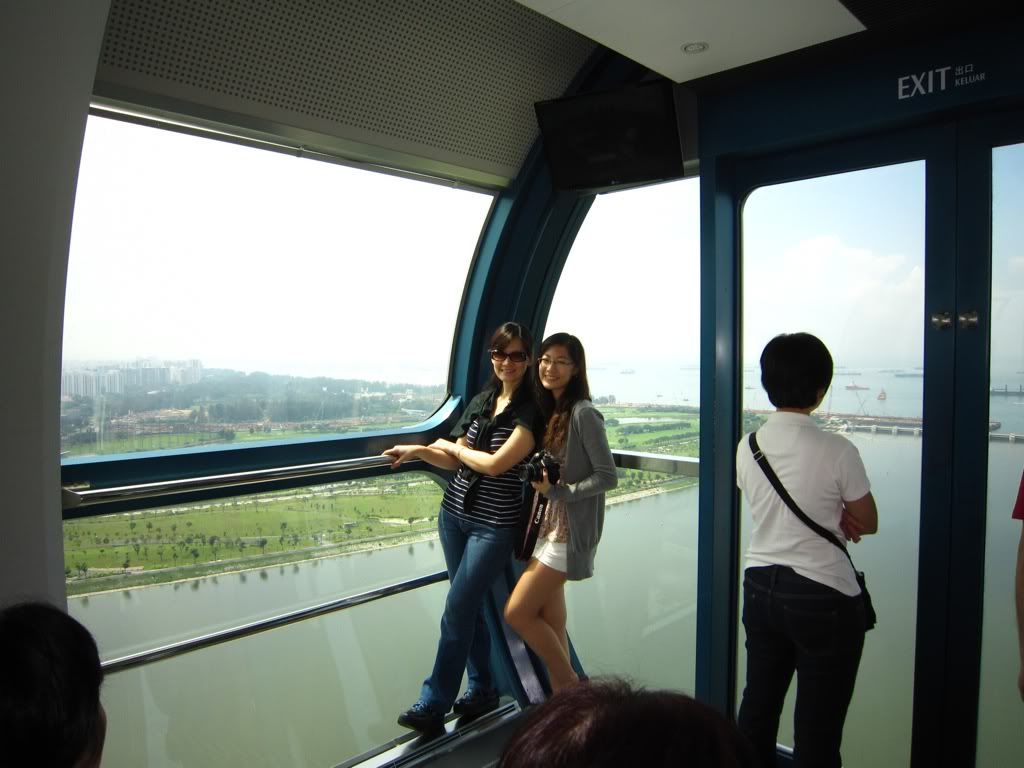 With my mum.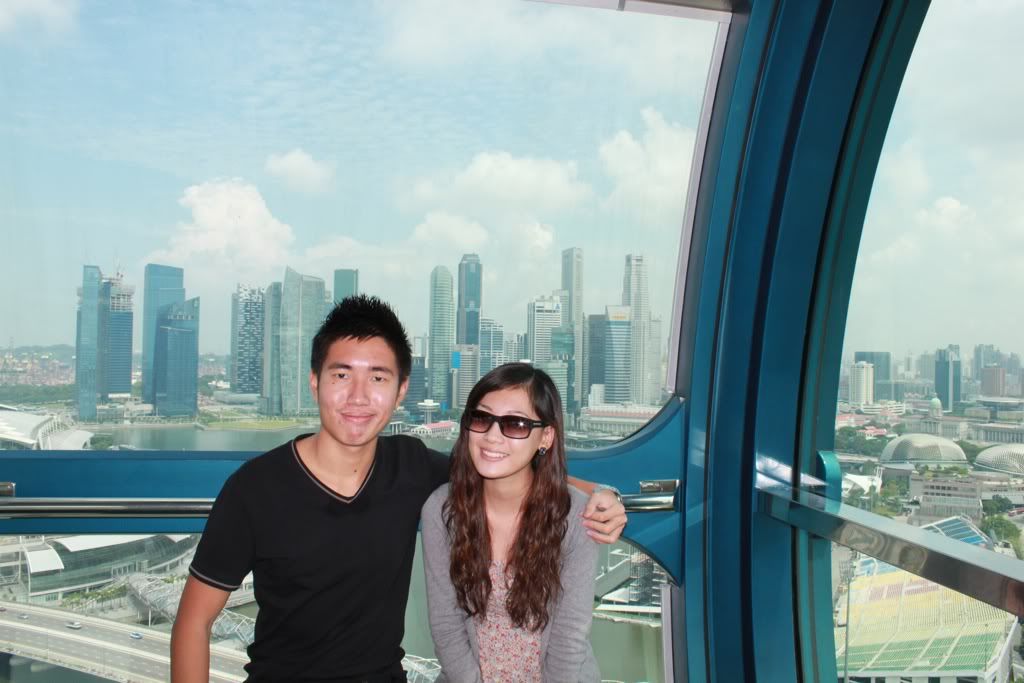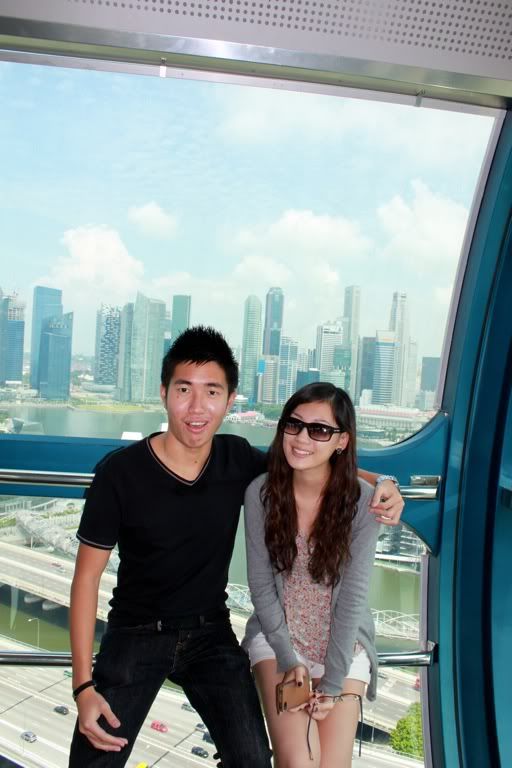 With the oldest cousin from my dad's side. Had to post this one cos of the spastic expression he has on his face haha. The sunglasses ain't mine by the way, it's his. He thinks that his sunglasses makes everyone looks good lol.
And then, after that it was lunch and off to the last stop of the day, the Marina Barrage.
There were lots of people kite-flying that day. But this kite,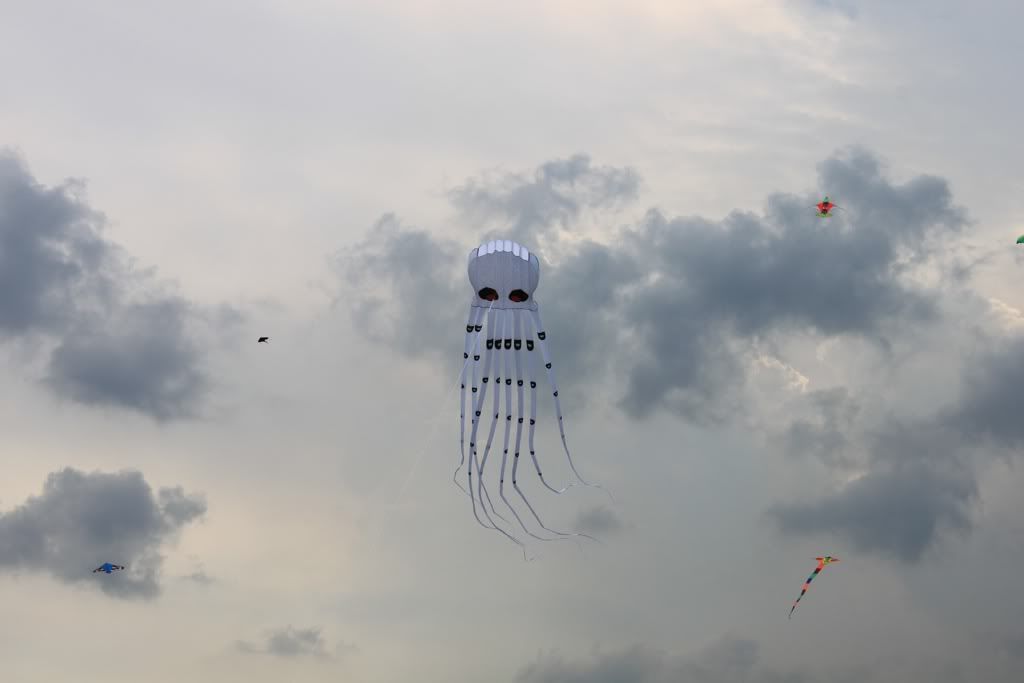 caught my attention. I don't know but somehow the design spooks me a little.
Then, my brothers started taking jump shots.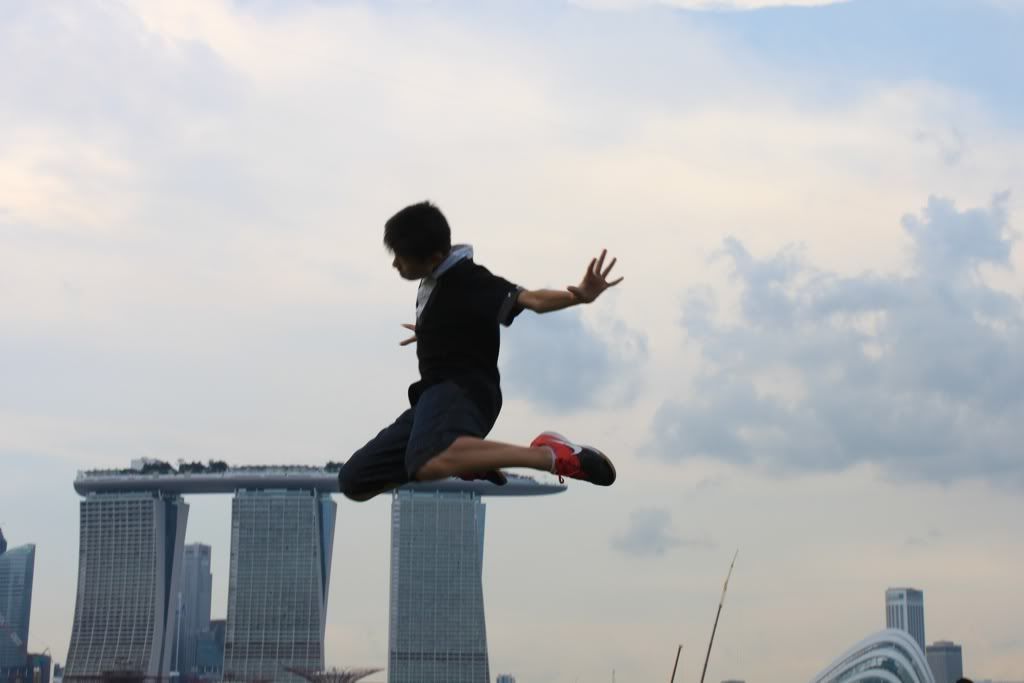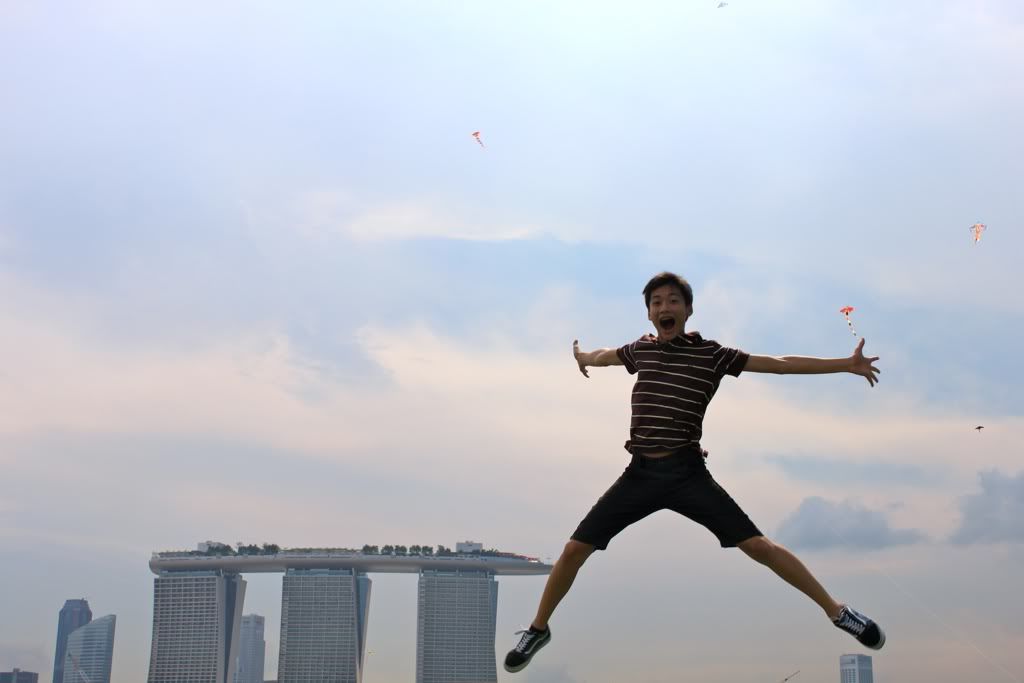 Pretty good I say.
My youngest brother started taking shots in black & white.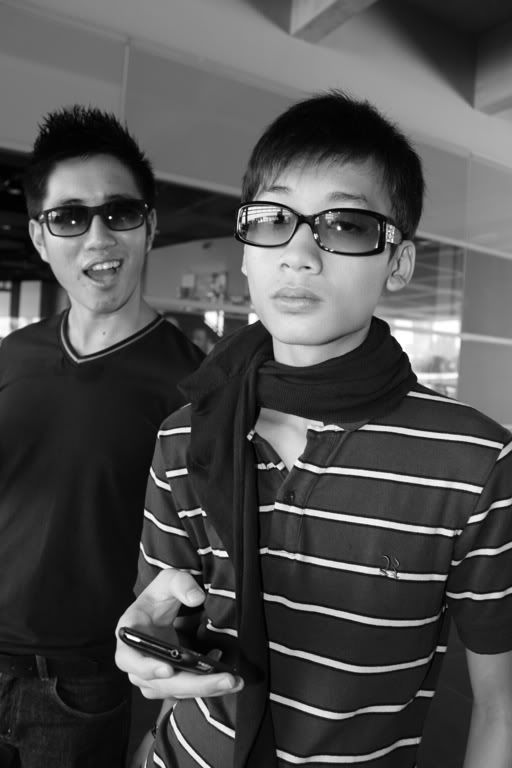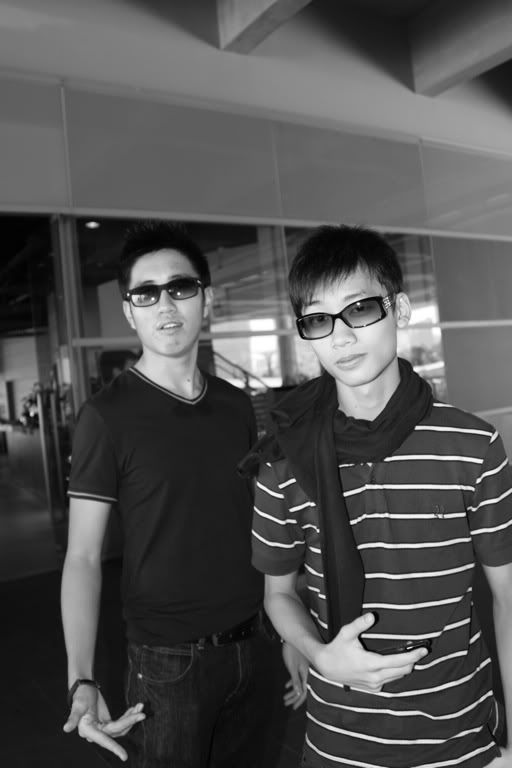 Hmmm.
*****
On a side note, next Friday!!! ♥