Okay, so I realized it's been almost 2 months since my last post. I apologize for this hiatus. (sorry!) But then again, nothing much has been going on for the past 2 months (no food trips, etc) cos I am on internship now. Everyday is basically a routine. I wake up at the same time, do my morning routine, leave the house, travel to work, sit at my desk till lunchtime, go for lunch, come back and sit at my desk till it's time to knock-off.
After about 4 months into this internship, I am really sure that a desk-bound job for me is not a very good idea. This, I've once mentioned to my parents before, and now 4 months into this internship, it's a confirmed fact, I say! Or at the very least a desk bound job that allows me to head out time-to-time to conduct interviews or research, say for a lifestyle, fashion or food magazine, that I wouldn't mind. However, I think I prefer reporting, as I realised during the stint with YOG. Good times, good friends made and speaking of which, it's almost a year!
Back to the desk-bound job point, I kinda think the 3 kg I put on might be due to the fact that I am practically seated down the whole day, especially after lunch. Not very ideal? Cos I hardly move at all, in school I climb stairs pretty often to get to classes cos the elevators take forever and are usually already full. Or maybe, that 3 kg was from the food trip I had. Metabolism slowing down! (maybe attributed to me being seated all the time, it comes full circle haha)
Speaking of food, I kinda had food poisoning or something 2 weeks ago. Ate something wrong and so spent the next day throwing up everything I ate or drank. That is something I never want to go through again. My appetite took a week to come back and my food intake, 2 weeks. So, we had to call off our plans to visit Chikuwa-Tei. But I think we should be going on another food trip very soon, to some food places in katong that I want them to try! :)
On a side note, I think I am really lucky to be working where I am working now for my internship. Good colleagues and a very nice supervisor. I know fellow classmates who absolutely dread having to endure another 2 months of internship because of either nasty colleagues or horrible supervisors (mostly the latter). Seriously, the people in your workplace can make a huge difference to how much you enjoy going to work. And for that, I am really thankful. Because if not, I think the crazy morning crowd on the buses and trains with some inconsiderate Singaporeans will drive me up the wall if I still have to deal with nasty colleagues or a horrible supervisor.
Anyway, I was browsing through UrbanOutfitters and I saw this.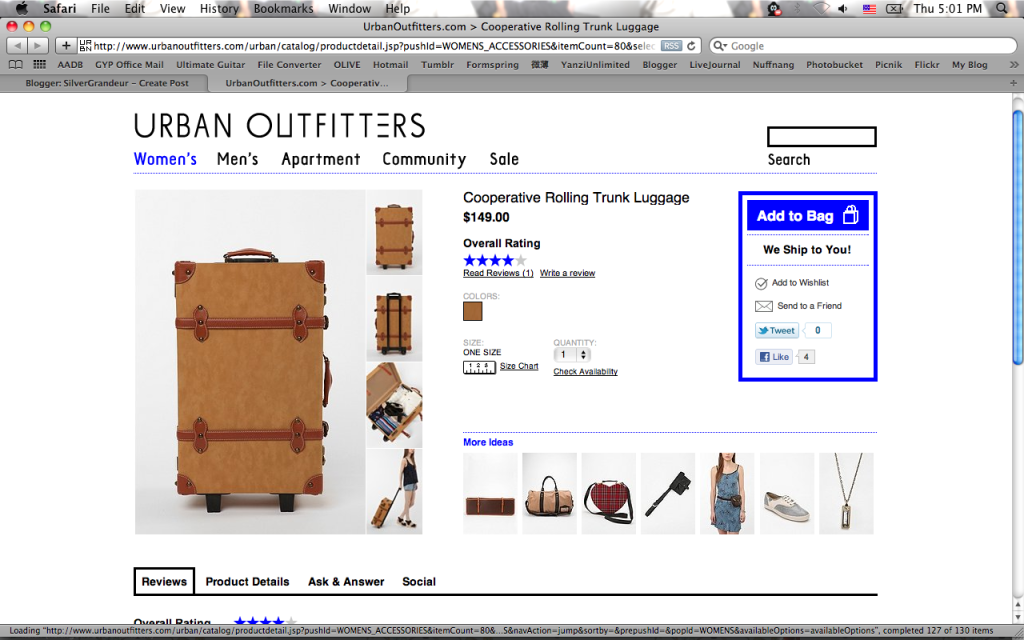 I've been looking for a luggage like this for a very long time. Can't seem to find it in Singapore. And there's no Urban Outfitters in Singapore either. I honestly wish we had cos they have some very pretty designs for their furniture/apartment furnishes. Damn. I can't ship those items here, just like this luggage. :( I think shipping will cost quite abit and bulky items are always a hassle. So, if anybody knows where I can find luggages like this in Singapore, do drop me a email or something okay?
And more drool-worthy stuff, Elie Saab dresses. ♥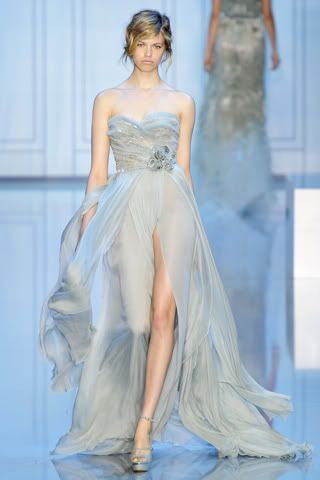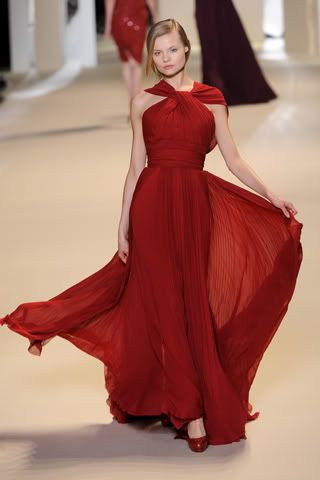 Not really a fan of red, but this is stunning.
*****
And, a few stuffs to share from the latest Bellezabebe launch.
I have a soft spot for blue, about 50% of the clothes in my wardrobe are blue haha but I actually prefer the green one to the blue one for this dress.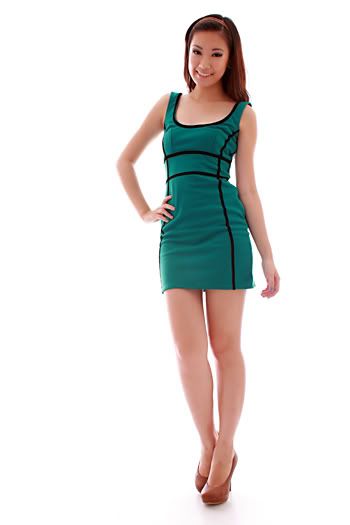 And recently, skirts are on my to-buy/looking for list.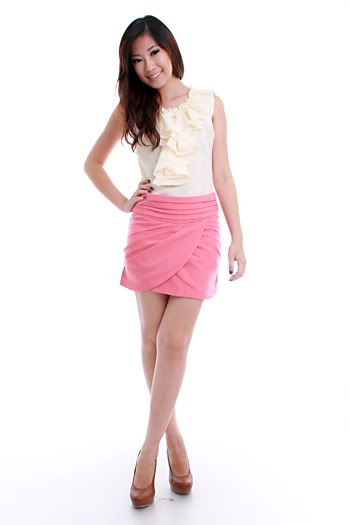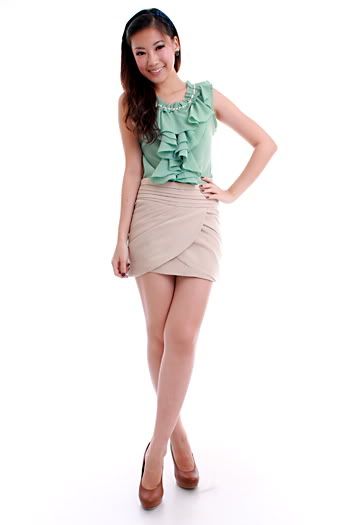 The tops are in the collection too!
Just did a shoot with them last Sunday and kept one of the tops. Very pretty and the material's quite good too, so do look out for it!
*****
I will be filming for
[
The Changing Point
]
(TCP)'s anniversary drama starting this month, so it's going to be a busy august and september I guess.
And also, I will be watching Lion King The Musical with Raquel next Saturday! Looking forward to it. :) And WICKED the musical is coming to Singapore!!! :D Absolutely can't wait, gotta start saving up!
Okay now I should be off to finish the 4 weeks worth of reflection journals for the internship logbook before the on-campus session tomorrow. There goes my sleep tomorrow morning.
Have a fabulous August! :)