Okay I have a lot of posts that are kinda due but I shall do one at a time. So as promised, the first food post.
Bought this groupon coupon for sashimi at Sun Dining Restaurant @ Chjimes for the boyf's birthday dinner and that was really a good buy.
This was the sashimi set. Fyi, it's already a quarter eaten lol, I forgot to snap a shot first haha.
It was oh-so-good! Really really fresh, can fight with Chikuwa-Tei hahaha. And you see that white/beige one in the middle? I got no idea what fish that was but it was sublime, delightfully sublime! Honestly, you don't need light sauce or anything else, cos you will just spoil the natural sweetness of it. That just took over swordfish as my favourite sashimi choice. Oh man, anyone knows what fish that might be?
The shabu shabu looks really good but they only offered beef, which I don't take. So I settled for some hot pot dish and udon instead, I can't remember its exact name now.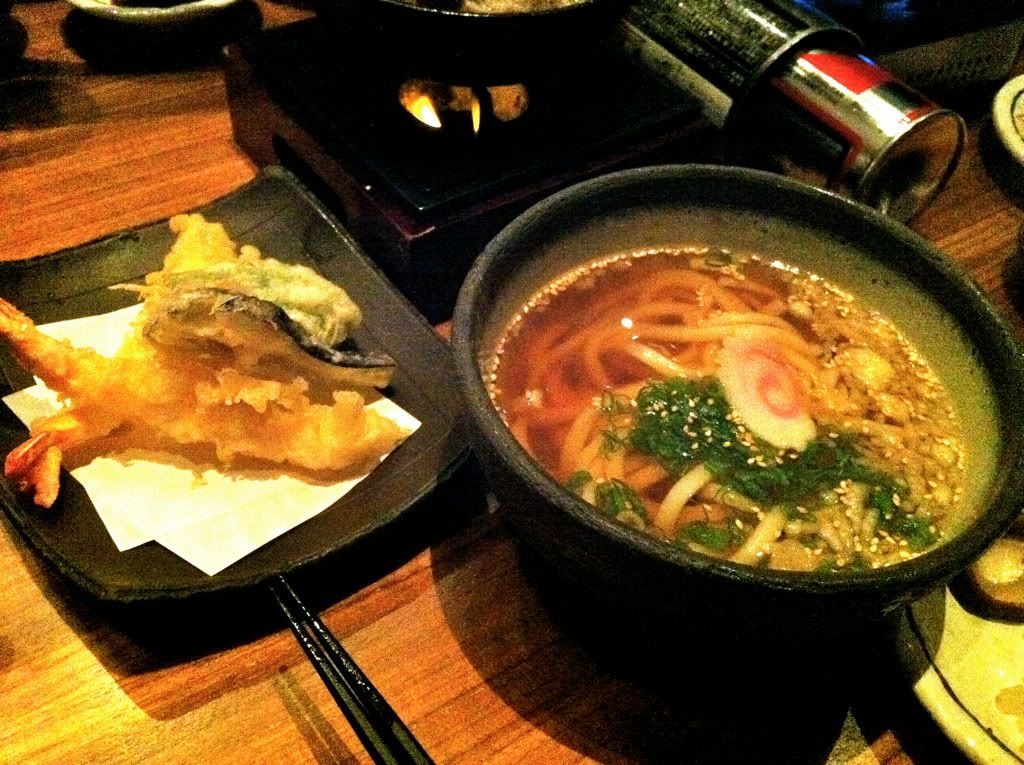 And the boyf got the beef shabu shabu set, which he couldn't stop raving about after. Since I couldn't try it, I shall just let the pictures do the talking.
That soup I did try. And it was quite good! The lime just gave it that extra zesty flavour which was refreshing.
The main highlight of the meal. I don't eat beef so I dont know if you can tell whether the beef is good from the texture/pattern. But to me, it looks like it's good stuff from the marbly swirly design haha.


Dessert was green tea ice cream which was quite a disappointment. You can't taste the green tea at all, all you could taste was milk.

But overall, it was quite a good meal. The sashimi alone would suffice.

*****
Since the boyf and Jere's birthday are on the same day, we the girlfriends decided to bring them to a nice buffet place. They had completely no idea where we were going haha. Wan Xuan and I took about a week to decide and in the end, we settled on Plaza Brasserie @ Park Royal Beach Road, a little pricey than our other options but I know the food's good cos I've been there once, thanks to Faith.
And actually, this time, the food's kinda better haha.
P.S: The food photos look better cos I used my DSLR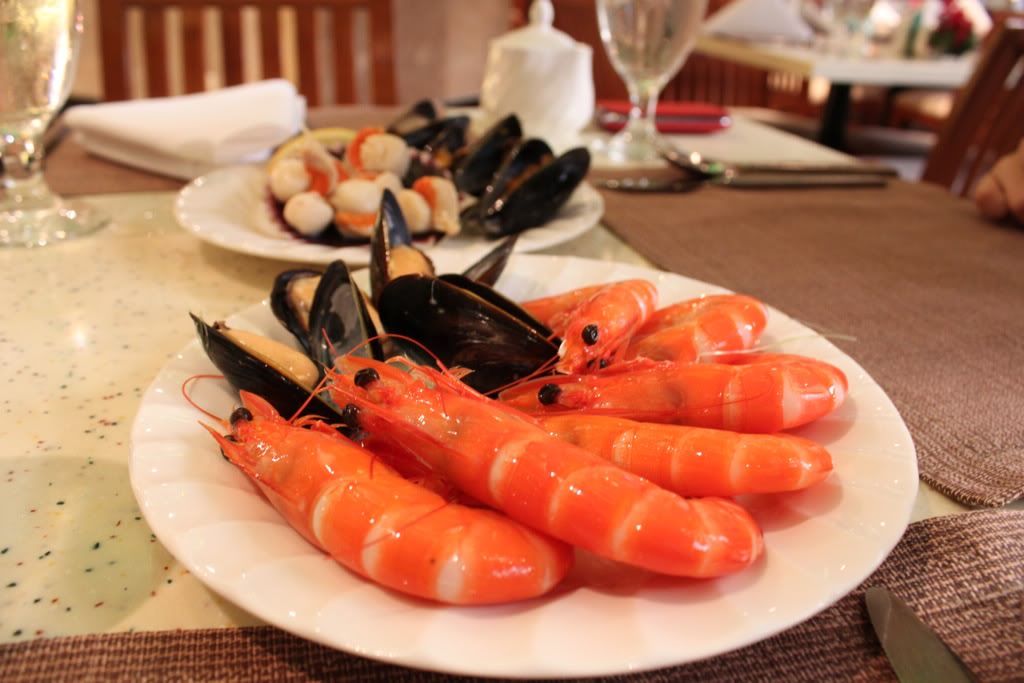 The prawns are uber fresh!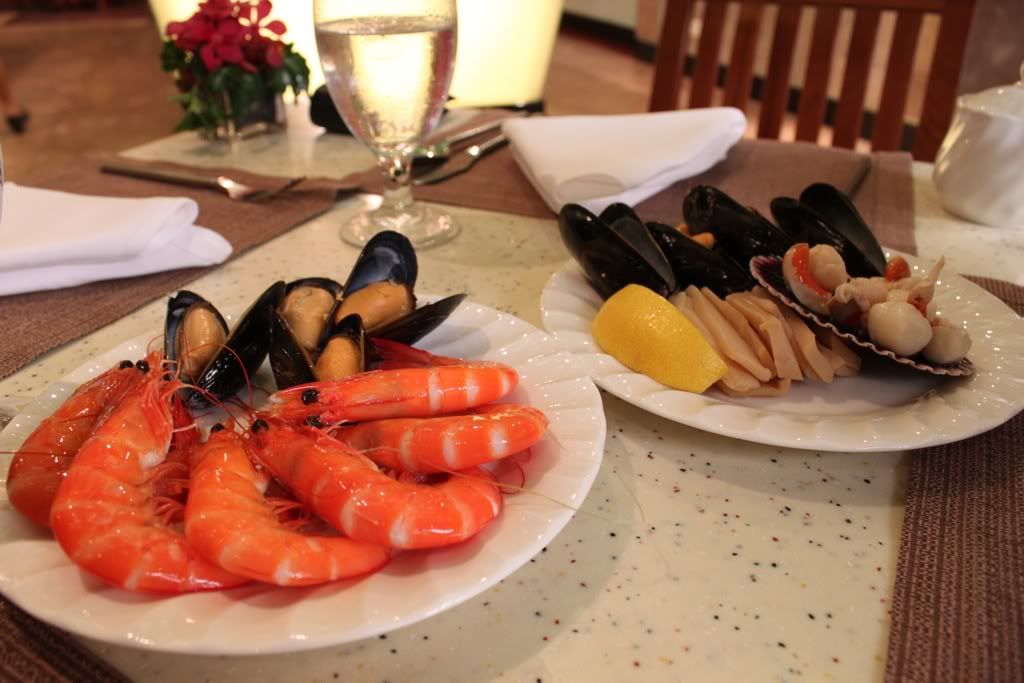 See the slices of abalone on the right plate? I lost count how many slices I ate haha.
OYSTERSSS!!! AWESOMELY FRESH! Should have taken more damn it.
Prata. There's chocolate prata and banana prata?
Soft shell crab, which was good! The boyf loved it.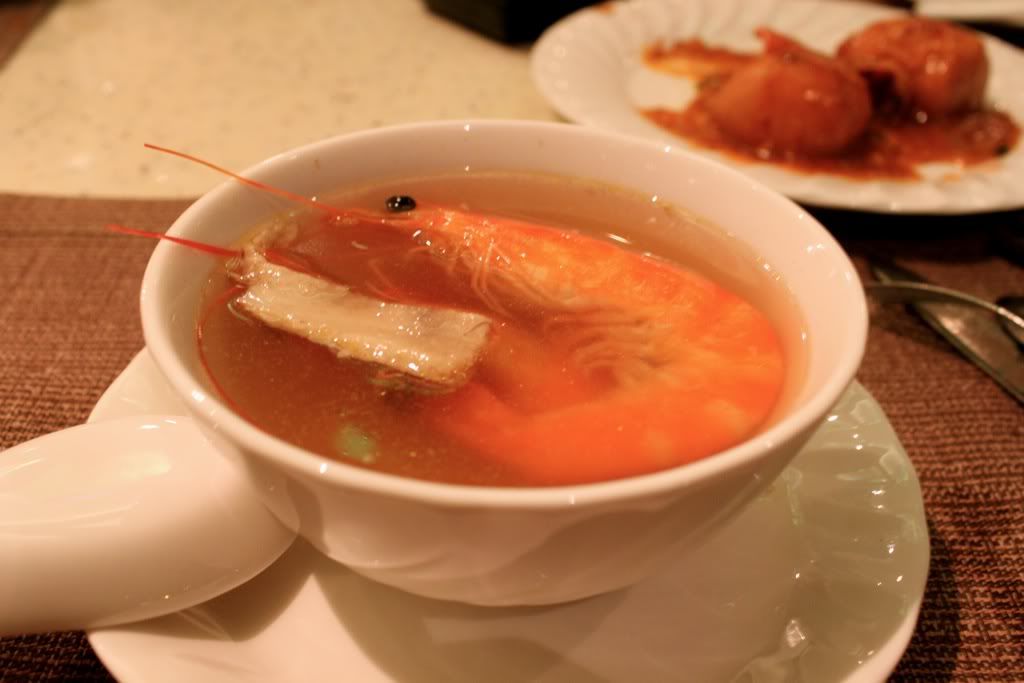 The soup was okay only.
AHHH MANTOU!!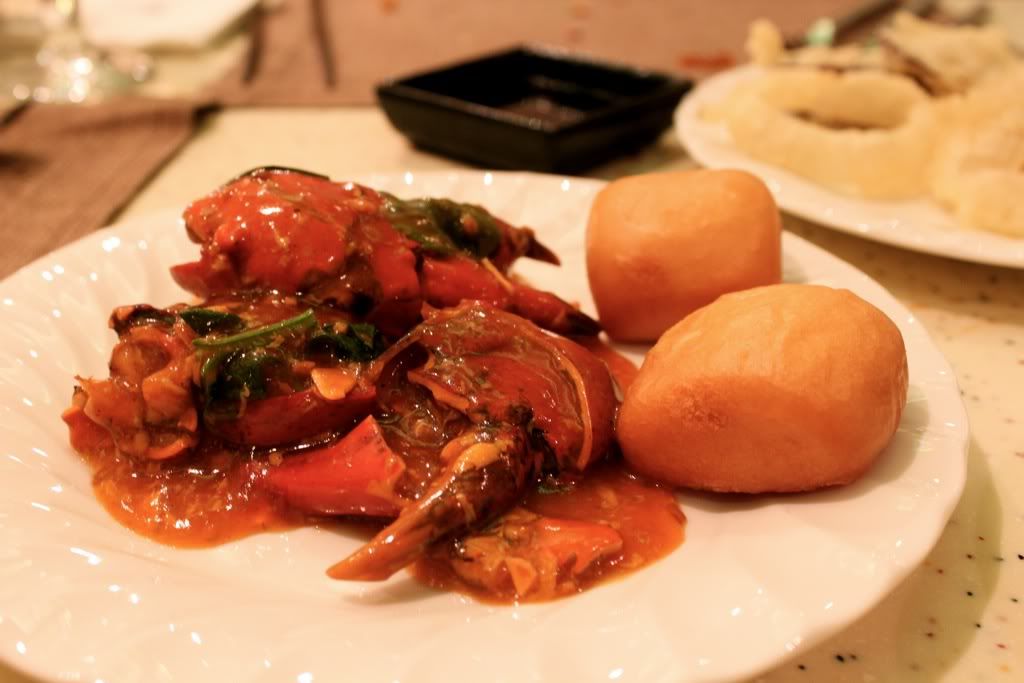 I was surprised at how good the chilli crab was! I mean, usually the chilli crabs at buffet aren't exactly fantastic.
And the best part was, I didn't have to dirty my hands hahaha. ♥
But, check out that pincer!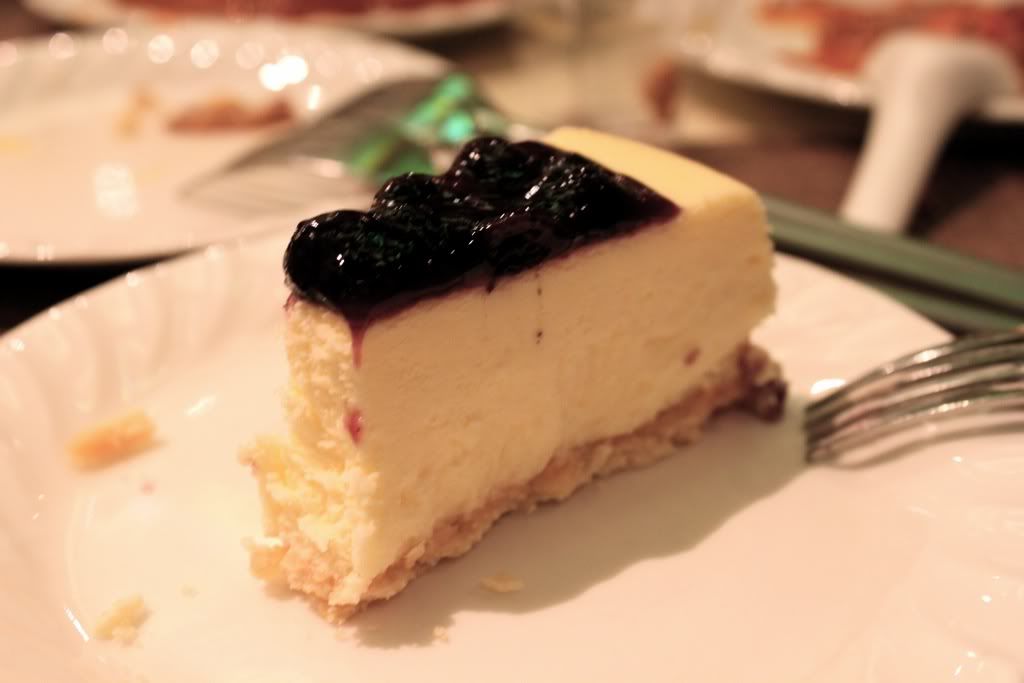 Blueberry cheesecake! Not bad.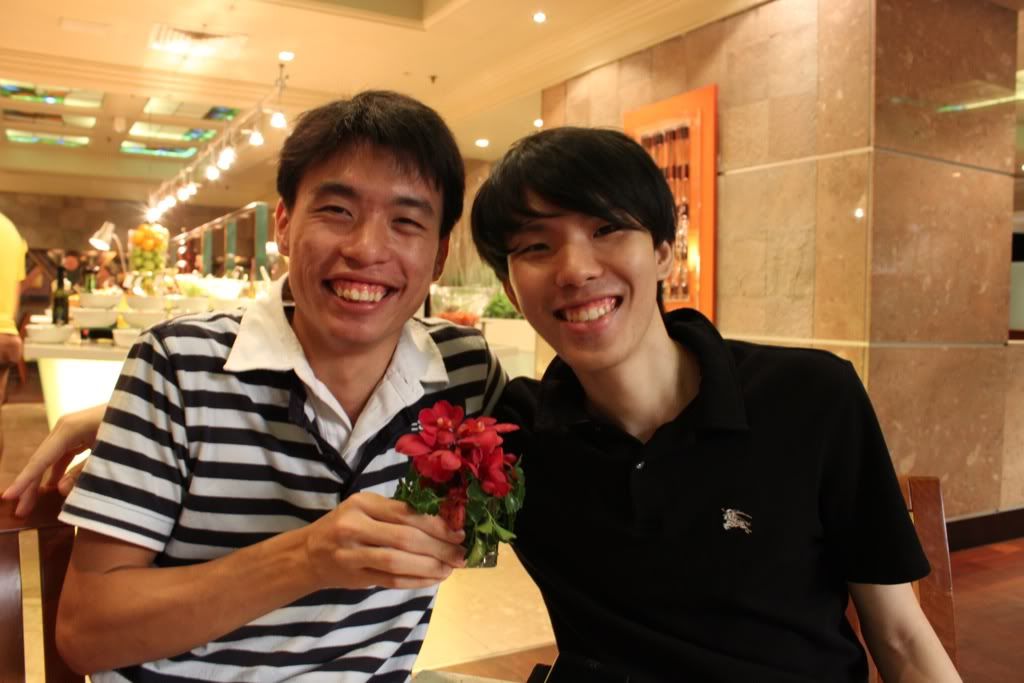 The birthday boys haha.
Me and Wan Xuan.
The other couple.
And us.
Altogether now. Lighting was kinda dim and I didn't wanna use flash so yeah a little blur.
It was a great meal and thanks to the Safra Card, we had a 20% discount off the whole bill. But still, it was $46 per pax? I would definitely go back again, but I don't think my wallet is very much willing lol.
*****
Anyway, check out my nails heh.
Self-done and absolutely loving it right now.
Next post will be about my post-internship programme with the girls to Sentosa for the Cineblast & Desperados ride and Duck Tours! And also, more food posts coming up! :)