Every single time I start decorating a friend's birthday card, I would be very careful not to make any mistakes. The perfectionist in me absolutely abhors spelling errors, my words going crooked or when something I am trying to draw doesn't curve at the angle that it should. If I am drawing on a piece of paper, I would just crush it, chuck it into the bin and start on a new one. But for birthday cards, I can't do that. Not unless I buy at least 3 of each, which is just ridiculous. But now, thanks to Pilot Pen's new FriXion Colours, I can say happily say goodbye to that problem!
Instead of launching into a tirade of words telling you what the new FriXion Colours have to offer, I thought a mindmap would be better. So here's what you need to know, all condensed into one picture. :)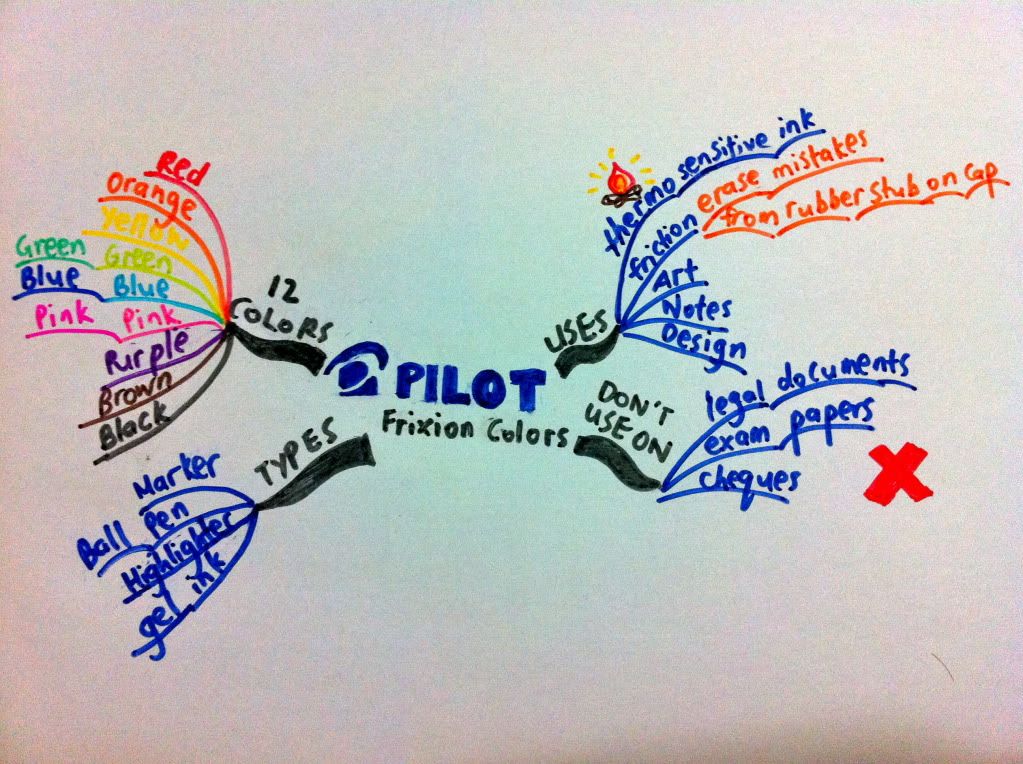 Yes I drew this haha. I used to do alot of mindmaps when I was in secondary school, especially for Geography and History. I am a visual person, so colours would help my memory alot more than lines of notes in one colour.
I hope my attempt at drawing the PILOT logo is decent! Haha. If the ink wasn't erasable, god knows how many times I would have to redo the mindmap. I erased the lines, the shape of the "tail" thing and especially the PILOT logo countless times! And as you can see for yourself, no marks! It erases the ink off really clean. *thumbs up!*
The markers came in a clear plastic case with a card accompanying it.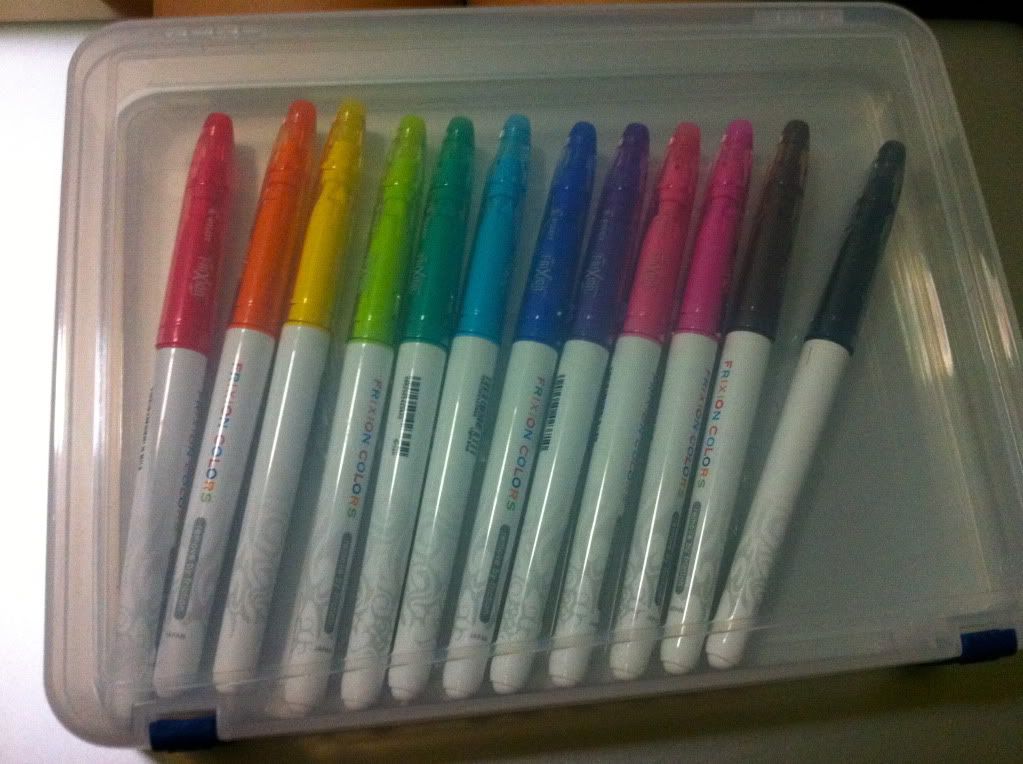 The plastic case which I think would come in handy for other uses. Heh.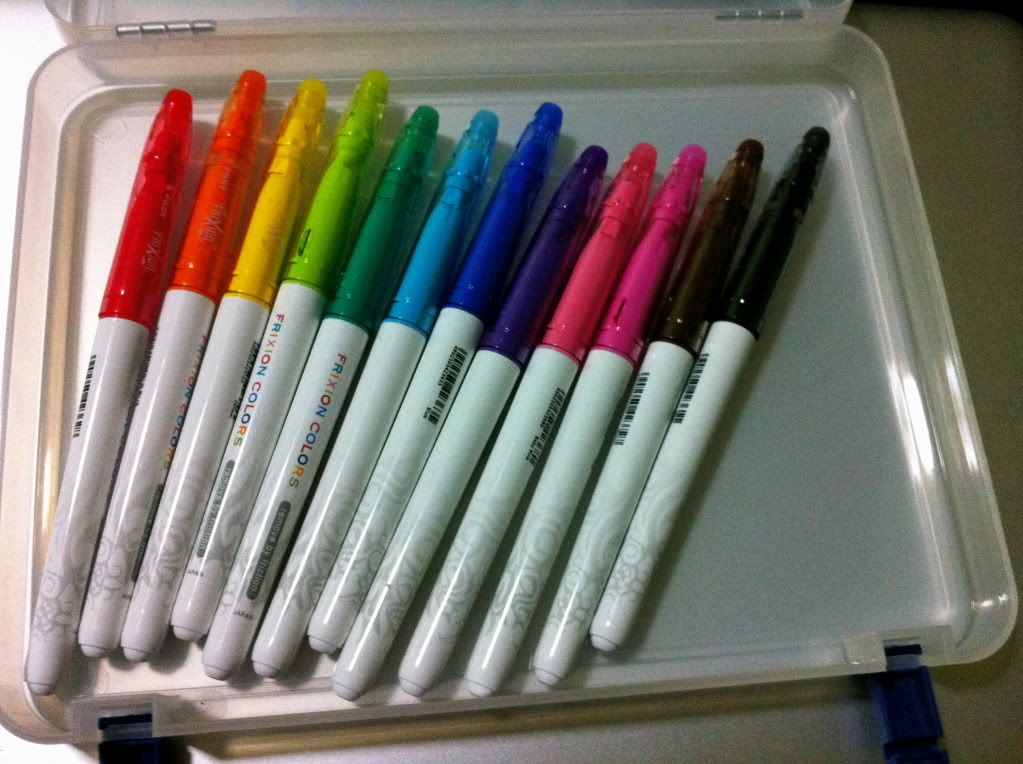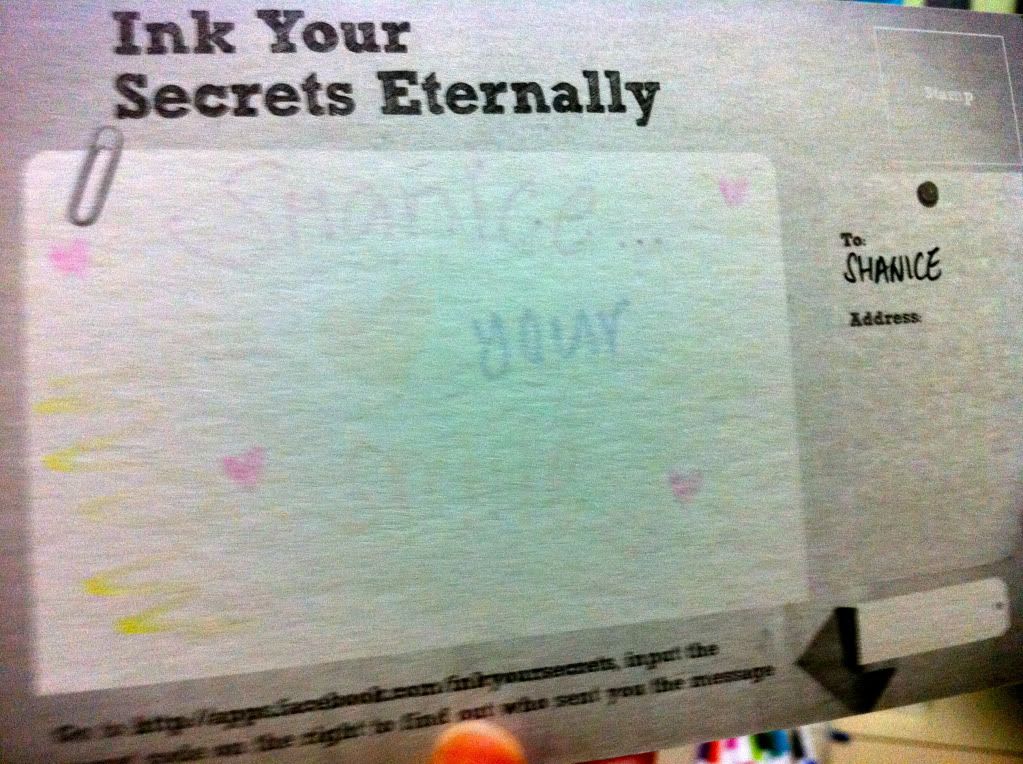 And here's the card!
It's not just any card. At first it was 'empty', I had to place the card in the freezer for about 15 mins to an hour to reveal the message. And mine say's: "Shanice, we ♥ your smile". Well, that certainly put a smile to my face haha. Thank you PILOT. :)
Here's something I have to share with you readers, especially if you want to find out more about the pens or write a note to someone like the above card that I received. It's simple, just follow this few steps:
Log on to

the facebook app for the PILOT FriXion Pens,

https://www.facebook.com/PilotFriXion.SG?sk=app_163148837103715

Tell them what you want to say to your crush/buddy/loved one

They'll handwrite your note using Pilot FriXion Colors and send it to that special someone!

Pick 2 decoys so that your crush/buddy/loved one will have to guess who the card is from
It's that easy! Or you could also head to any PILOT pen roadshows:
Ngee

AnnCity

(Kinokuniya)

Standard Stationery @ Funan



You will be able to try the new FriXion colours at the roadshow too!
This review is made possible by PILOT Pen Singapore.