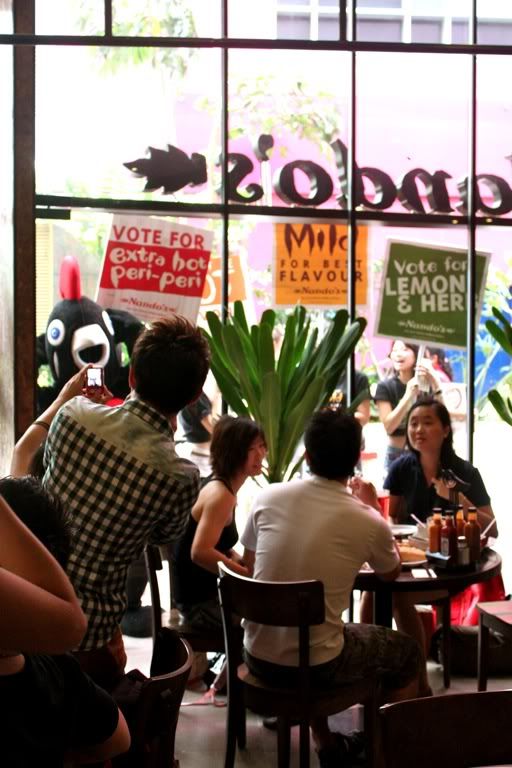 The various flavour girls rallying for votes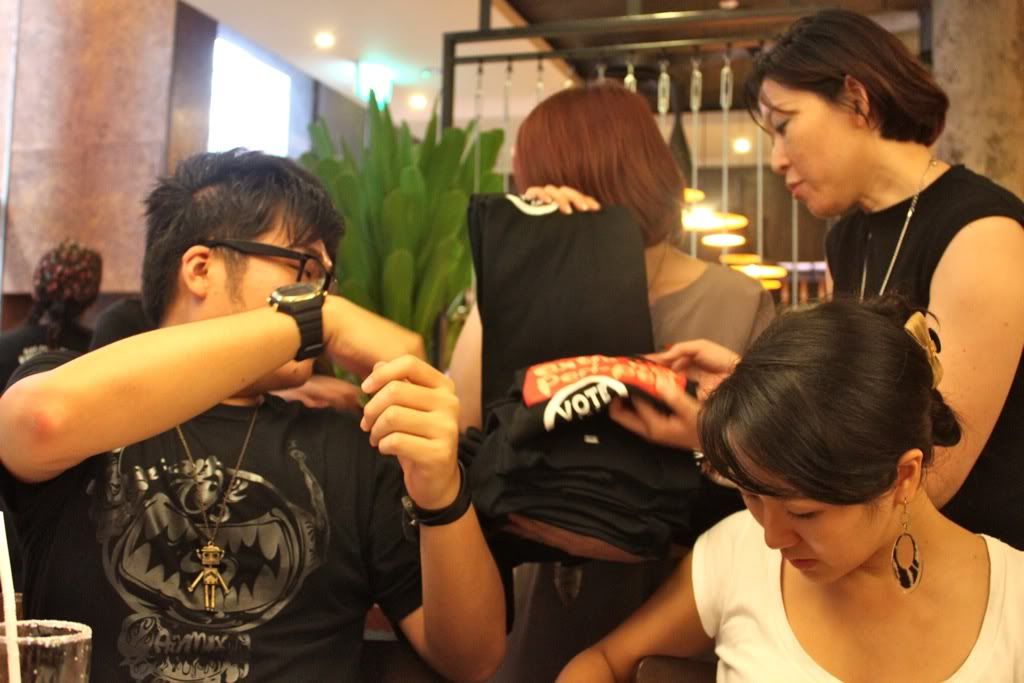 Smith choosing his favourite flavour tee-shirt.
The shirts we got to choose from.


I got Lemon & Herb in case you were wondering cos I feel that Lemon & Herb allows you to fully revel in the sweetness of the chicken. And not to mention, the marination is really good!
***
Remember me mentioning in my first Nando's post that I finally know the reason why I get such a kick from eating spicy stuff (especially the Peri Peri sauce)? Well, let me tell you why. It's because:
Chillies are rumoured to release endorphins (a substance in the brain that causes one to feel pleasure)
Yep.
But did you know that chillies/Peri Peri have got a fantastic effect on the human body as well? Here are some interesting facts I have to share with you:
It contains virtually no fat or oil
Has a high level of vitamin C
Are effective anti-oxidants
An effective decongestant (great when you are having a cold)
Lowers cholesterol
Enhances metabolism (there I saved the best for the last!)
Anyhow, you can now vote for your favourite Peri-Peri sauce! Simply head over to Nando's Facebook page, click
here
.
Each person is entitled to one vote and voters will also stand a chance to win from the Lucky Dip. If you voted for the winning flavour, you will also stand a chance to attend Nando's Sizzling Peri Peri Victory Party! Only 100 lucky voters will be invited but they can each bring 2 friends along.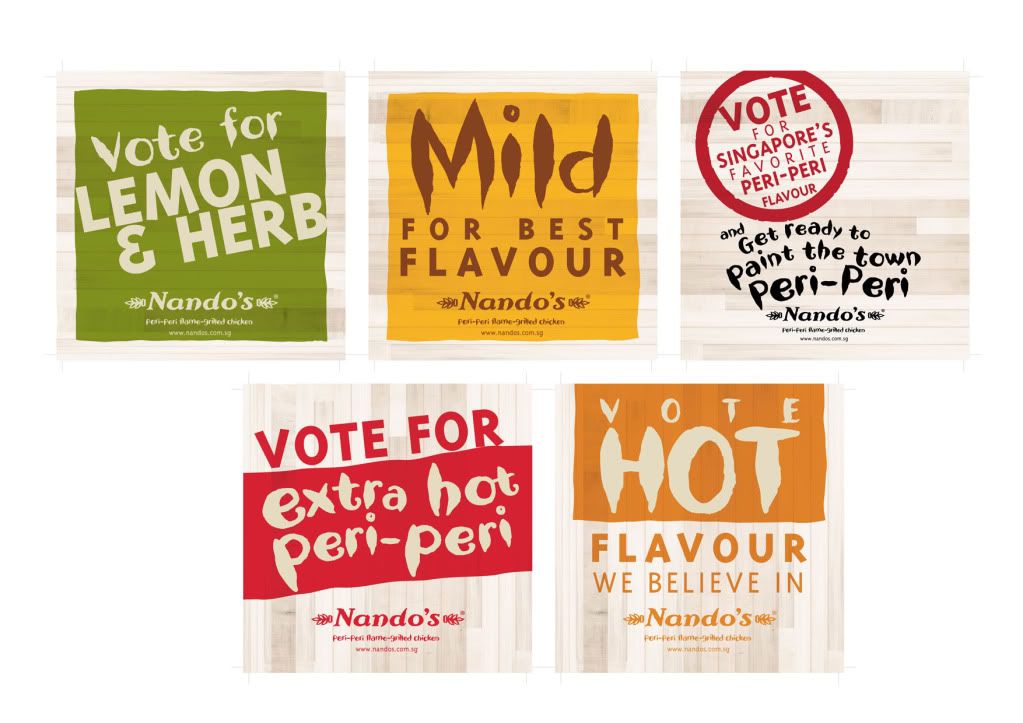 I voted for Lemon & Herb, what about you? :)