I have been a huge fan of the Volkswagen Beetle for a long time now. It is, without a doubt, my dream car. (I need to get my driving license first!) So, I was really excited when I knew that the new Beetle is finally going to be in Singapore this weekend! And you HAVE to check it out, because it's not just an ordinary car on display, it's a talking car! Just like all of us in the 21st Century, the Beetle too has gone social; he will talk to you and have a picture taken with you, which he will then upload on his fanpage
here
. From today till July 22nd, you can catch it at Knightsbridge and Raffles City as well (aside from the Volkswagen showroom), from 12 pm to 9 pm.
I went down yesterday to check out the new Beetle at Raffles City together with Alphonso and Zhen Yan and boy, was I charmed!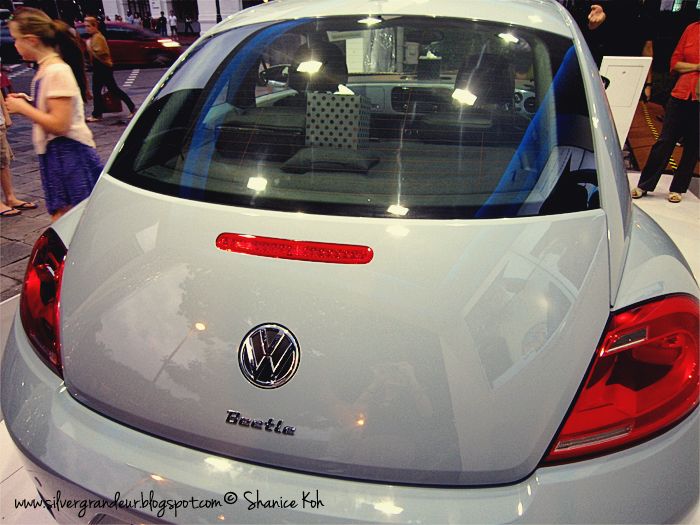 This is how the new 21st Century Beetle looks like. I thought it looked more 'masculine' compared to the previous model. Very sexy. And I loved the baby blue shade, if I were to get a Beetle, I am most likely going to get it in this shade. I wasn't just charmed by the Beetle's new look, I was charmed by how he could keep a conversation going! Like I mentioned earlier, this is not just an ordinary car on display, it's a talking car. And talking car, indeed! I really liked talking to him.
Zhen Yan tried the talking Beetle too and here, we were obviously charmed with his quick wit and sense of humour. You need to go give this talking Beetle a try, you will have fun! Y'know, it would be really awesome if there's really a talking car. And I don't mean a talking car that works something like Siri, it has to be able to have an intellectual conversation with you; that would be really cool.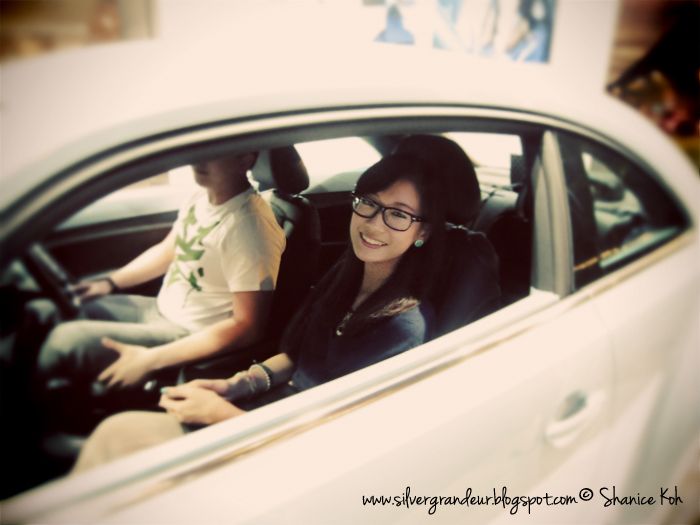 ***
The three of us were secondary school mates and we meet up regularly to catch up and all that. So yesterday, Zhen Yan brought us to Brotzeit @ Raffles City (which was perfect, because it right beside the VW Beetle exhibition) because he couldn't stop raving about the pork knuckles.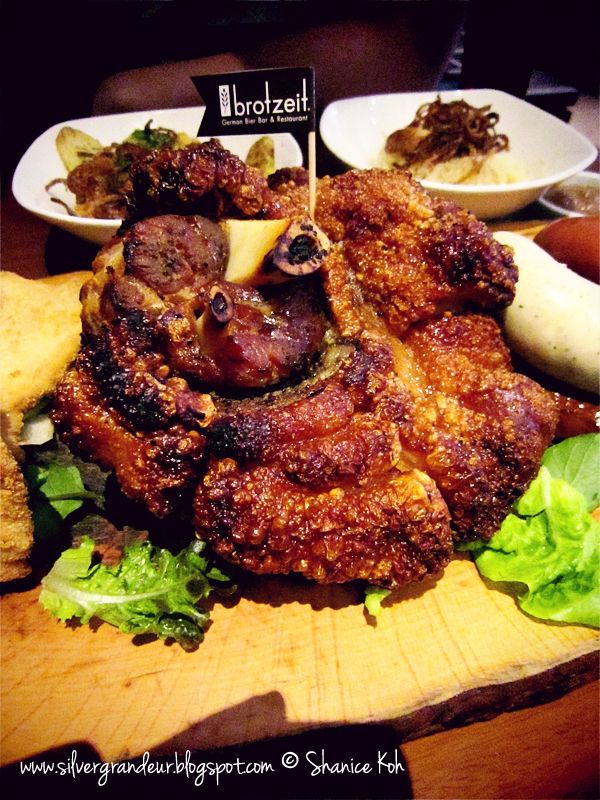 I thought the pork chop (the one at the extreme left) wasn't fantastic, I didn't like it very much. The pork knuckles were good though! Dip it into the gravy that comes along with it, delish! I loved the sausages too. Oh and if you are going to Brotzeit and have not tried their Radler (Weiss beer + lemonade) before, you need to! It's really good! I was pleasantly surprised.
After dinner, we actually still had space for dessert so we went to Fruit Paradise for some fruit tarts, much to my delight. I love love love fruit tarts, it's one of my happy foods haha.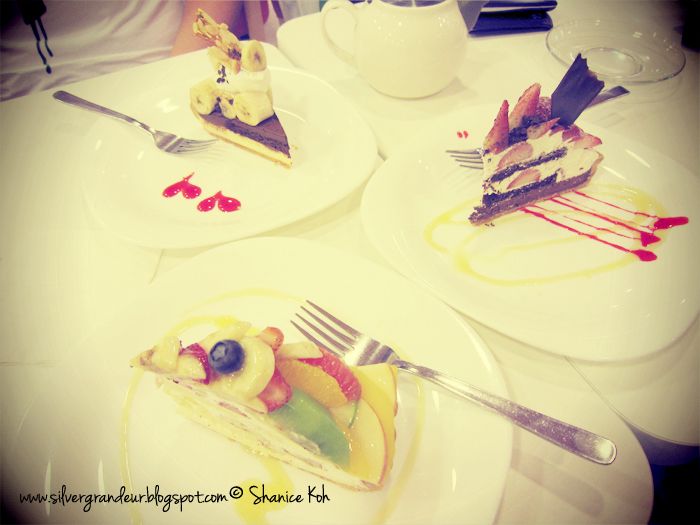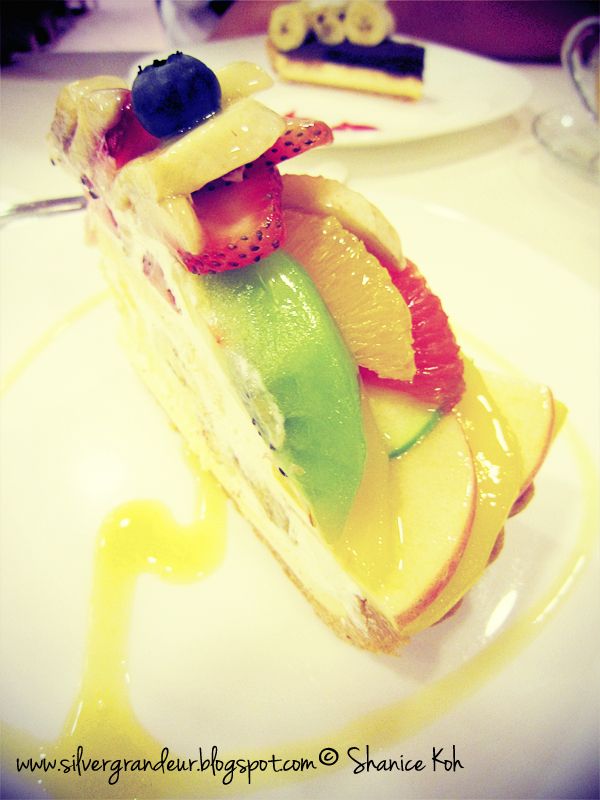 I went for the classic tart - Mixed Fruits.
Alphonso had the Strawberry Chocolate.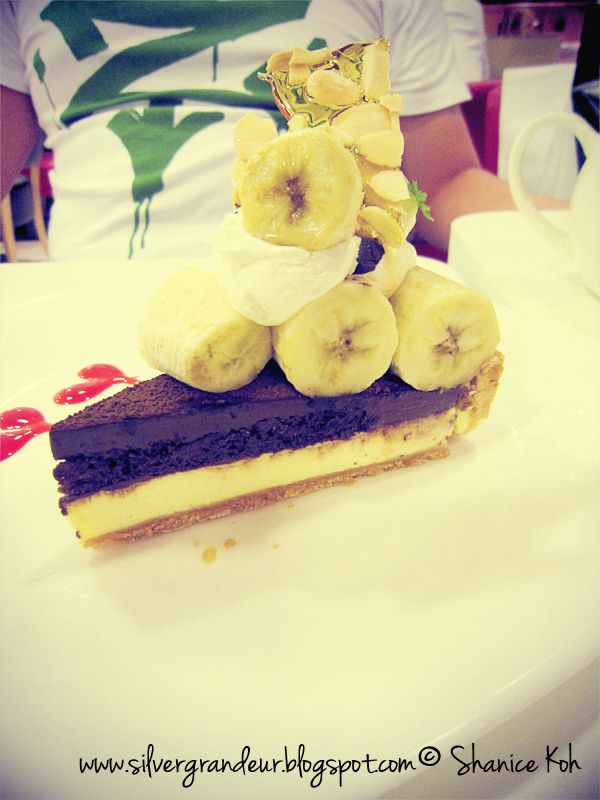 Zhen Yan had the Chocolate Banana and this was REALLY GOOD. The next time I head to Fruit Paradise, I am going to have this instead. I'm not a huge fan of chocolate or bananas but this combination was amazing!
With Alphonso, my other best friend. We were deskmates since the first day of secondary school and our friendship is now 8 years old; time really flies. These two boys are excitedly counting down to the day they can officially yell, "ORD!" Hahaha.
***
Outfit-of-the-day:
Navy blue sweater - Forever 21
Taupe pleated skirt - Gmarket Singapore
Black buckle belt - GAP
Gold statement necklace - Diva
Vintage-inspired watch - Far East Plaza
Bracelets - Assorted (River Island, Forever 21)
Black Satchel - Typo
Black ballet flats - Zalora Singapore
Nail colour - China Glaze For Audrey