Thanks to
Secretive.sg
, I got to try Sexylook's Intensive Repairing Black Cotton Mask. I don't usually have the habit of putting on facial masks at home but I decided to give this a try because I like the sound of what it promises, just read!
I don't really have much skin issues except for blackheads and the occasional breakouts. But whether you have good skin or not, our skin will always come in contact with dirt and dust in the air. Also, I have combination skin so I was particularly interested in the bit about "helps excessive sebum". Still, if you have good skin already, it's important that you maintain it or you know, make it even better!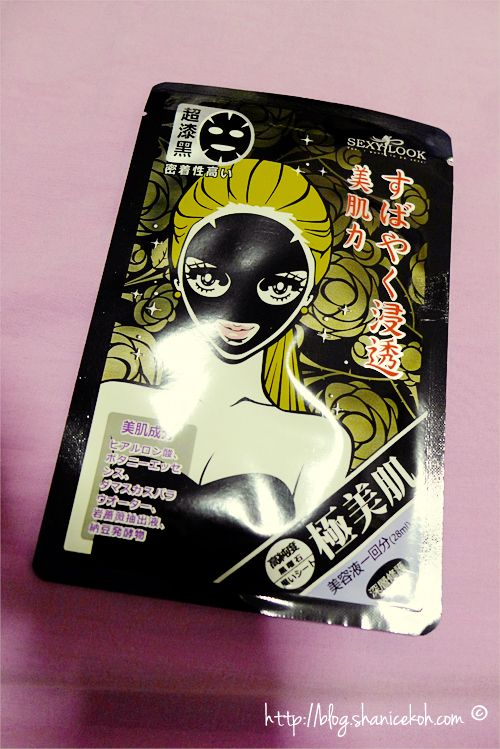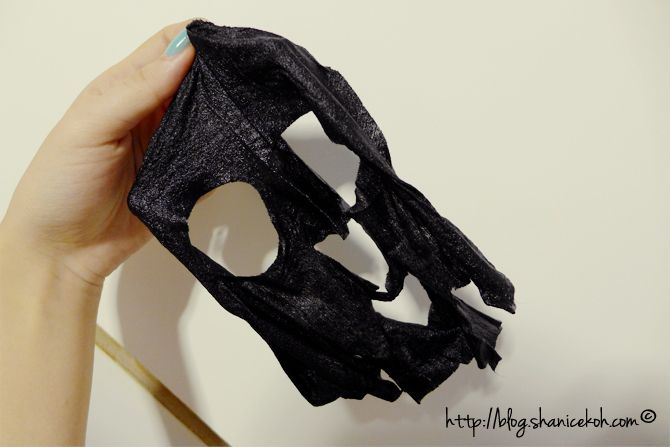 "The 100% cotton mask fits like a glove on your skin, covering every inch of your delicate skin!"
Why yes, indeed it does! Because it's cotton, the mask doesn't tear easily. You can tug and pull it (not too hard of course) for it to fit your face properly, it does fit like a glove! I know that some masks require you to lie down while you have it on because it might slip off if you don't. But for this, you can sit upright to read a book or do your work on your laptop and it will still stay comfortably on. There's a slight fragrance to it though, but you can hardly smell it unless you take an intentional whiff. Overall, I like how my skin feels after putting on the mask. My skin felt somewhat "lighter" (in the sense that all the excess sebum and whatever dirt you have on's gone) and clearer. And you know, the best thing about masks like this is that it's easy to put on and remove, hassle free!
If you haven't tried it or are interesting in trying it, please do! The brand is not Taiwan's No.1 Selling 3D mask for nothing! Plus it's extremely affordable, at only $3.50! Head on over to Sexylook's Facebook page
here
for more details (they hold redemptions for their products time to time, so don't miss out!) Alternatively, you can get them from
Secretive.sg
(like their Facebook page
here
) or at Watson stores.
Once again, thank you Secretive.sg for making this review possible. :)
P.S: I'll be reviewing another Sexylook product soon, so do look out for it!