*Special thanks to Street Directory for inviting me to this food tasting*
"The Little Nyonya", a blockbuster drama, produced by Mediacorp and aired years ago threw the Peranakan culture into the spotlight. And how can the cuisine be neglected with Singapore being a foodie nation? My parents, because of the show, went to a Peranakan restaurant to try the food. I didn't go with them because I had other engagements and ever since then, I've been wanting to try authentic Peranakan food. So, thank you Street Directory and Peramakan for the invite!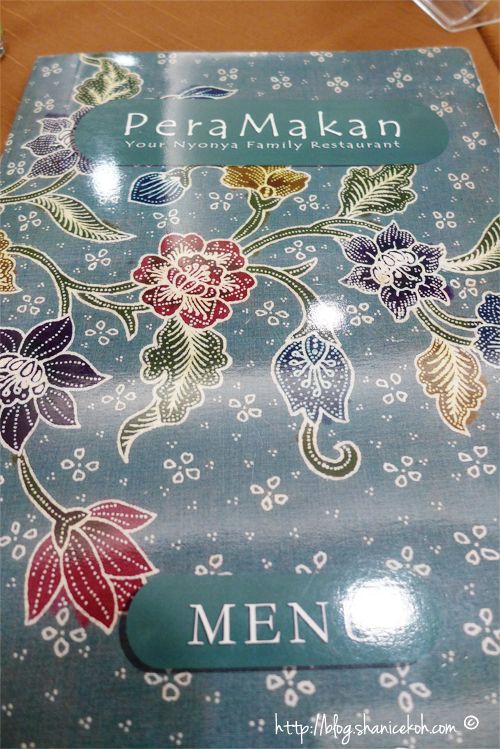 1. Jantung Pisang Kerabu (Appetizer)
The heart of the banana flower is sliced and mixed with slices of green mangoes and cucumbers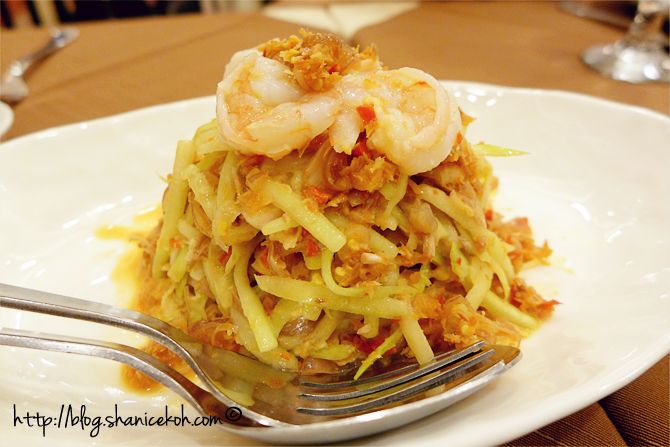 This was refreshing, and with a hint of spiciness - perfect. The prawns were fresh too.
2. Ayam Buah Keluak
Braised chicken with the black pulp of the Indonesian black nut known as Buah Keluak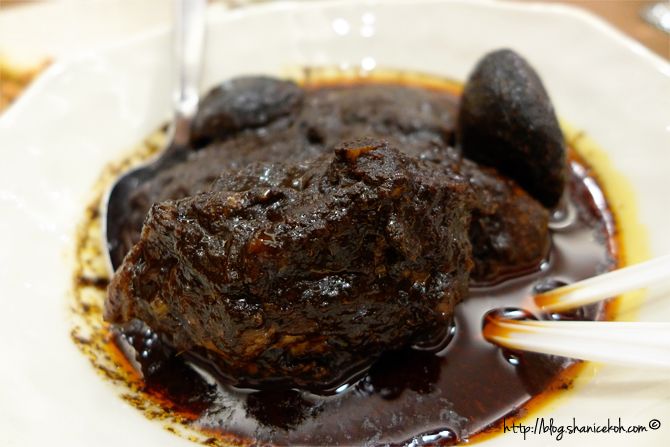 Ah this, it is supposedly, the must-try dish at every Peranakan restaurant. One of the food bloggers that day, Michael, is actually a Peranakan! I thought that was brilliant! I learnt so much about Peranakan food and all. Honestly, only a true Peranakan can tell whether the food's really good or not - like whether it's missing something and/or how it's supposed to taste like. And he showed us how to eat the nut (see picture below), I probably wouldn't know how.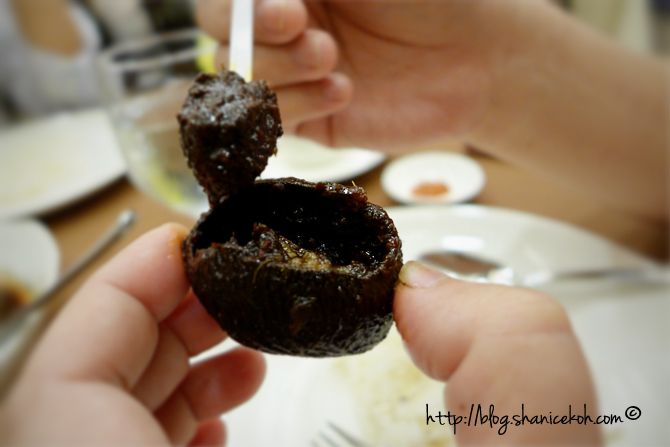 I know some people absolutely LOVE the nut. I was okay with it though, didn't hate it. Michael said it's an acquired taste. Chicken was fine, just wished it wasn't breast meat they used, because I really am not a fan of breast meat, not at all.
3. Babi Pongtay
Cuts of pork belly braised together with sliced bamboo shoots and Chinese mushrooms in a gravy made from fermented soya beans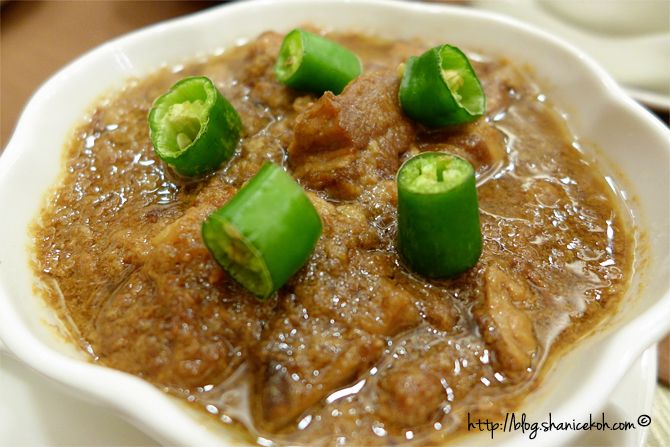 One of my favourite dishes that night! Well for one, it's pork belly and I LOVE PORK BELLY. But the pork belly aside, the gravy was good! Michael gave it thumbs up too (so, see I'm not giving it a positive rating because I'm biased towards the pork belly k) And the pork belly was cooked just nice too, not tough nor undercooked.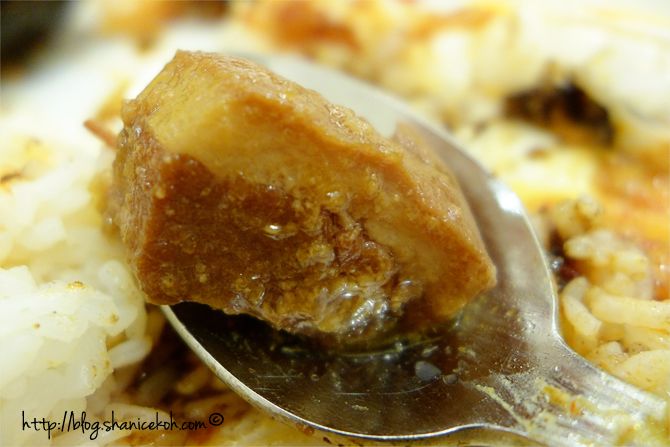 4. Ikan Garam Assam
Seabass cooked in a spicy garam assam gravy with brinjals
I thought this was good, not spectacular, but good though.
5. Beef Rendang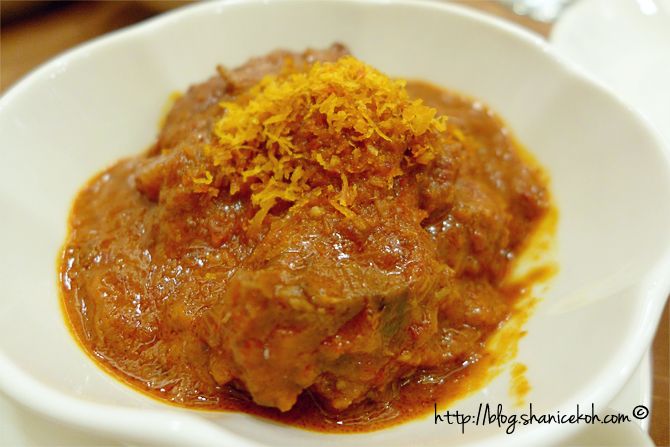 Can't comment on this one, because I can't eat beef.
6. Sambal Terung
Deep-fried brinjals topped with prawn sambal
Was never really a fan of brinjal but thought I'd give this a try and well, it's actually not bad! The prawns were the highlight for me though. Peramakan's prawns are always pretty fresh!
7. Sayur Nangka Masak Lemak
Young jackfruit cooked in spicy gravy, with coconut milk, and served with prawns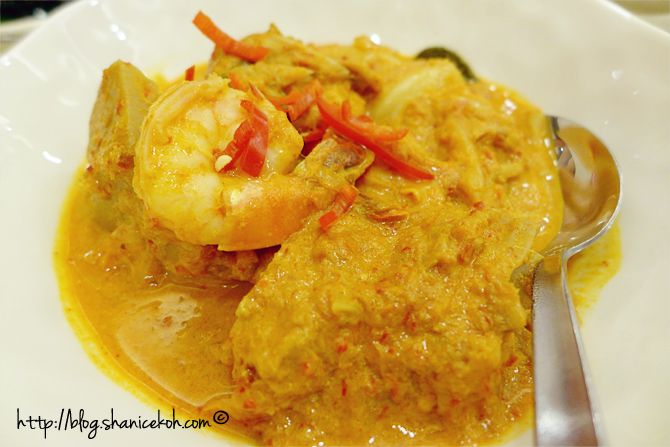 I liked the gravy for this one. Dribbled it all over my rice and actually ate the veggies in the dish.
8. Petai with Sambal Udang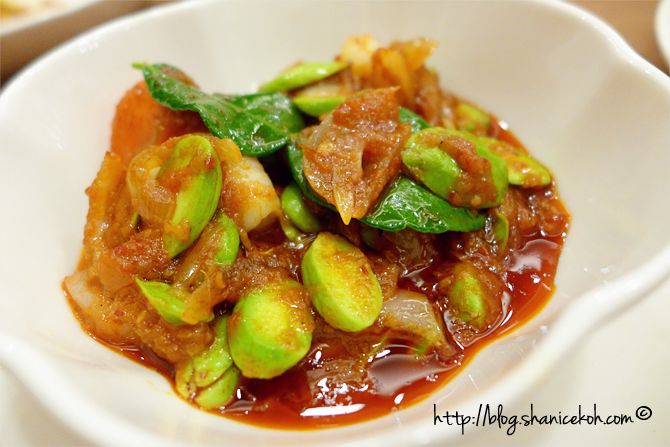 9. Sotong Goreng Assam
Squid fried in Tamarind Sauce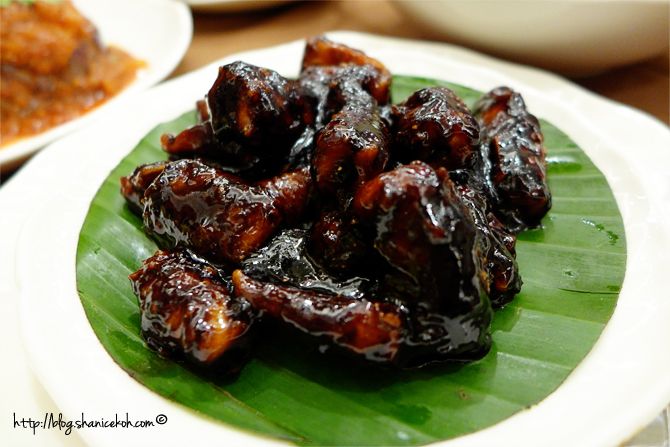 It's not bad, but I thought it's a tad salty.
10. Sotong Panggang
Grilled Squid Marinated in Spices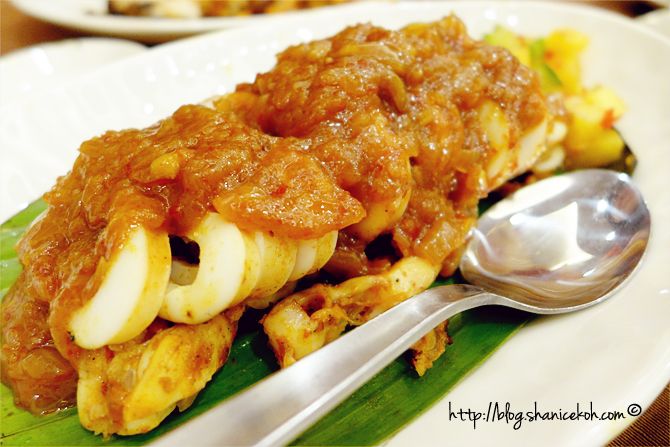 The squid's good but the achar (or is it spelt another way?) was whoa, perfect! And I really mean, perfect.
11. Udang Masak Kuah Nenas
Fresh prwans cooked in hot pineapple gravy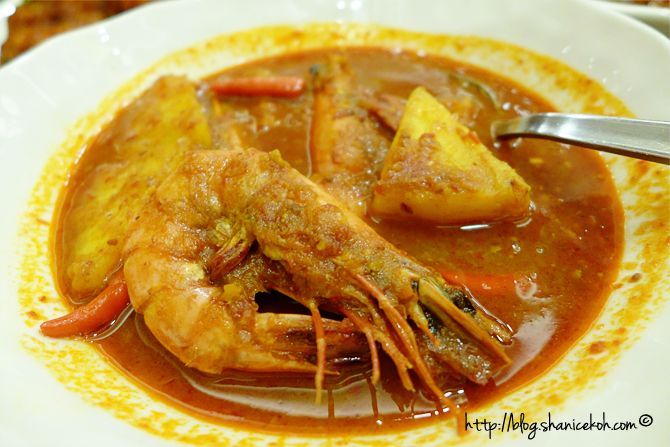 12. Bubur Pulut Hitam
12. Apom Berkuah
Rice flour pancakes made from fermented rice flour and coconut water. Served with warm banana sauce.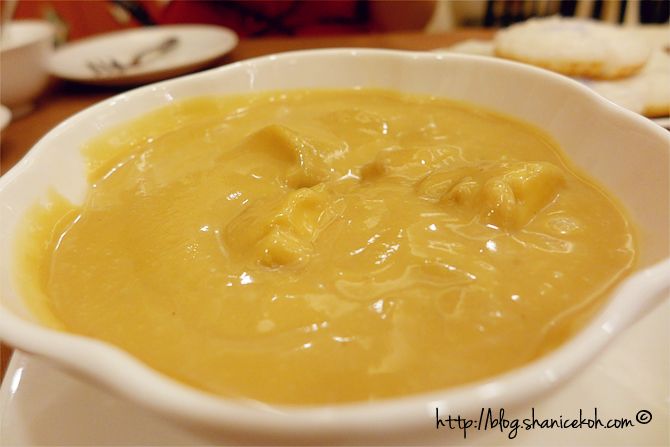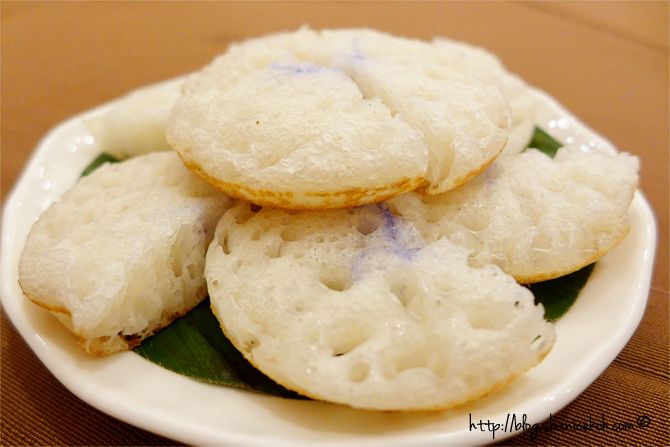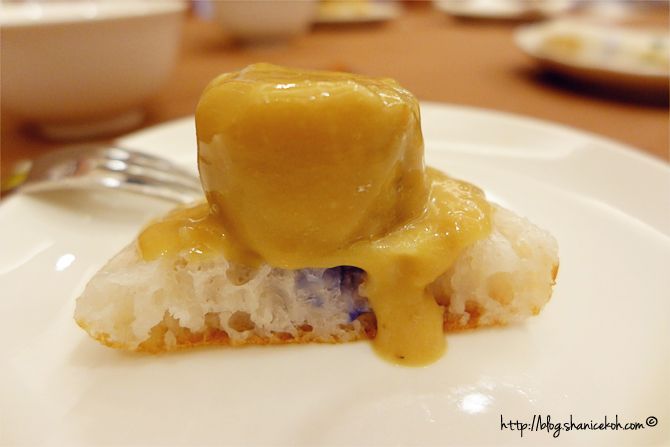 13. Bubur Cha Cha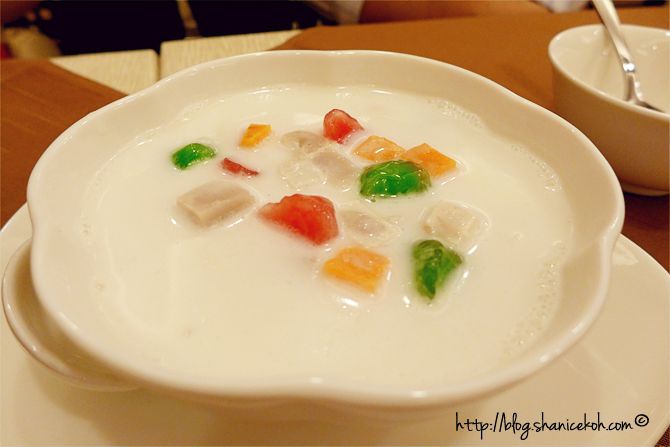 14. Durian Pengat
Pure durian mousse served chilled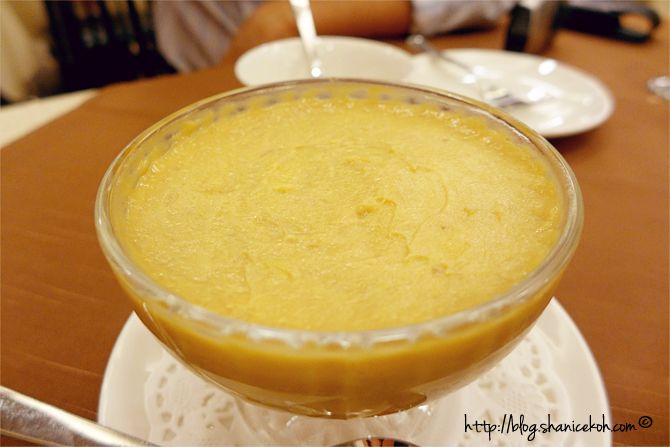 I don't eat durian so again, I can't comment on this one.
The interior of the place
With
Deenise
.
With the people who made this food tasting session possible - the restaurant manager, Haren from StreetDirectory and the cook!
Address:
171 East Coast Road #01-02/03
Santa Grand Hotel East Coast
Tel:
6346 4202/4203
Opening Hours:
7 am to 10.30 am (breakfast)
11.30 to 3 pm (lunch)
6 pm to 10 pm (dinner)
For more information, log onto
http://www.peramakan.com