To me, a campaign shoot/fashion spread goes beyond just the clothes, the styling, the models, the backdrop, etc. I really appreciate those that tell a story/concept. Because to me, fashion is a form of art, and art always tells a story; there's always a meaning behind it.

So, the following two campaign ads that I'm sharing with you guys, I did not choose them just because I find the clothes pretty, I like them because I love the concept/art direction for the campaign shoot.
1. Chanel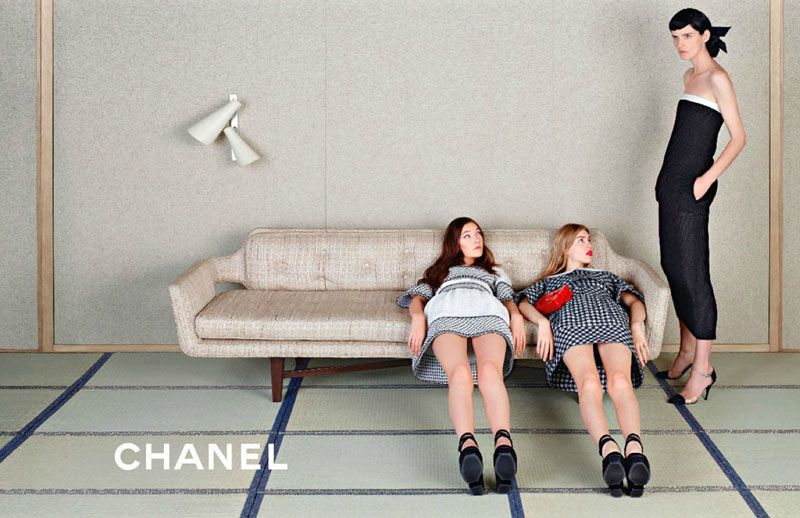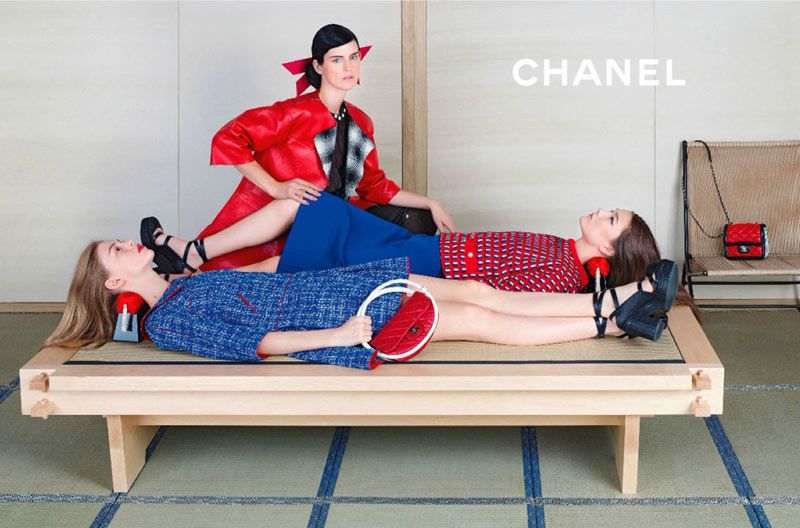 Shot by Karl Lagerfield, Chanel's Creative Director, starring long time Chanel muse Stella Tennant, and two sixteen-year old models (which caused quite a controversy awhile back), Ondria Hardin and Yumi Lambert.
There's a strong hint of Japanese influence in these pictures (see the tatami floors), but this is not why I like it. Chanel, to me, has always represented itself as a brand/label that appeals to both women and young girls because of its classy designs. And both elements (women and young girls) are reflected in these pictures, whether it's the role the model plays or through the clothes she's wearing. The clothes on the sixteen-year old models are obviously more girly and youthful, when compared to what Tennant's wearing.
I also like how the product placement (the bags, shoes and accessories) are done. It's obvious but yet, not in your face, it just fits in seamlessly and complements the rest of the shot. The last one (product page) is what I'd call an organised mess hahaha.
2. Miu Miu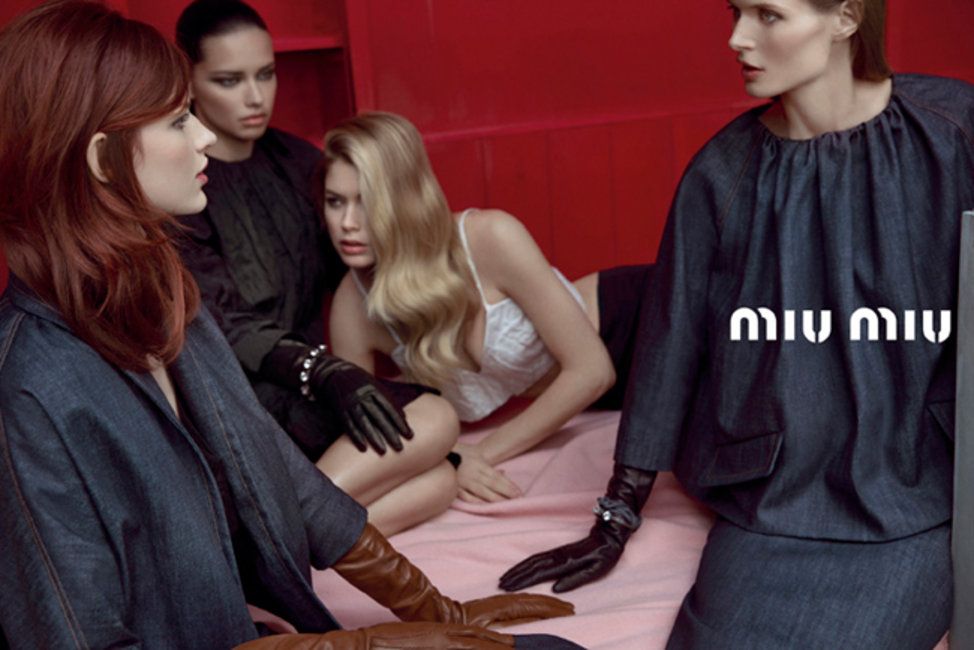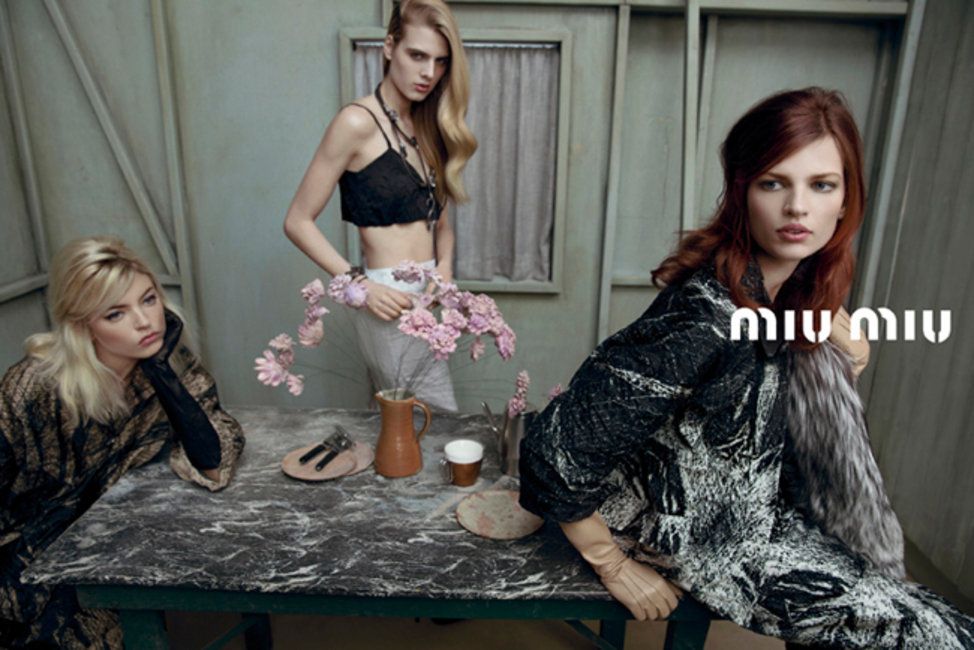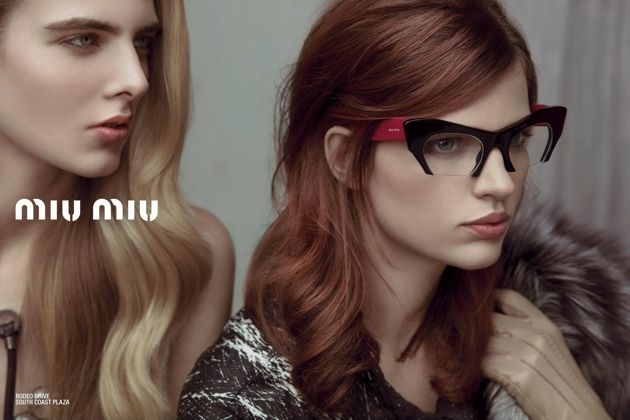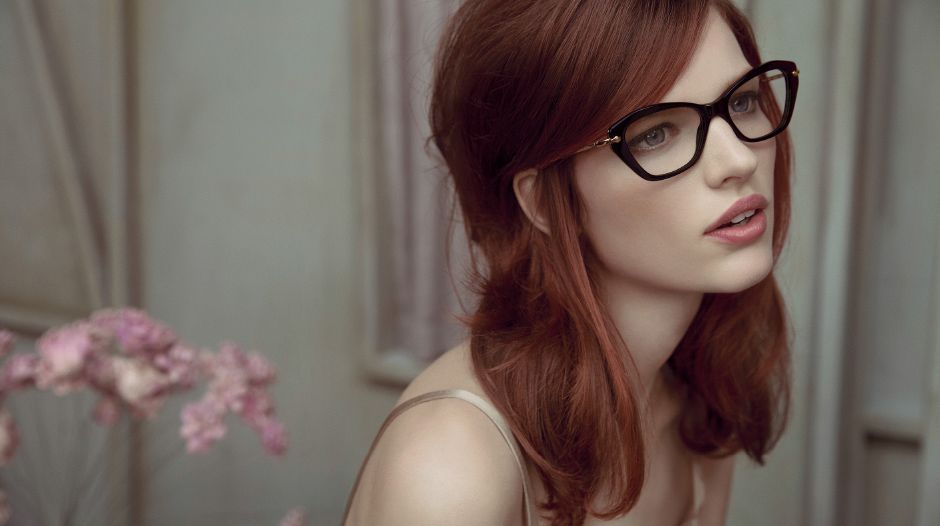 Shot by Inez van Lamsweerde and Vinoodh Matadin, and starring models Malgosia Bela, Bette Franke, Martha Hunt, Doutzen Kroes, Adriana Lima, Arizona Muse and Tamara Weijenberg. This Miu Miu campaign takes on a more playful and provocative image. The models make me think of uh, seductive housewives. I mean, see, you put a group of women in some lingerie-inspired clothes in a house together, and in those poses! But, these pictures still look classy and refined. *thumbs up*
Each of these pictures speak out to me, it's like they're telling me a story. And not to mention, the shots are really well framed and taken. The balance and everything else, they are all there in the pictures. And just like Chanel, the product placement's really impeccably done.
**
Alrighty, that's all I have for Fashion Friday today. Have a fabulous Friday you guys, and happy weekend! :)