I've got so much love for this outfit. Ahhhhh. Both the top and the skirt's from
Pearlavish
btw! I don't usually have/wear skirts in this cut, but this one has such a fabulous cut! It's really flattering. You know how some skirts in this cut make your food baby/tummy really obvious? This one doesn't. And not to mention, such pretty floral prints!
I fell in love with the top at first sight. Let's take a closer and better look at the top and you'll see why. :)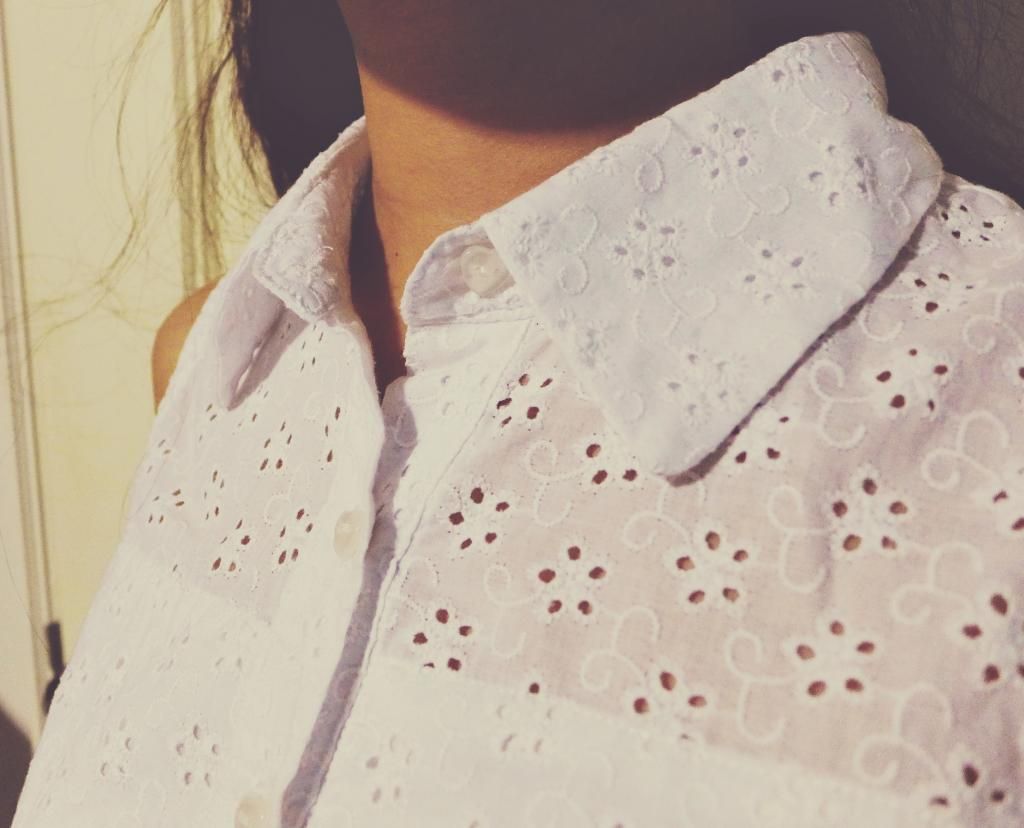 And it doesn't help that I have a soft spot for broderie.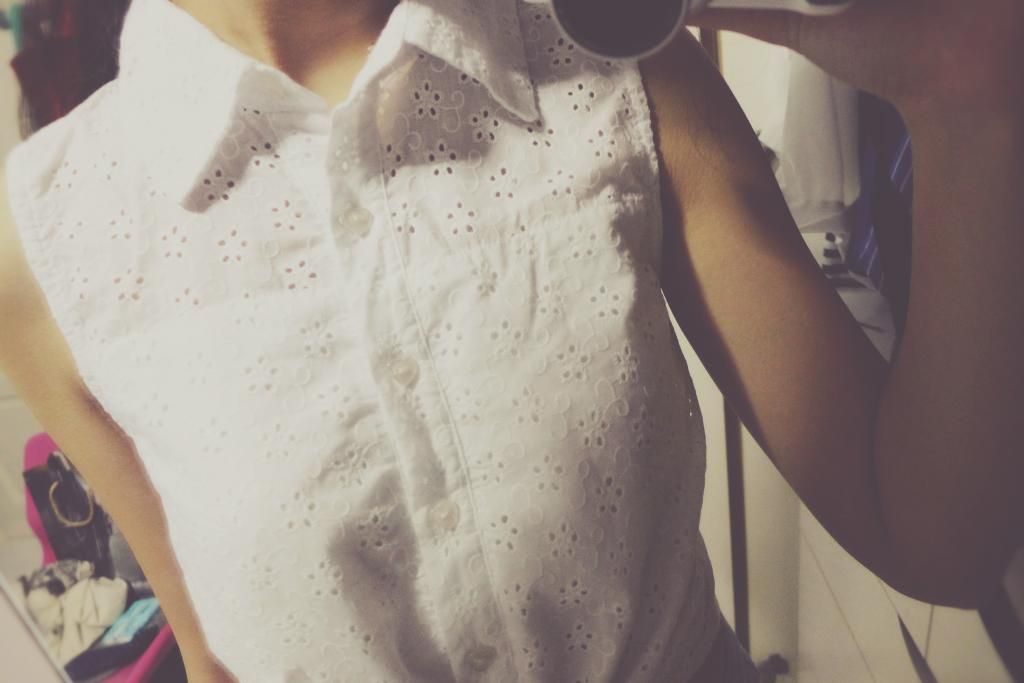 I also love the tied-knot detail.
I really like this top because I think it's an extremely versatile top. The moment I laid eyes on it, I could think of so many different ways to style it. This (above) is just the most basic and simplest way of styling it - just a pair of your favourite denim shorts and a statement necklace (or you could go without a necklace too, the pretty broderie details is good enough already).
And also because, I think this top will be perfect for concerts. Think about it, take Laneway Festival for example, it's outdoors, under the hot hot sun. I learnt it the hard way this year - never ever wear a top/dress with straps/exposed back (top). Because you're most likely gonna get sunburnt and when the skin peels and itches at those areas, it is a huge discomfort. So, a top like this is the best because only your arms are exposed so the tan-lines wouldn't be as bad as compared to you wearing a t-shirt or something with sleeves. (cos you don't want those awkward tan-lines in the middle of your arms haha).
And two, it exposes your midriff a little, which helps make you feel less warm. And third, it's white!! It's a cool colour, which makes it good for being under the sun.
I think I might share with you guys the different outfits I can wear/style this top with, so look out for my future posts! And yeap, I'm a happy owner of both the top and the skirt. Heh. If you like what you saw and would love to get it, both the top and the skirt's launched already, just hop over
here
! :)