Happy mid-week y'all! :)
Finally met up with Olivia and Alphonso for brunch at Hummerstons a couple of Sundays back. Zhen Yan, the fourth person in our group is in the land down under pursuing his undergraduate degree. Anyhow, it was my first visit there and because I've heard alot of good raves about this place, I was really looking forward to trying the food items on their menu.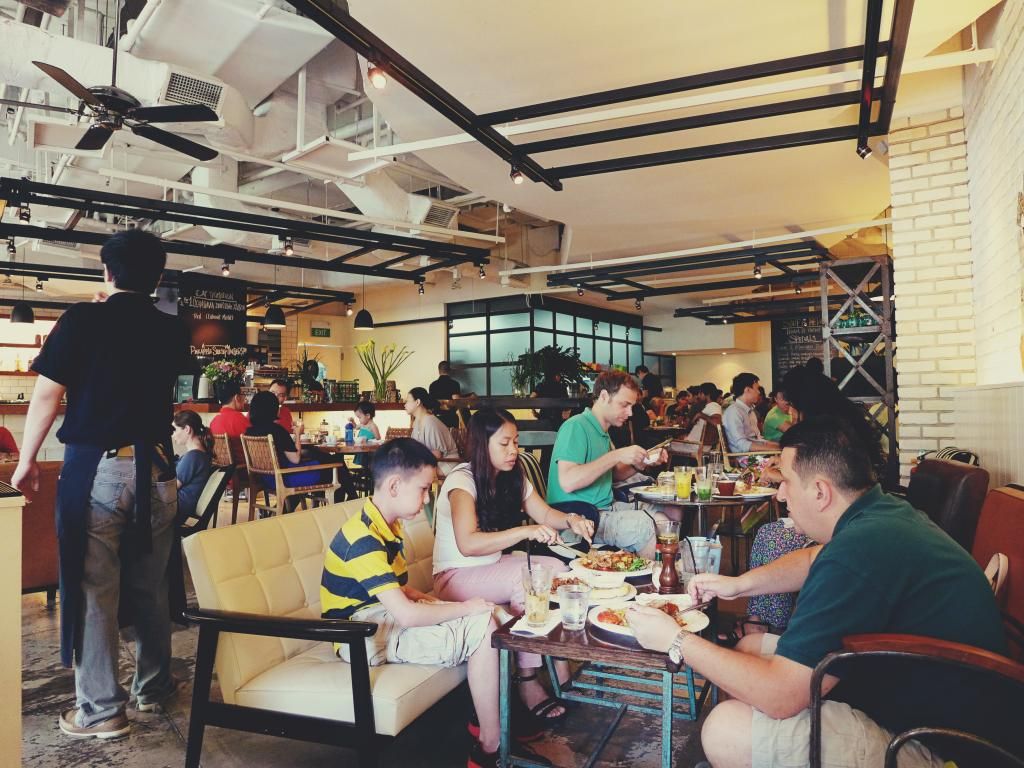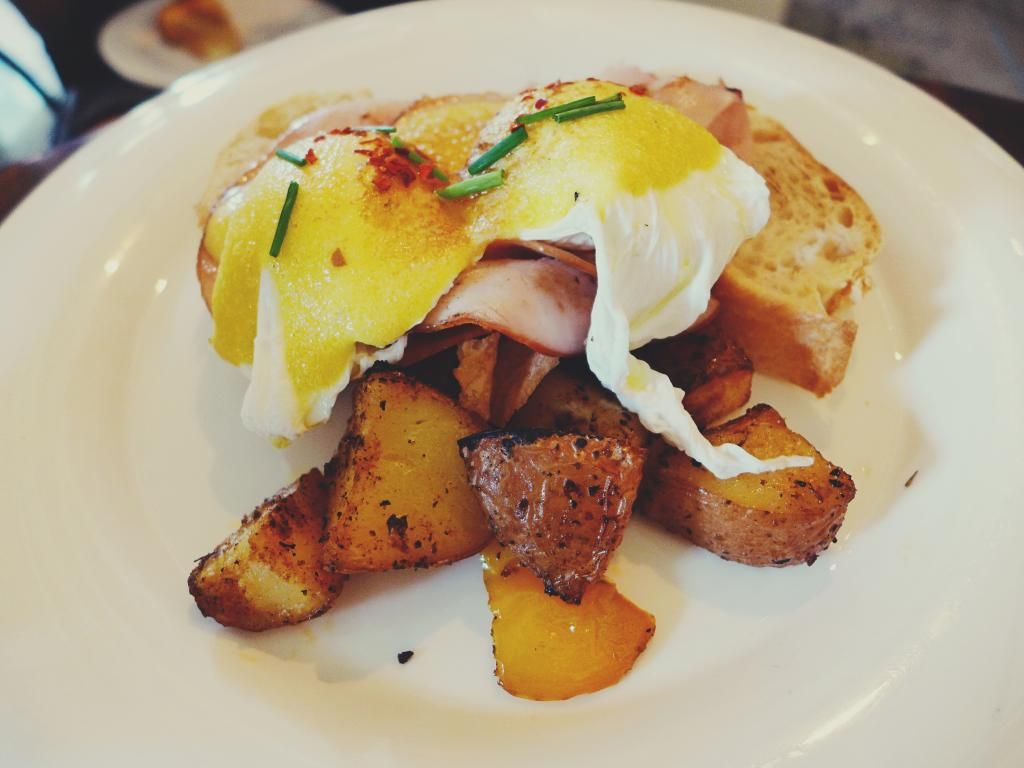 Alphonso's - Eggs Benedict
It was good, according to him. And damn the poached eggs, looked really good too.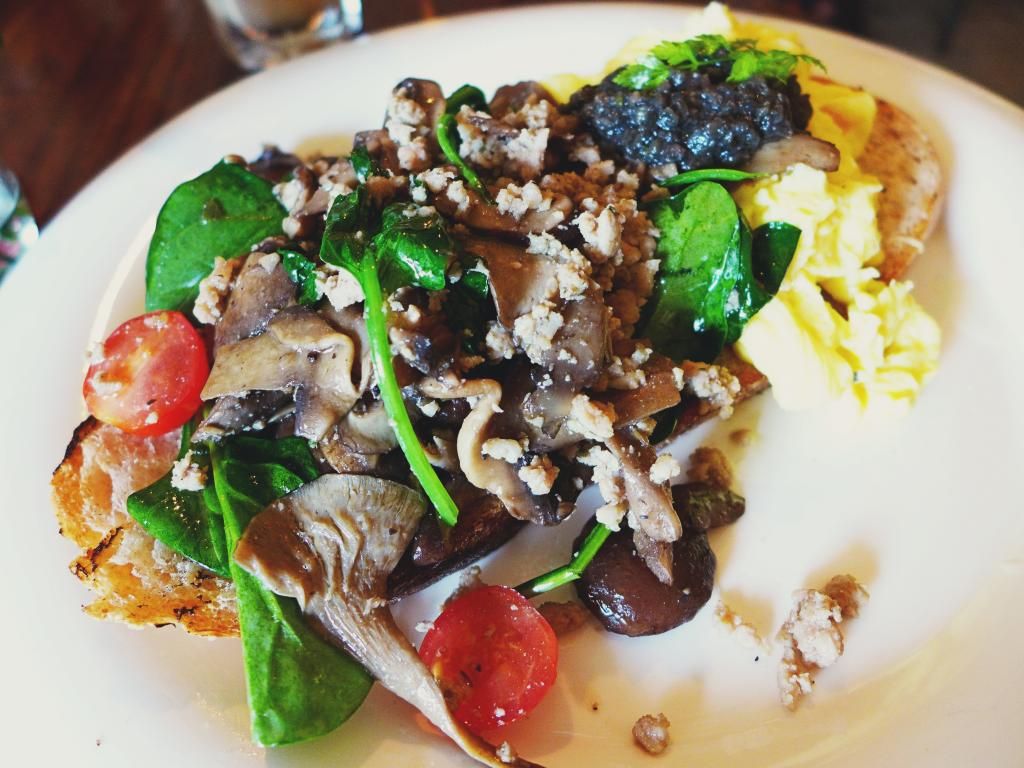 Olivia's - Truffle Scrambled Eggs
You could really taste the truffle in the eggs. So if you're huge fan of truffle, this will be a good choice. They don't scrimp on the truffle also. A good blend of ingredients I think. And look, there are veggies haha.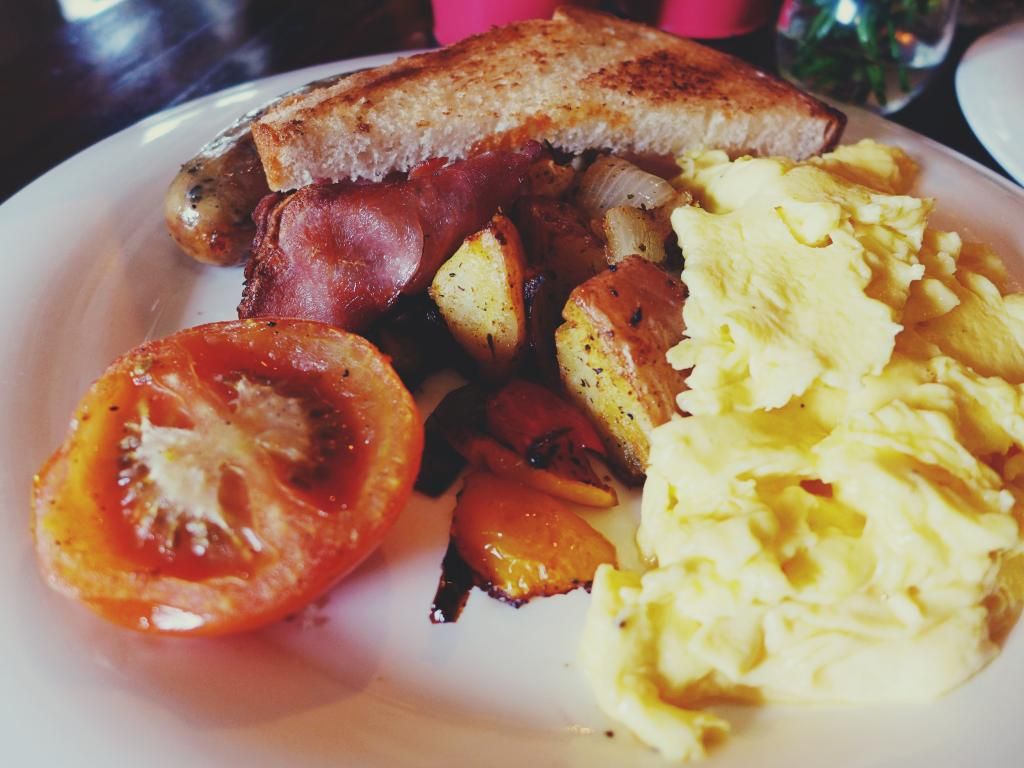 And mine - The Hummerston's Breakfast (I chose scrambled eggs)
I usually go for breakfast sets like this at almost all the cafes I visit, and this was good but not spectacular.
Of course we're gonna have desserts! Mm mm.
The Chocolate Fudge Cake and the Roasted Pumpkin Cheesecake. The latter came highly recommended by the service staff.
The Chocolate Fudge cake was super dense and really really rich. Chocolatey goodness for sure, but you might be slightly sick of it after polishing off half.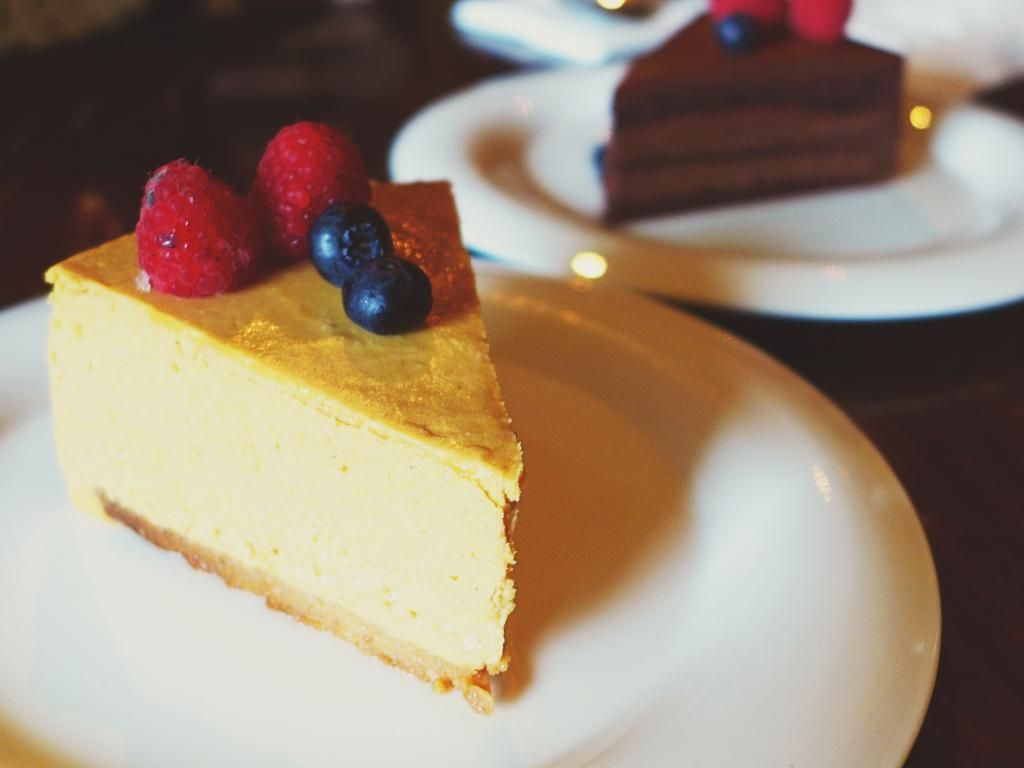 This is a must-try, no wonder it comes highly recommended. One, it is different from the usual cakes one would have. Very delightful.
I love interior design (in the genes I think) and pretty furniture so I'm a sucker for cafes/places with a good interior design concept. I really love the chairs at this table. Such an eclectic blend - from a minimal monochrome sofa (think Swedish furniture) to the vintage/country table to the retro armchairs - I love it.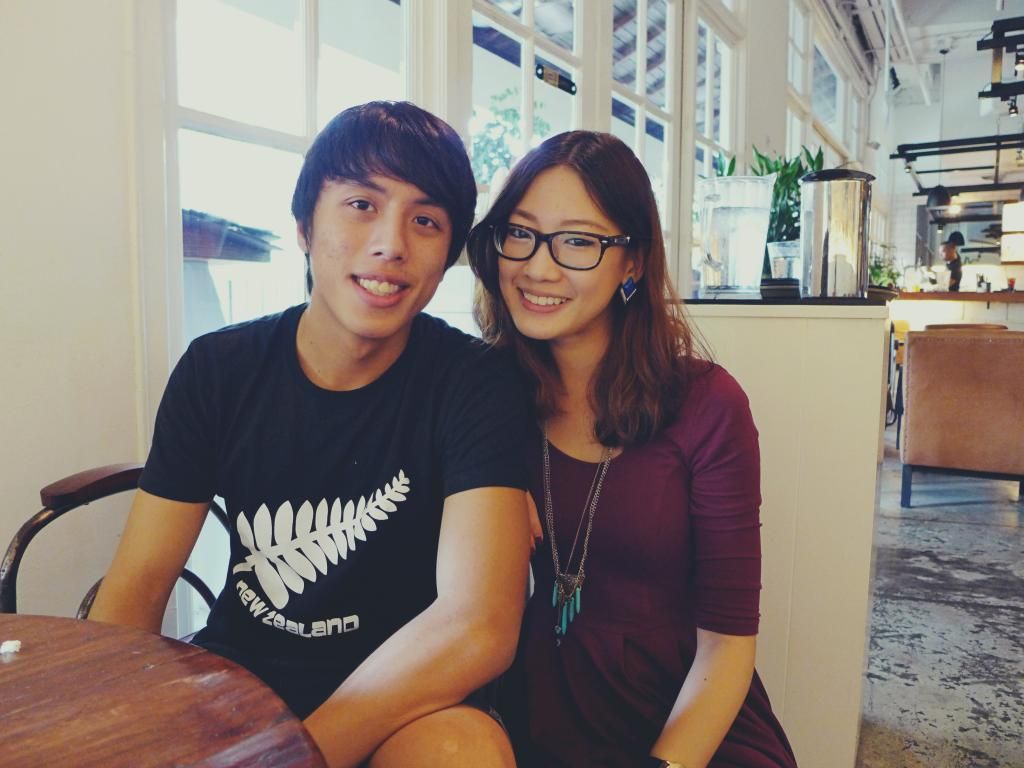 Me with Alphonso, this guy is my very first guy best friend my first desk mate in secondary school. Actually wait, he's also the first guy I became friends with in secondary school hahaha.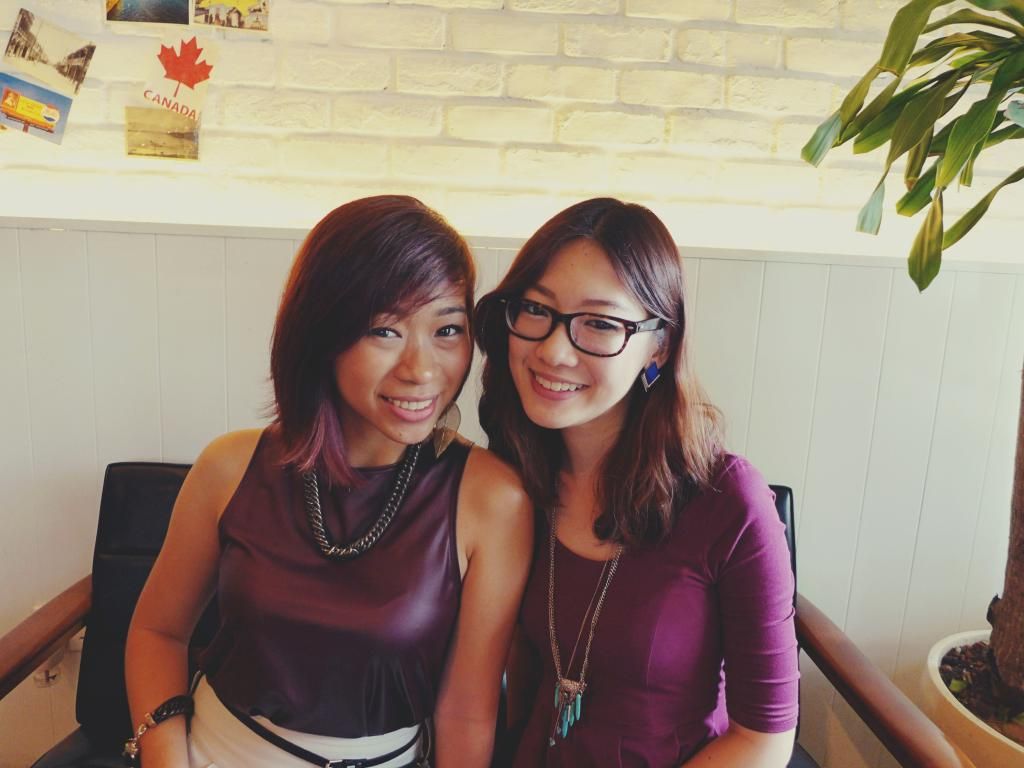 And with Olivia! We both coincidentally turned up in burgundy/oxblood. Heh.
Can't wait for Zhen Yan to be back at the end of the year.
***
Address
11 Unity Street #02-14 Robertson Walk
Singapore 237995
Opening Hours
Mon-Thurs: 12pm - 10pm
Fri: 12pm - 12 am
Sat: 10am - 12am
Sun: 10am - 6pm
Phone:
6737 8863