Alas, I'm not blessed with naturally full brows. My left side's quite fine actually, but my right side (near the tail end) is pretty sparse. So that means I can be done filling in my left brows really quickly, but for my right brows, I'll have to spend a little more time. And that can be a little annoying. Having sparse brows can also be really inconvenient when you just want to head out to get some groceries or run some errands, or how about when you need to engage in some water activity?
I'd like to say thank you to Allure Beauty for inviting me to try out their Signature Eyebrow Embroidery. Sparse eyebrows no more, yay!
Was given chrysanthemum tea and biscuits in the waiting room. I really liked the biscuits actually, and I'm glad I was given those cos I didn't have time to eat dinner since I made my way there straight after work.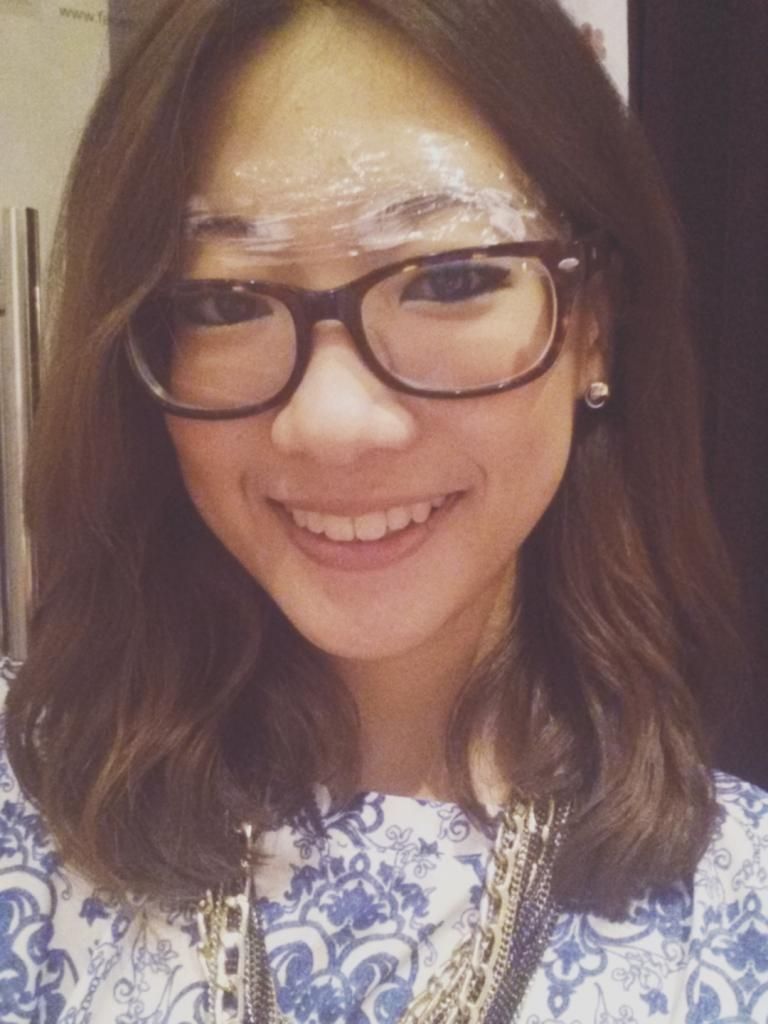 After applying the numbing cream!
And after 15-20 mins! It's time for Belle, my therapist, to fill in my brows for me according to "The Golden Ratio".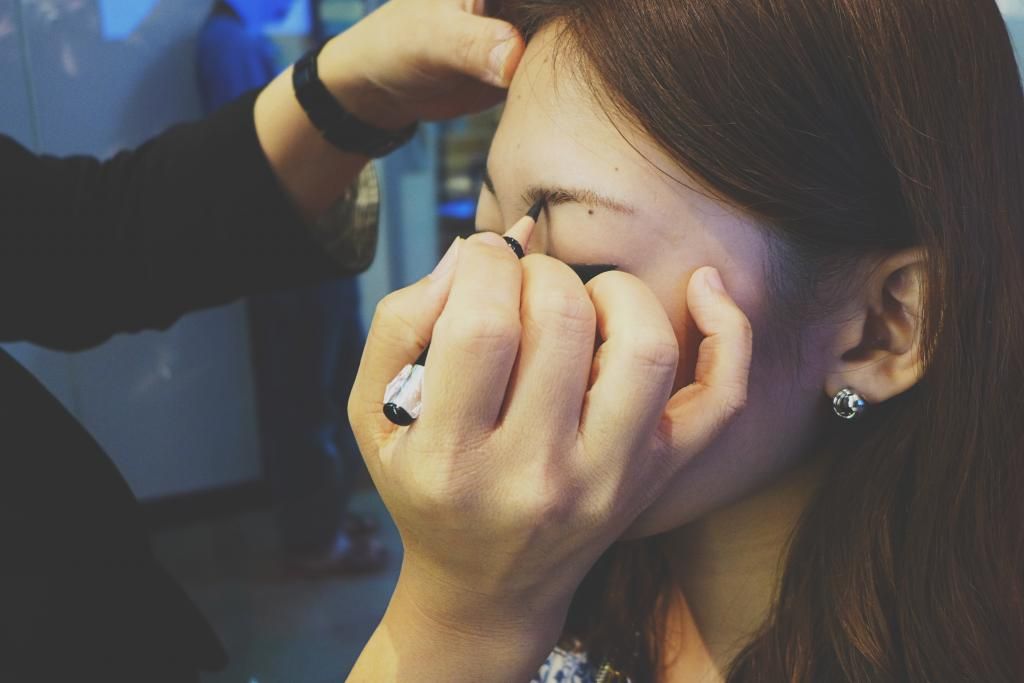 The Golden Ratio was widely used by renowned artists such as Leonardo Da Vinci and architects to achieve perfection in their masterpiece. And, Allure Beauty incorporates it in their work of eyebrow embroidery.
This is because Ms Angela Tnee (founder of Allure Beauty) believes that a person looks can be transformed instantly with the correct shape of the eyebrows, and without the need of invasive surgical procedures.
After all, haven't we all heard that brows frame a person's face? (there's a reason why Crayon Shin-Chan is so memorable right? haha) Using the brows and combining it with The Golden Ratio, it brings out the balance and proportion of one's face by harmonising the rest of the features together brilliantly.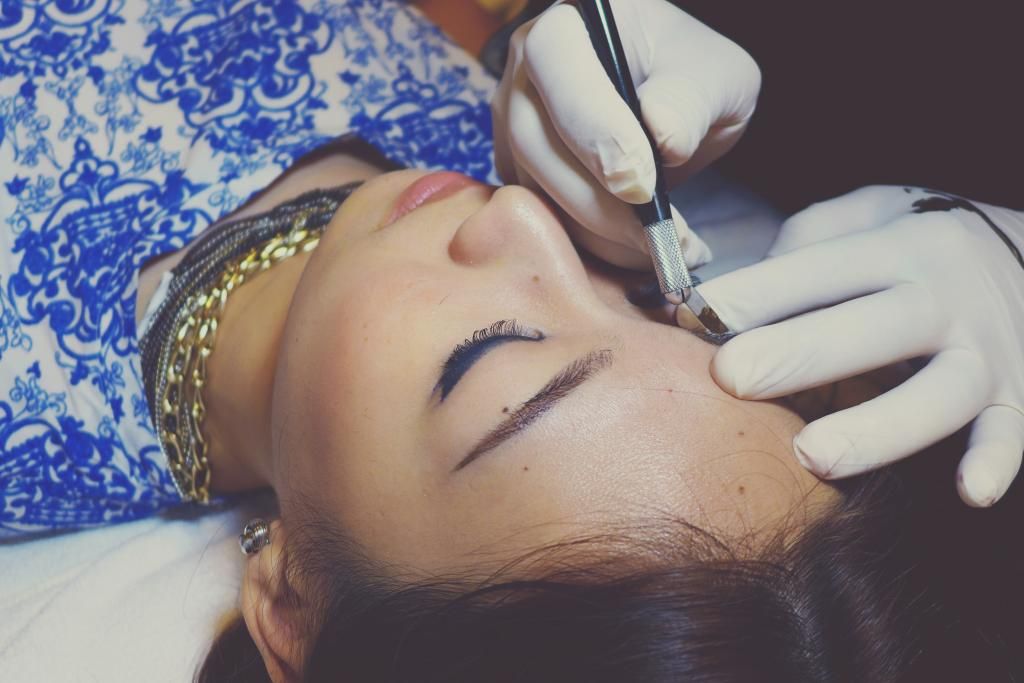 The shade of the dye will vary according to your skin tone and hair colour.
Belle letting me check the progress once in awhile so she can make "adjustments" if I prefer the strokes/shape going in a slightly different way.
It's semi-permanent and will last for 1-2 years, so please do make sure you're happy with it!
Sitting up to make sure the strokes and shape are all accurate and the same as when I was lying down.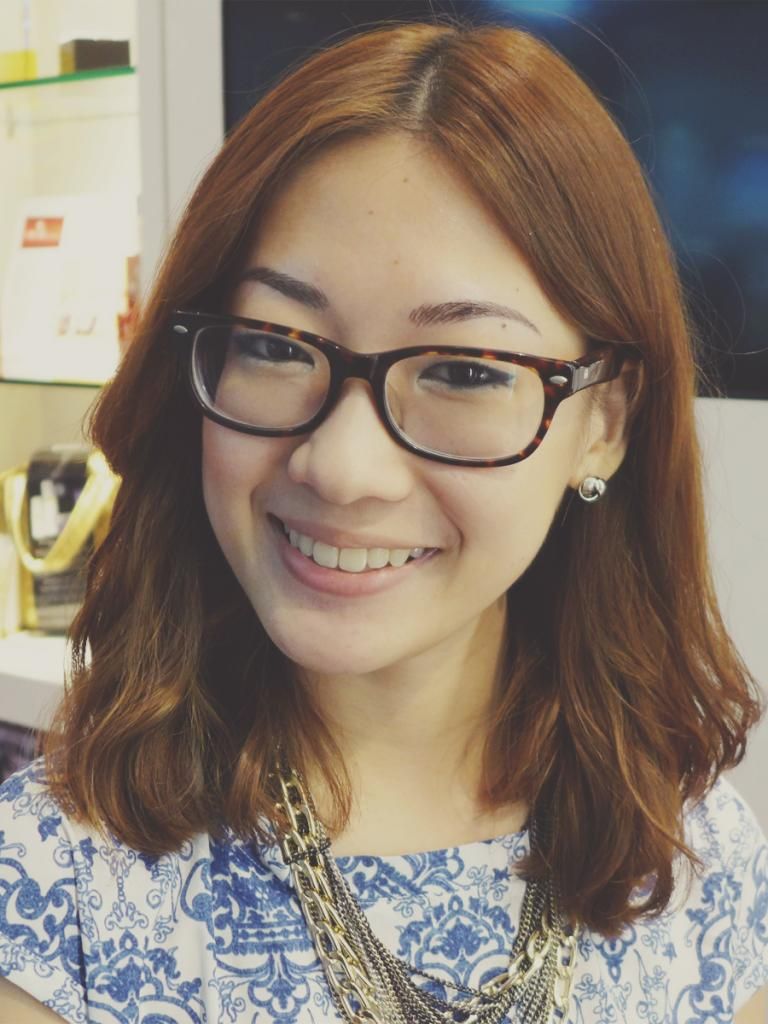 Aaaand...all done! Please pardon my very tired face. It's the end of the day already and lying down for 30 mins or so on the treatment bed (love the super comfy duvet!), it's hard not to doze off somewhat lol. And yup, if you were wondering, the embroidery process didn't hurt much at all.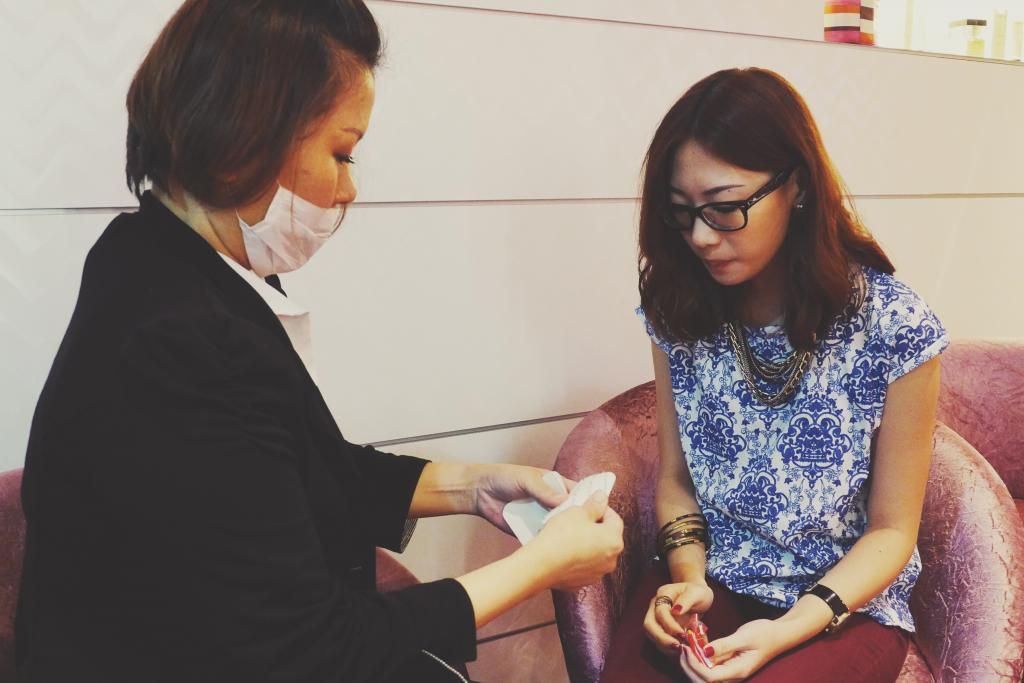 Belle explaining the after-care process/steps to me. And yeap, caught on camera munching on the biscuits! Hahaha.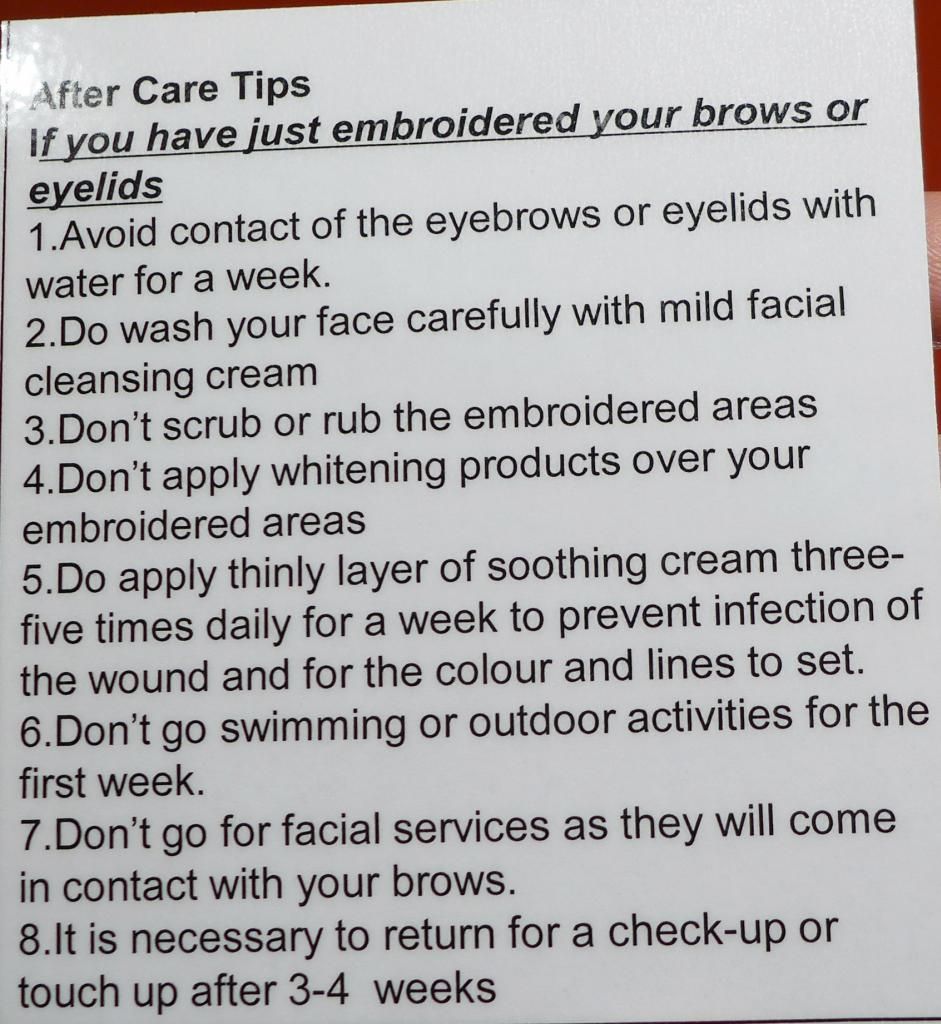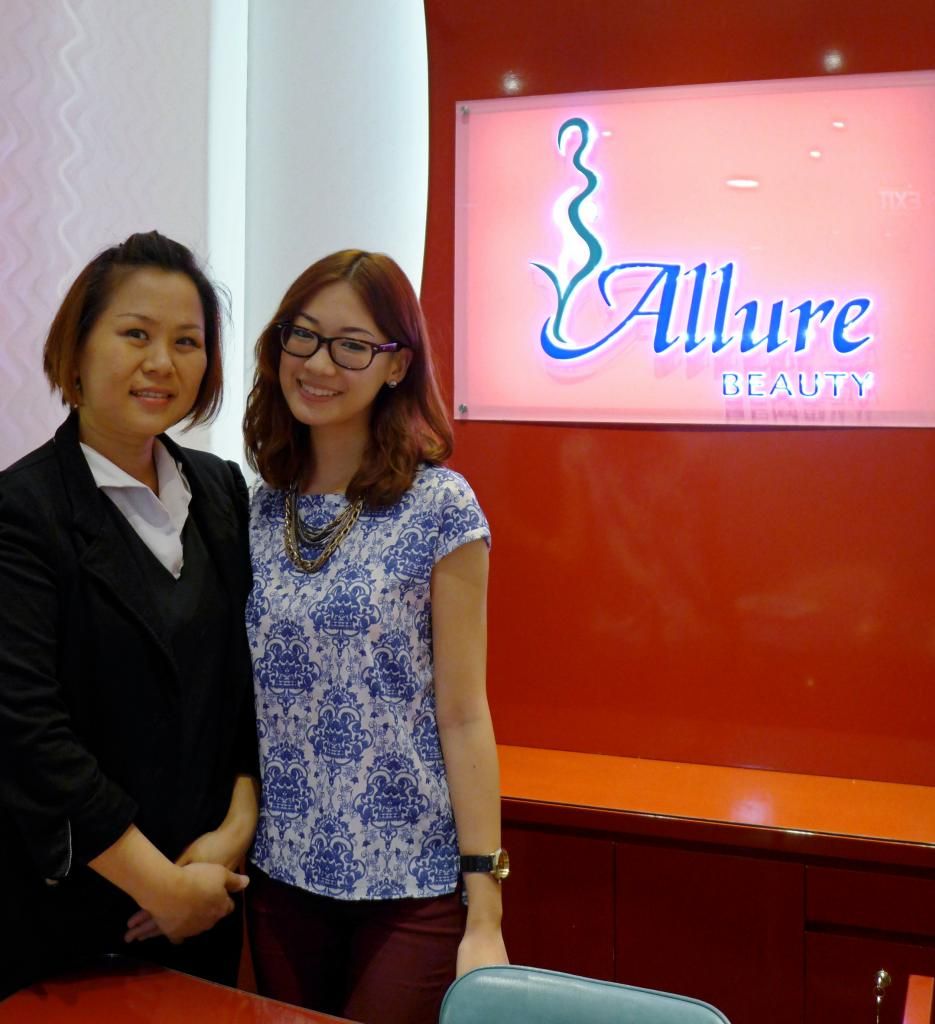 Thanks Belle! She has a very cheerful disposition, felt very safe with her as my therapist! :)
The only catch, I think, is having to go with darker than usual brows for 4-7 days (about a week). Honestly, I was very self-conscious those few days. But according to my colleagues, they didn't really realise it until I pointed it to them. So I think it should be fine!
And here's a picture of me taken after I reached home the night of my embroidery session. Dark yes?
And here's a picture of my brows now! After the colour has faded off, and back to normal!


Do note that I have brown eyebrow mascara on my brows in this picture.
This was taken right before I had to leave home for work, see my bag strap on the left? Haha. I literally snapped this and left. Now I don't really need to spend much time filling in my brows. Nothing to fill in anyway! And saving time is always good. ;)
On a side note, I'll be heading there again soon for my touch-up session.
Some information about Allure Beauty
Eyebrow Treatments they have:
Classic eyebrow embroidery, Creative Eyebrow Embroidery,
Combination Eyebrow Embroidery, Allure Signature Eyebrow Embroidery and
Angelic Eyebrow Embroidery
Price range:
$198 for Classic eyebrow embroidery to $2,800 for Angelic Eyebrow
Embroidery
Locations:
Tiong Bahru Plaza (the first outlet)
West Mall
City Square Mall
*new!*
You can find out more about them and their services over at their website
here
.
Thanks again, Allure Beauty for having me. :)