We are all familiar with the acronym "OOTD". Coined from the words "Outfit-of-the-day", that's what
OutfitOTD
stands for too; they want to inspire one's daily outfit.
What makes them stand apart from the other blogshops is that they strongly believe in giving their shoppers only apparels that are well-made and which, are of high quality. And that is most important, especially when it comes to online shopping. Fellow online shoppers, I need not say more, do I?
The OutfitOTD generously sent me these 2 items, which I chose from their debut collection:
1) Jeslyn Pleated Peplum Top in Aqua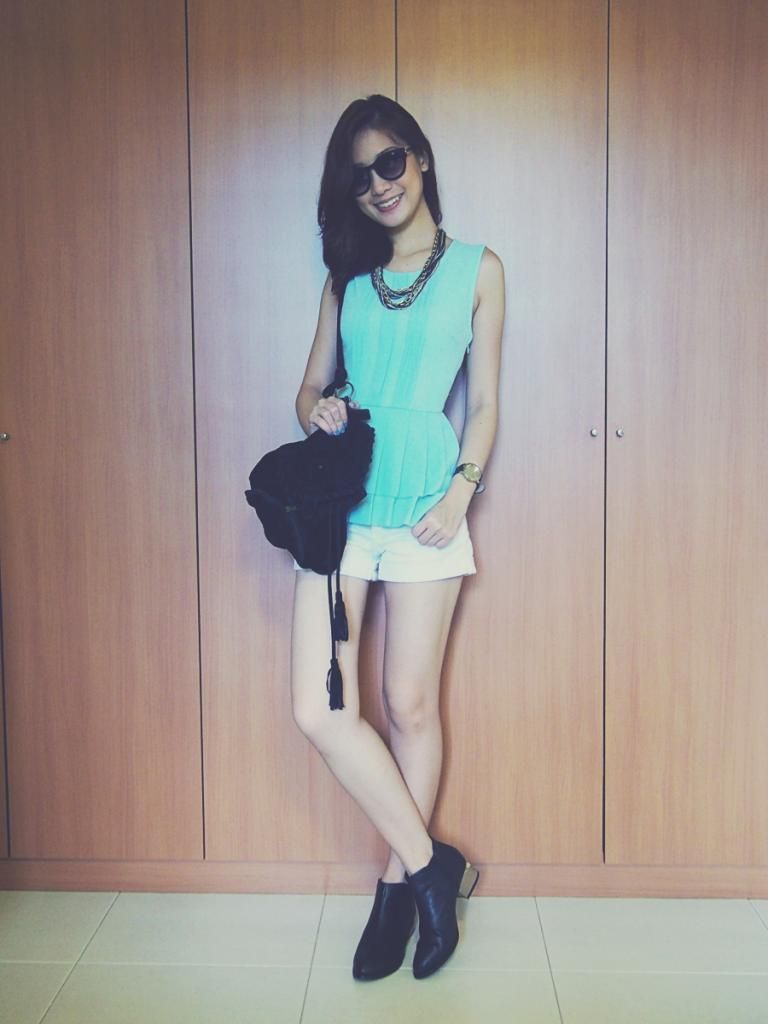 I chose this top because I could see its versatility. It can be styled and worn in so many ways, it makes it suitable for a fair number of occasions!
For this advertorial, I decided to go for "weekend casual" - I paired it with a simple white pair of denim shorts and threw on a chunky necklace for a slightly more dressed up look. I then paired it with my current favourite pair of black boots (you'll see why in a bit) and a boho-inspired black suede bag. By pairing it with the shoes and necklace, it makes it suitable for town! Not too casual and not too dressy, just perfect for lazy Sunday brunch!
If you want to a more dressed up look, just pair it with pants and it's good for work! For a more polished look, simply throw on a blazer or a sharp jacket. Oh and of course, heels! ;)
My mum kinda likes taking canted shot like this one lol.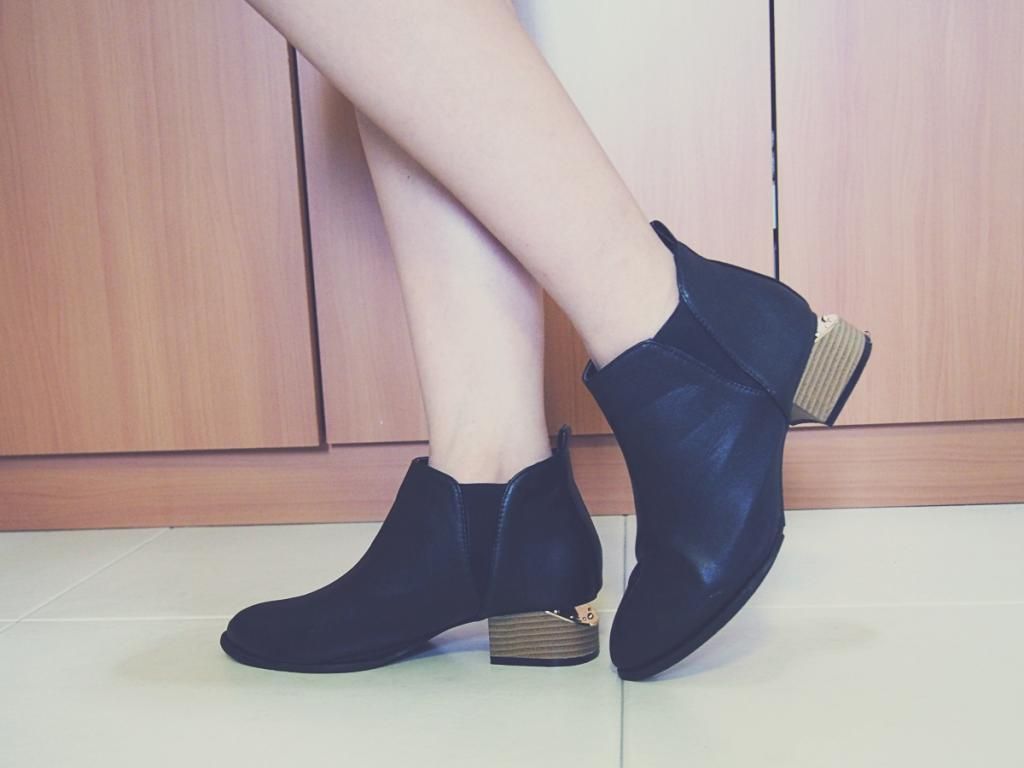 And these are a close-up of the boots! I love how the heel is!
2) Alyssa Lace V Neckline Dress
I love the cutting of this dress.
I love lace, and white dresses to me are always so quietly elegant. To me, the Alyssa Lace V Neckline Dress is both demure and innocent, and yet, sensual and slightly flirty at the same time - all because of the lace V neckline details. It really is a V ok. It's best worn with a nubra, which I do not have hahaha. So yeah, which is why you can see like a little of my uh, yeah. (you know what I'm gonna say so I'm just gonna stop there.)
Close up of the pretty lace details.
And the back
***
All their apparels are self-manufactured and exclusively available only at
OutfitOTD.com
Show them some love over at their following social media pages, and to also get first-hand updates from them right away! ;)
Like OutfitOTD on Facebook
Follow OutfitOTD on Twitter
Follow OutfitOTD on Instagram
xx