I've always had a good impression of Vichy, which I think is probably because I have an aunt who raved about the brand. So I've always wanted to try their skincare products but never really got down to it lol. I think it's partially also cos I get sent skincare products from other brands too and when they are good (work on me), I just continue using them la hahaha why not right?
But thanks to Vichy Singapore, I finally got the chance to try out their products. Yay! And not only that, the lovely people at Vichy sent the products to me in a very nice tin box packaging too! (see above)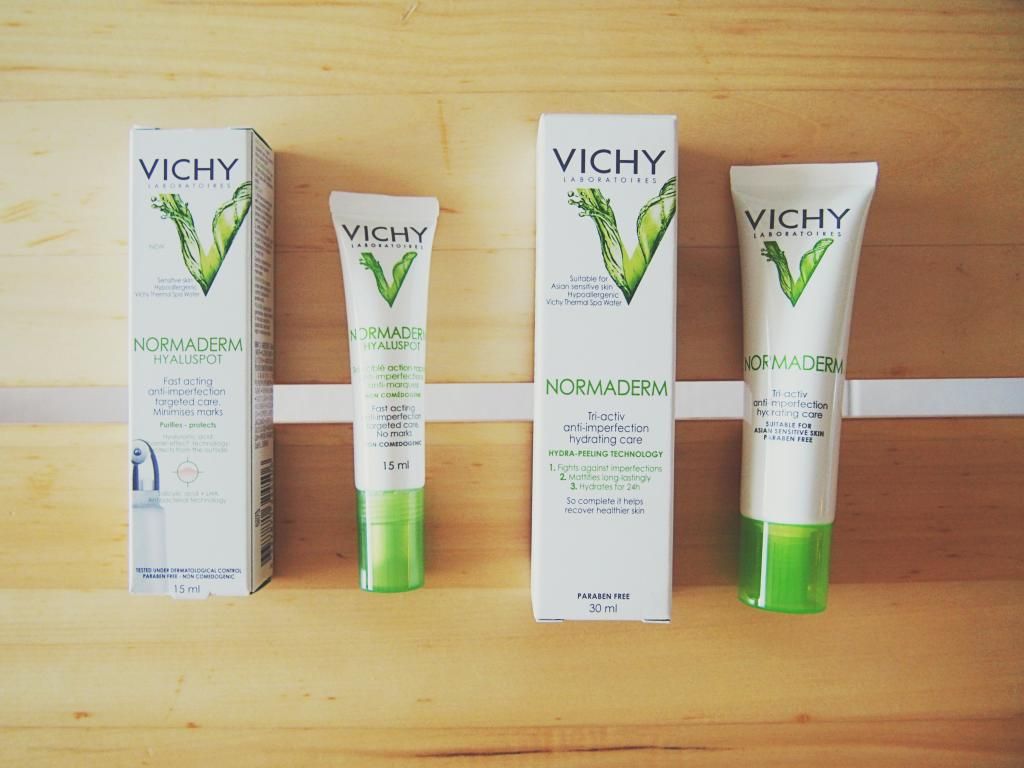 Left: Vichy Normaderm Hyaluspot
Right: Vichy Tri-Activ Moisturizer
And in the box, there were also these cards which were all held together by a prettily tied ribbon.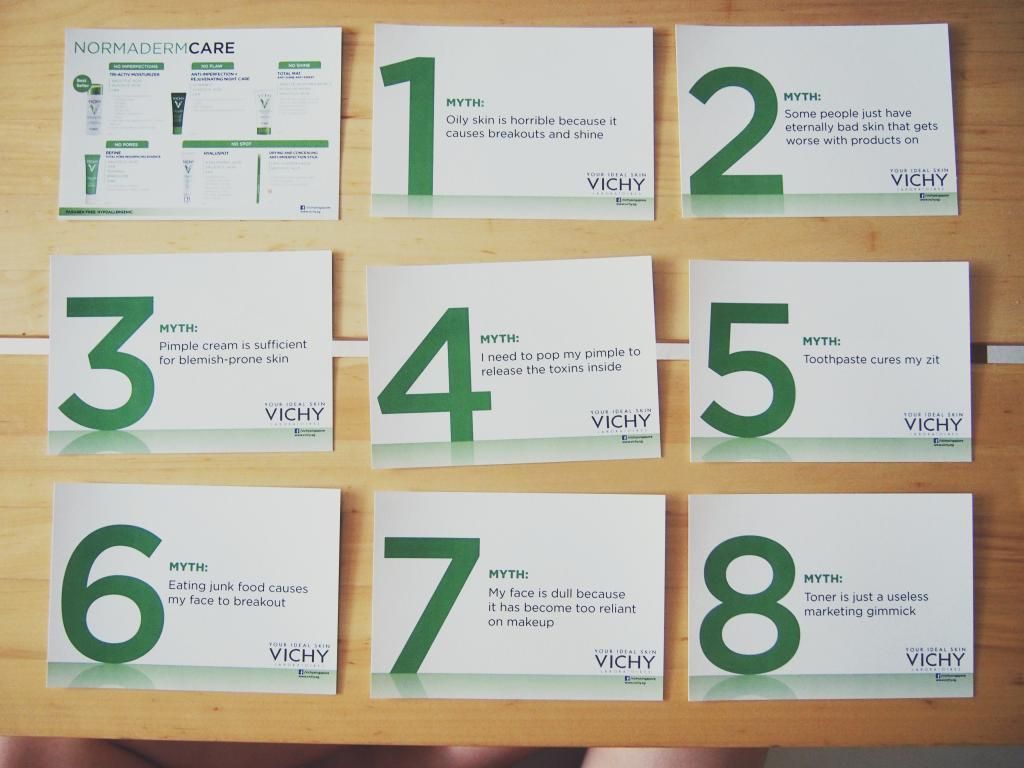 These are all very common things we hear about our skin, don't we! I loved how informative these cards were cos on the flipside, there's an explanation that debunks these myths.
Before I talk about the two products, I'd like to share with you the
Vichy Online Skin Diagnosis
, which can be done from the
Vichy Singapore
website. I think you would find this online diagnosis test interesting and useful. So go ahead and do yours! :)
These are some of there questions asked:
And here's my results. I exaggerated some issues/conditions on my face though just to see what it recommends/says hahaha.
Try it!
Ok and now, on to the products hehe.
Vichy Tri-Activ Moisturiser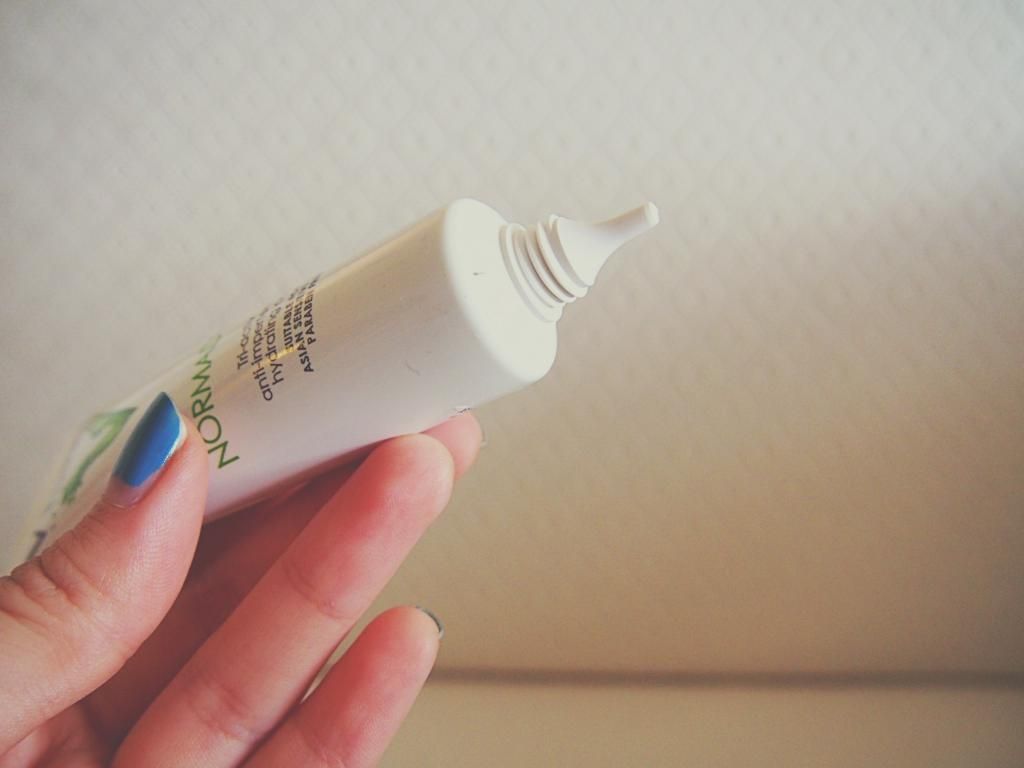 A light, oil free daily hydrating moisturiser that target 6 signs of skin imperfections for visibly clearer skin.
Skin type: Combination, oily and imperfection-prone skin
Skin Concern: Pimples, Dilated pores, redness, acne scars, uneven complexion, shine
This is one of their bestsellers and I can see why. And on a related note, I could pretty much check off majority of the the skin concerns listed above lol.
This moisturiser goes on really smoothly and my skin feels very comfortable in it. The finish's kinda velvety and it leaves my skin looking matte-ish (perfect cos I like my skin matte but not entirely matte, if you get what I mean?), and I love the scent!
Vichy Tri-Activ Moisturizer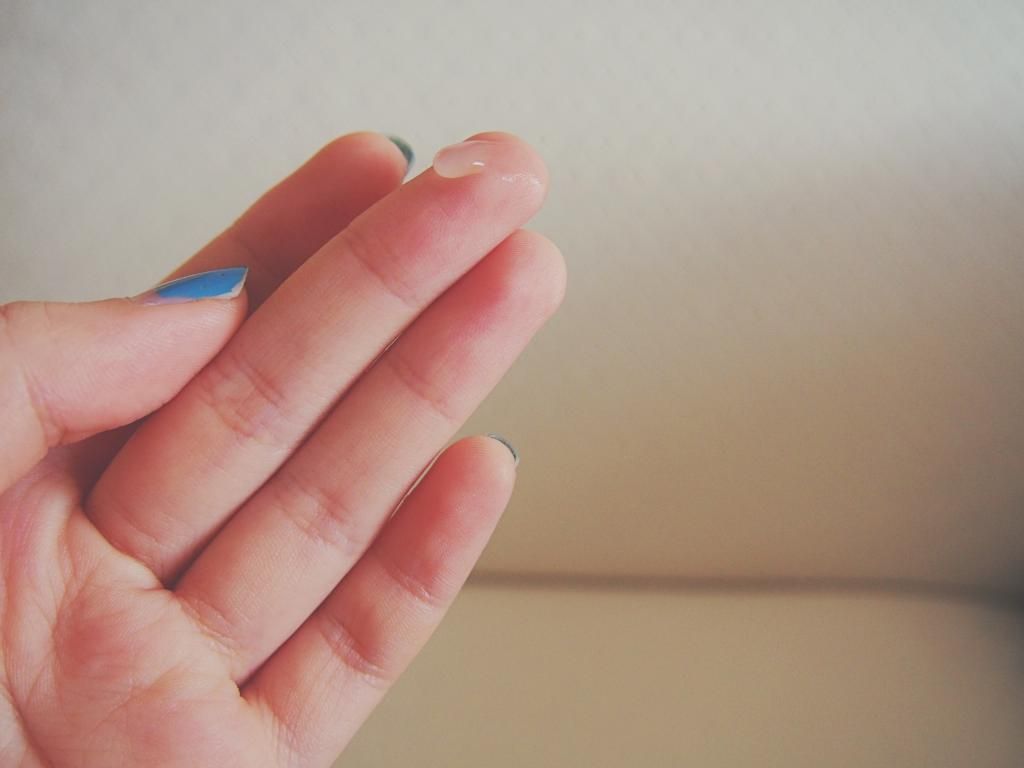 Targeted acne spot treatment that eliminates 99.9% pimple-causing bacteria in 2 hours. Pimples disappear from 48 hours.
Skin type: Combination, Oily
Skin Concern: Pimple spots, Oily and Acne-prone skin
I don't really have acne problems but I do have the occasional breakouts and when I get them, I want them to vanish from my face asap. I tried this product when one annoying zit popped out on my chin and when I woke up the next morning, it's visibly smaller and less red. It works pretty fast and it smells good too. I love products that smell nice, extra plus point.
***
I'm actually very satisfied with these two Vichy products. VERY satisfied, I love them! I think I should try the other products in the Vichy Normaderm range. You should too!
Check them out at their website
here
, and/or LIKE them on Facebook
here
for instant updates! Cheers to good skin! :)