Yay I'm back with another nail post! This month, I did 2 manicures and 1 pedicure because, one of them is Valentine's Day inspired! But this manicure (see below) is incontestably my favourite nail art I've ever done thus far, look at 'em pretty nails!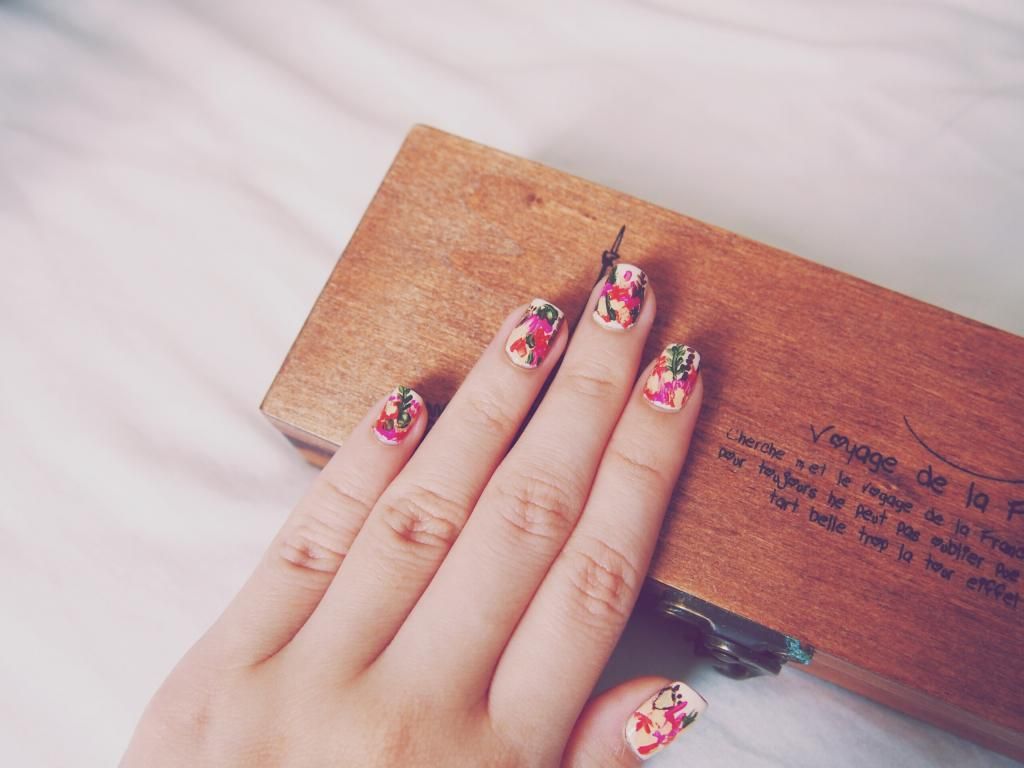 Just beyond perfect!
I really wouldn't mind if my nails look like that forever, but where's the fun in that right? Cos I'm having wayyyy to much fun giving my nails a different look/nail art design every month, and I have to thank my nail sponsor, The Nail Shoppe, for making that possible. I love my nails even more now. :)
Ok, enough rambling haha. Here's a compilation of the different designs my nails had on this month.
Painting in progress
And....tadah!!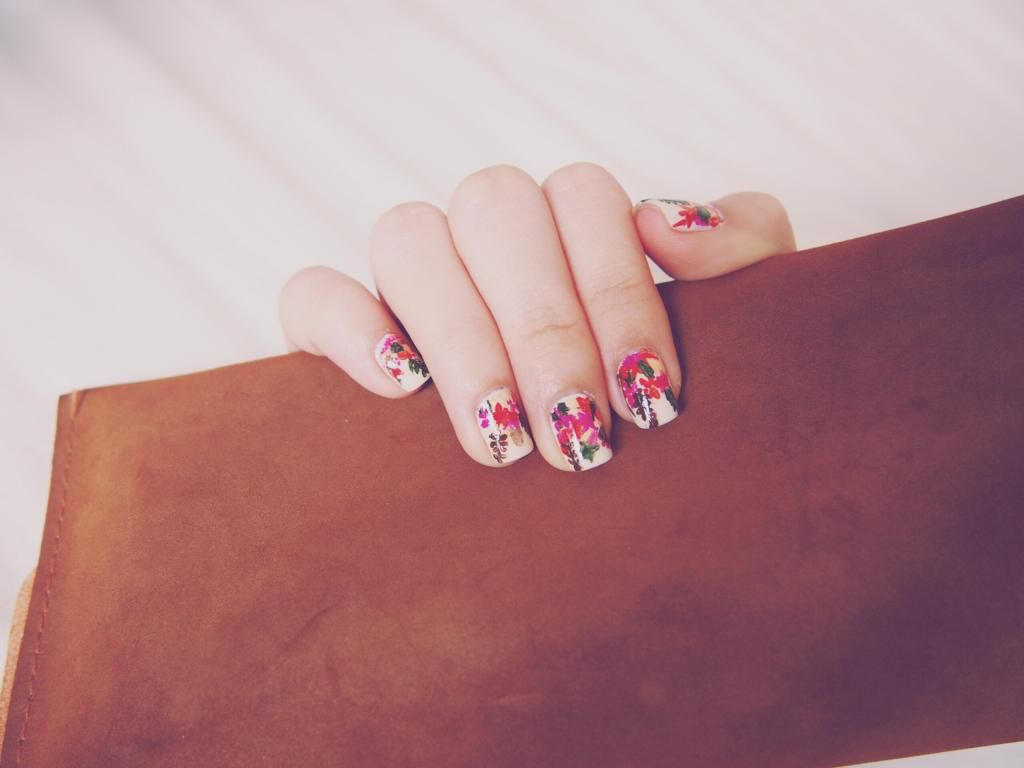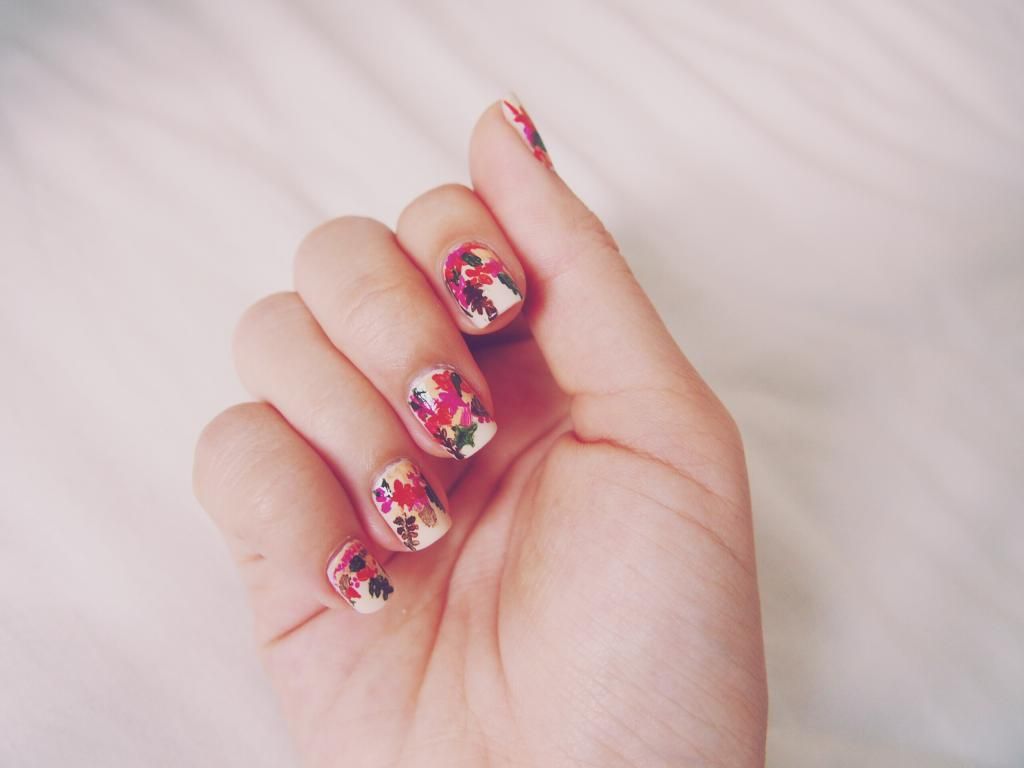 It's like a flower painting on each nail, don't you think? Love them to bits.
After this manicure session, I went to meet the boyfriend for dinner at Platypus @ Bugis Junction
(they have amazing handmade pasta and beer cocktails)
. And the first thing he said when he saw my nails was: "It's very you!"
Indeed! Hahaha.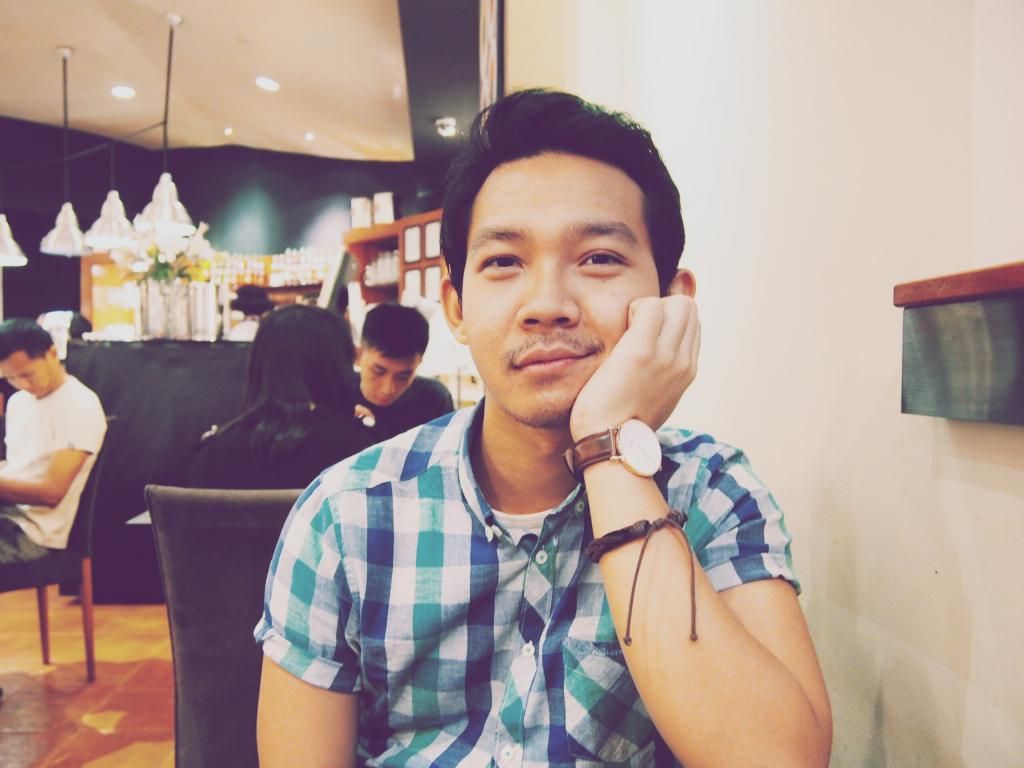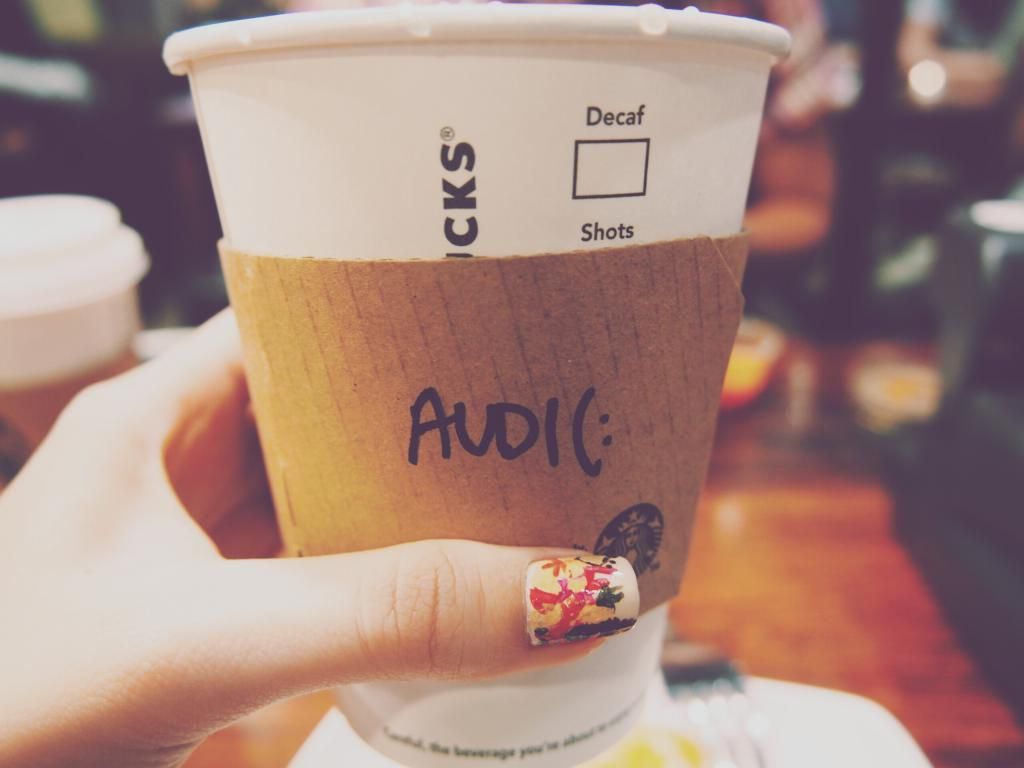 Well, the barista at Starbucks must either like my boyfriend or think that he has a very cool name cos he got an extra smiley!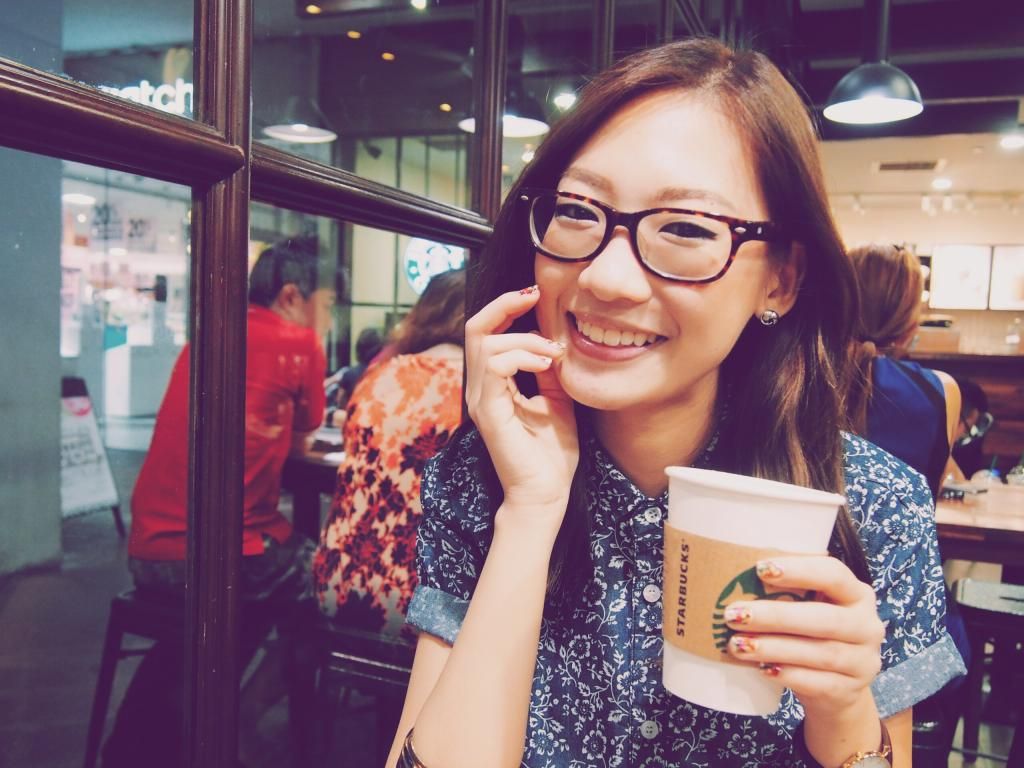 I went for florals on my toes too, cos well, it's the month of love and giving/receiving flowers after all - Valentine's Day!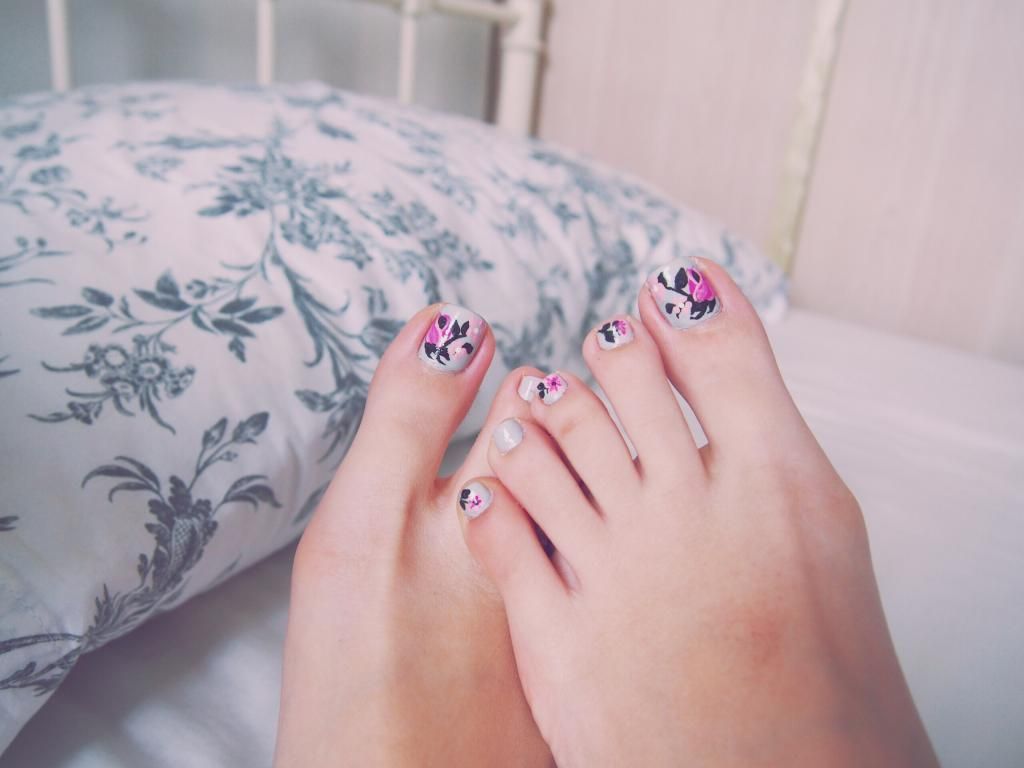 This is Amie's work too! She was an art student, which explains the detail and skills. My toes have never felt prettier lol.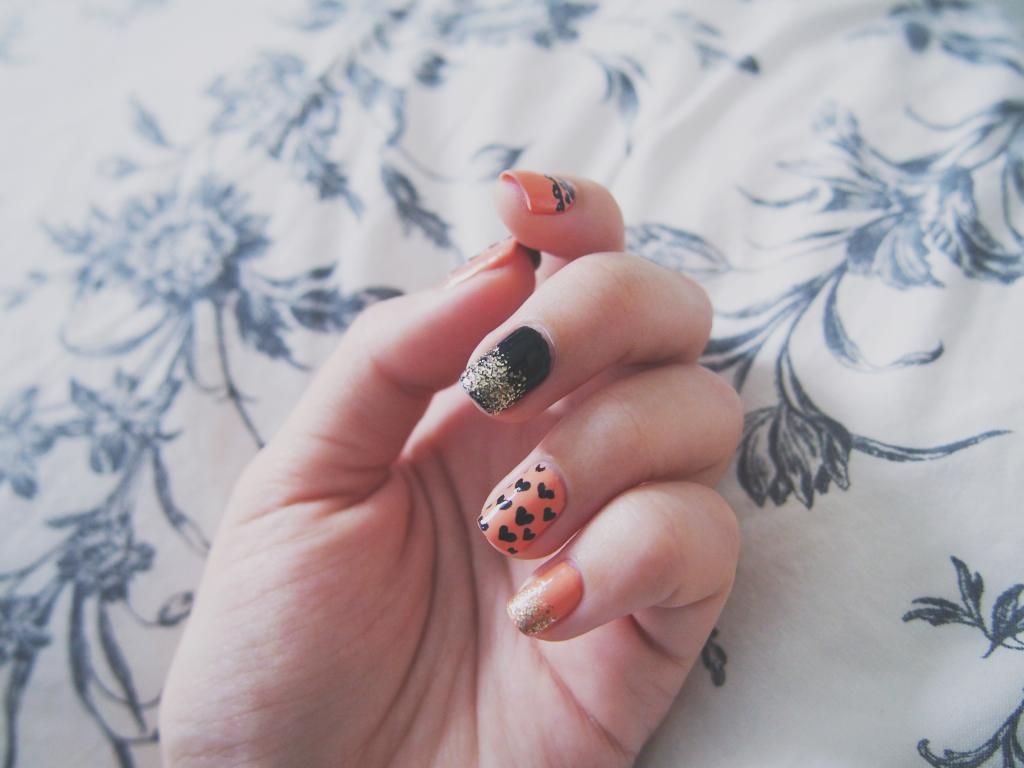 It's very unlike my usual style, which all my friends did say too haha. But hey, all in the spirit of Valentine's Day! ;)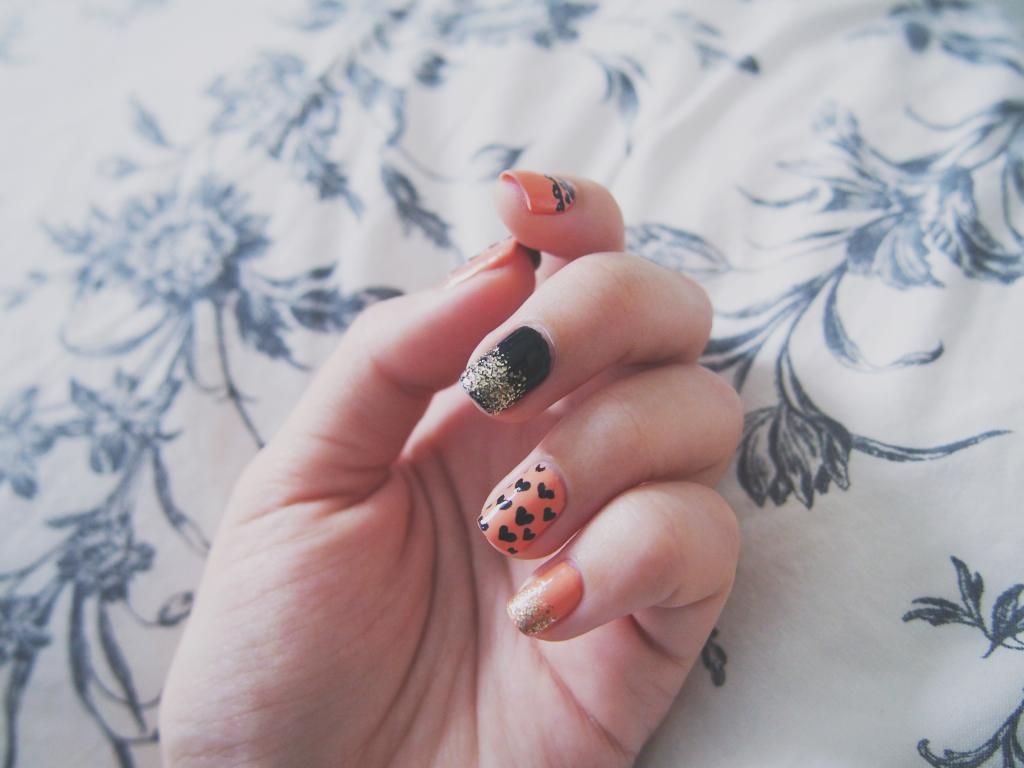 Can't wait for my March appointment(s) with them already!
***
Quote my name "Shanice" to get 10% off
Call or text Camie (the lovely lady boss!) at
94506613
to book an appointment.
Locations
Blk 34 Whampoa West
#01-33 Singapore 330034
Nearest MRT: Boon Keng (5 mins walk away)
Breadtalk Building
30 Tai Seng Street #02-10
Singapore 534013
Nearest MRT: Tai Seng (5 mins walk away)


Opening Hours
Monday to Friday - 11am to 8pm
Saturday & Sunday - 11am to 6pm