Remember last month when I told you guys about the awesome ADORE's sanitary napkins when I blogged the first ADORE Series post

here

? I'm back with part 2 hehe, which features the best selling range from them - the ADORE
爱
不
释
手
Active Days!
We want to feel comfortable and secure no matter what we are doing, especially in the day when we are actively going about our activities. The time of the month should't hinder or prevent us from going about comfortably and conveniently. This is especially so
if you go to the gym/exercise/workout. Hence, your choice/brand of sanitary napkin is very important. If it's too thick, it feels like you're wearing diapers and it hardly feels breathable, hardly a comfortable feeling. It also has to be able to be effective in preventing leakage and all that. If you think it's hard to find one that gives the best of both worlds, you might wanna take back that thought hahaha.
Because with ADORE's Active Days, you might have just found the perfect one for all your active day-to-day needs! It's not the best-selling product for no reason, here's the top 3 reasons why:
1.
It's highly breathable - due to its effective fluid locking technology and super high absorbency qualities
2.
Keeps you feeling fresh for longer - it emits a high concentration of negative ions that's tested and proven to be highly effective in suppressing bacteria growth that comes from prolonged wearing
3.
Great for and on the skin - it's both extra soft and gentle to the skin cos it uses non-bleached cotton
I love it cos I can hardly feel it because of how thin it is!
Doesn't feel like I'm wearing it at all.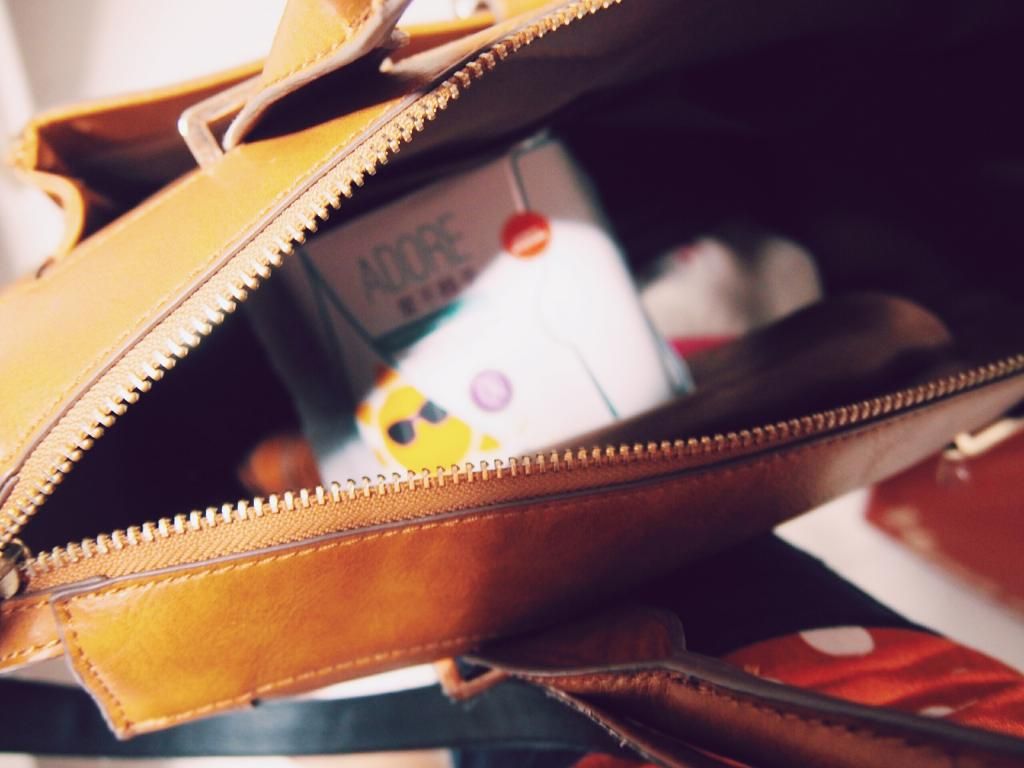 Spy it in my bag!
Its nifty little size and resealable packaging means I can bring it around with me easily and conveniently!
And the best thing is, despite its thinness, I didn't experience any leakage at all! Best of both worlds in a sanitary napkin, isn't it? Now you can try it too!
ADORE is currently having an introductory offer for their "Comfort All Days" pack at only $3.70 (U.P $4.90) till end of April at Watsons, Sheng Siong and Giant stores.
You can try out their other ranges too, which I recommend.